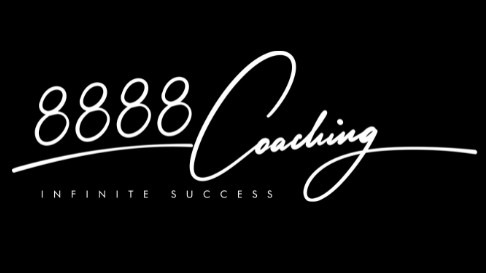 Do you have the mindset of a champion? The greatest entrepreneurs today all follow the same habits and strategies to be successful in their chosen careers. And if you want to experience the same level of limitless success, you need to attend this webinar.
It doesn't matter what your past was or what your job is now! This webinar is meant for anyone who wants to achieve indescribable moments of abundance IMMEDIATELY.
Wealth is your RIGHT and you DESERVE success. Learn how to shift your reality today!
8888 Coaching announces that it will be hosting a webinar about developing a leadership and success mindset on March 30, 2023, at 7:00 am PST. The webinar will be hosted by Baz Armstrong, the CEO and founder of the company.
The webinar, called "The Million Dollar Habits," reveals the strategies that all successful entrepreneurs practice in their daily lives. These well-kept secrets are the habits that top-performing business people follow to stay focused, motivated, and productive in their work to achieve their versions of financial success.
Register today at https://www.8888coaching.com/registration-page-f7236c6c-36a7-464c-9926-8b4533f35767
The webinar is intended for anyone who wants to develop a growth mindset so that they can reach their full potential. Armstrong will be joined by other expert speakers who will share various practical tips that you can apply in your own life and business RIGHT NOW.
Armstrong says, "Whether you're just starting out as a CEO or you're looking to take your business to the next level, this webinar will help you to develop the habits and mindset of successful CEOs."
The goal of the webinar is to provide you with the tools you need to understand the meaning of success and how to accomplish it. Armstrong clarifies that while "wealth" can have different definitions for each person, achieving that abundance requires developing a certain growth mindset.
Many people remain unaware of their self-limiting beliefs, especially when it comes to money and how worthy they are to receive it. This pervasive mindset subconsciously influences your behavior and may cause self-sabotaging actions in attracting wealth and maintaining consistent success.
This explains why even if you say you want to be successful, you never seem to quite get there. If you've been leaning over the precipice for years, then it's finally time to take the leap of faith with 8888 Coaching. For only $47, you will learn secrets that could, conceivably, change your life!
During "The Million Dollar Habits" virtual event, you will learn how to put into practice the habits of successful CEOs, from developing a growth mindset to setting clear goals and creating a reasonable, practical, and measurable action plan to achieve them. Armstrong will also reveal various strategies for effective time management focused on how to prioritize tasks and avoid distractions.
About 8888 Coaching
8888 Coaching is an executive leadership consulting group that empowers people to unlock their full potential by providing personalized coaching services. It believes that all individuals should have the opportunity to experience a meaningful and fulfilling life and helps clients find the clarity they need to begin their journey toward success.
Baz Armstrong also offers several executive packages on legacy mentoring and leadership growth.
Go to https://www.8888coaching.com/registration-page-f7236c6c-36a7-464c-9926-8b4533f35767 so you can learn more!