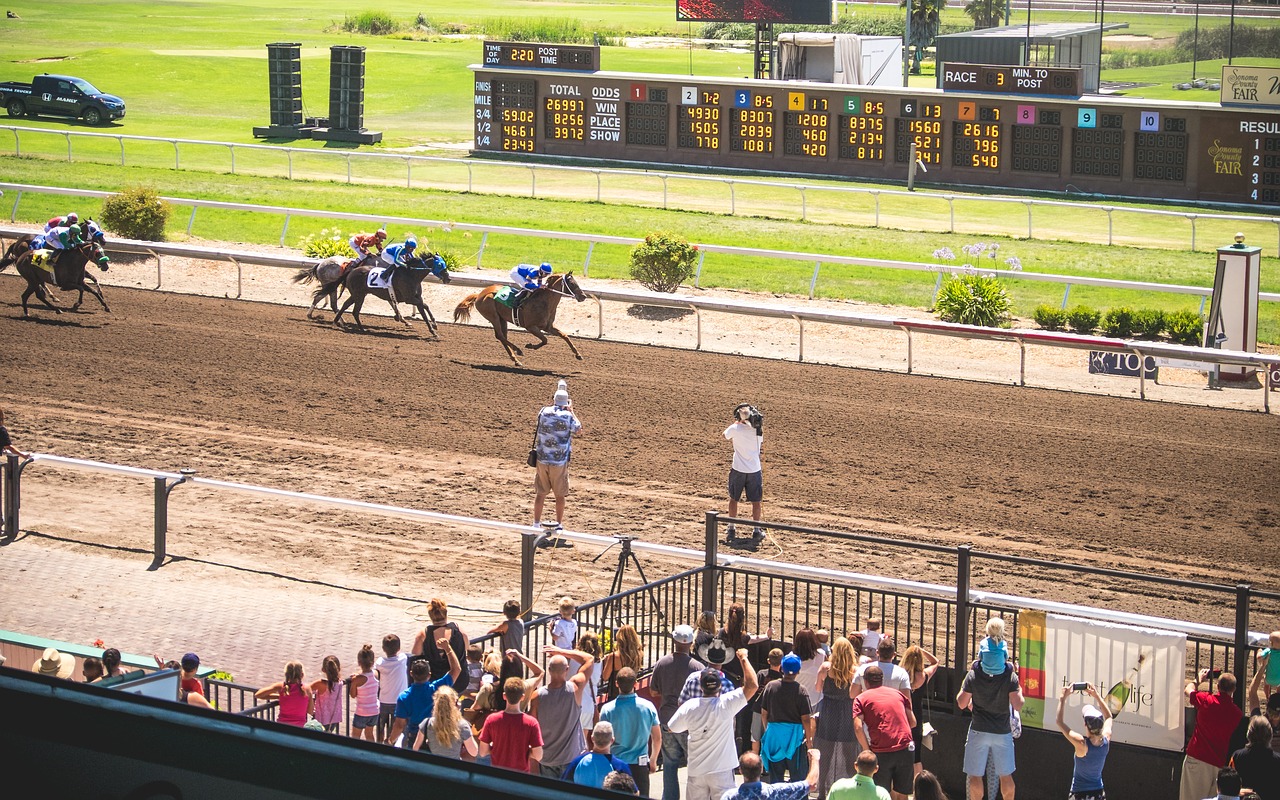 The DeRace full launch date is scheduled for Q1 and Q2 of 2022 with people chomping at the bit (pun intended) to participate. The DeRace crypto game is a combination of traditional horse racing and digital horse racing on the Ethereum blockchain. Its extreme popularity comes from the fact that everyone can participate in the breeding, racing, renting, and trading of unique specialty-bred one-of-a-kind horses with NFTs.
More information about the DeRace crypto token can be found at https://gamefirising.com.
What Makes the DeRace Virtual Horse Racing Metaverse Such an Amazing Platform?
People who love traditional horse racing, and even those who don't, will love the DeRace metaverse. This is because DeRace has introduced a first-of-its-kind sustainable player earning model that rewards players with in-game utility NFTs for a variety of actions. Those actions include create-to-earn, engage-to-earn, and govern-to-earn.
The DeRace RNG Technology and the DERC ERC-20 Token
The DeRace horse races are based on RNG technology and are like real-life racehorses. Each DeRace horse has corresponding NFT horse genetics. That means the entire horse breeding program takes place using a genetic algorithm and Ethereum Smart Contract. Additionally, DeRace is powered by DERC which is an ERC-20 token. So that should help give you a little reassurance.
What Is a DeRace Hippodrome and How Is it Used?
DeRace uses what they call hippodromes. These DeRace hippodromes are where all the horse races take place. Hippodrome ownership is sent in NFT hippodrome tokens. DeRace horses can be bought and sold in the DeRace marketplace or another NFT marketplace for that matter. Each player in the metaverse can build his or her own specific NFT hippodrome for the horses to race in. Additionally, each player can also own all or part of that hippodrome.
The DeRace Team of Advisors, Backers, and Partners
The DeRace crypto token has a great team behind it. In fact, the DeRace team has 24 advisors and a massive list of 19 big-name backers and partners which includes Animoca Brands, Binance NFT, DAO Maker, Kyros Ventures, and more.
The DeRace Roadmap for 2022
DeRace has laid out the remaining roadmap for all quarters of 2022. The DeRace roadmap gives you the exact progression of this metaverse beginning with the full platform launch in Q1 and Q2 of 2022. Some of the upcoming DeRace roadmap features include a listing expansion, tournaments with special prizes, an expanded horse rental system, jockey NFTs, a performance-boosting asset sale, a dynamic hippodrome environment (wind, snow, rain, etc.), duel 1:1 races, and more.
The DeRace Money and the Introduction of Michael Owen the Owner of Manor House Stables
DeRace has raised $1.7 million in a way better than expected private round and its IDO started on July 26, 2021, which can now be found on DAO Maker. Another great addition to the DeRace platform is the introduction of global football legend and Manor House Stables owner Michael Owen who recently joined DeRace. Michael has 20 amazing years of experience working with racehorses which is a welcome addition to the DeRace team. With Michael's experience, he can help grow and maintain the best virtual horse racing experience possible.
The DeRace Tokenomics
The DeRace tokenomics include a token supply of 120,000, an initial valuation of 6,000,000, an initial token circulation of 17,460,000, and an initial market cap of $873,000. And the DeRace horses can be purchased on the Opensea.io platform.
Opensea.io has about 5,000 DeRace items available and 1.7k owners. This is good because that means there is transparency where everyone can see all the sales and activity of every DeRace horse along with its price, 90-day average price, and the 90-day volume.
Would You Like to Be One of the First to Participate in This Highly Anticipated DeRace Digital Horse Racing Metaverse?
If you are interested in being one of the first participants in the DeRace metaverse, you can learn how to get started by going to the https://gamefirising.com website.
DeRace Crypto Token Summary
The DeRace launch date is almost here. This digital horse racing metaverse is sure to be wildly popular, even more popular than it is now once it's fully launched. And all early indications point to it being one of the best new metaverse additions this year. Many people are already prepping for this launch so they can be one of the first to participate in this exciting new ground-breaking metaverse ecosystem.
Would You Like to Know What the Next Great Metaverse Trend in 2022 Will Be?
There is a new crypto token called Affyn that most people have not yet heard about. They have geo-mapped the entire world. Their metaverse is going to merge the real and virtual worlds in an augmented reality metaverse ecosystem in 2022. CLICK HERE now to learn more.
Disclaimer: The information provided on this page does not constitute investment advice, financial advice, trading advice, or any other sort of advice and it should not be treated as such. This content is the opinion of a third party, and this site does not recommend that any specific cryptocurrency should be bought, sold, or held, or that any crypto investment should be made. The Crypto market is high-risk, with high-risk and unproven projects. Readers should do their own research and consult a professional financial advisor before making any investment decisions.