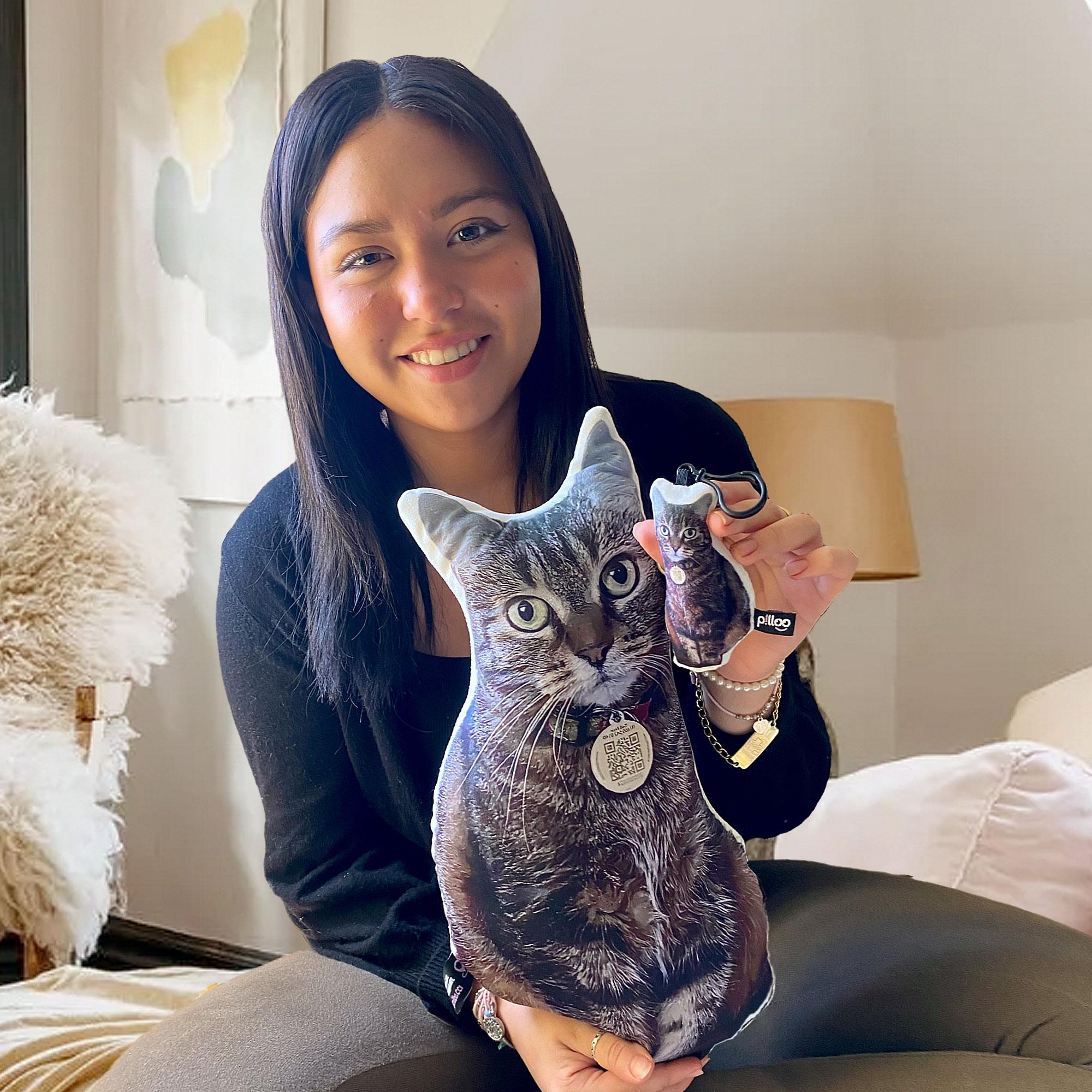 The Canadian-based pillow company is making Christmas shopping easier than ever. Put your dog, cat, or your entire family on a huge pillow. With fully customizable pillow options by Pilloo, the snuggle is real.
Make a fa-la-la-la-la lasting impression this Christmas! Order yours today! https://www.pilloo.ca/
As Christmas trees all over the world are soon to be erected, Pilloo is putting its personal touch on branches and gifts with unique ornaments and custom pillows. By offering decorations featuring the shape and image of a family member or furry friend, people everywhere can celebrate their holidays with their favorite people or pets.
Christmas is a time family and friends come together and cherish the presence of each other. While a time of celebration, it can also evoke sadness and longing, as coming together can feel incomplete due to the loss of a loved one.
In their small way, Pilloos wants to try and offer a little bit of comfort to anyone who will be without that special someone this Christmas.
Customizing a Pilloo pillow is easy.
After uploading an image, you can crop and edit the picture to suit your preferences. Next, select the size of the pillow. Then, the option to outfit the person or pet with a Santa Claus hat is presented. Lastly, choose the quantity to complete your order.
There is a chat box located at the bottom right of the website where a customer representative can answer any questions that may arise during the ordering process.
The option to choose your own image is a great way to memorialize a lost family, friend, or pet. Putting them on a pillow you can look at and hold may offer some solace this holiday season.
As one customer said: "I ordered a memorial pillow for my cat that just passed. It's massive. It's delightful. It makes me giggle every time I see it and has really helped with the grieving process. Not only that, but it's a truly excellent and very comfortable pillow."
Turn memories into a huggable gift for yourself or a loved one!
Design your pillow today at https://www.pilloo.ca