Does This Look Like A Fevicol Ad? You'll Both Laugh And Feel Sad After Knowing The Truth
At a recent final match of a local football tournament held at Mary Kom's district 'Churachandpur', which is in India's northeast state Manipur, thousands of fans went crazy when they could not get proper seats to watch the match. As we already know, Manipur is a sporting state with many hidden talents but the sports persons aren't getting basic facilities and infrastructures like stadium and even proper grounds. But the love of sports and sportsmanship is always alive in the state. Here's the proof…
1. Excited fans climbed up on top of the trees nearby the football ground to get better views of the match between the two local clubs.
2. Here's one of the fans using his gymnastic skills to get on top of tree, just not to miss any moment of the match.
3. This dude definitely won. If you want to get the best view of the match, you really have to be a pro in climbing trees.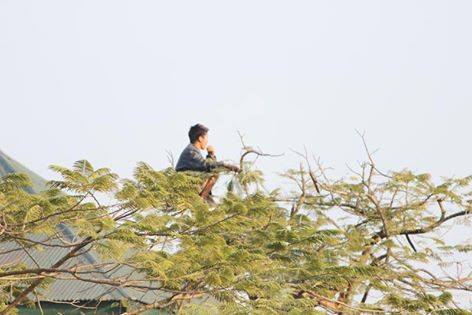 4. All the trees near the football pitch are occupied by hundreds of birdy-fans.
5. And those who are not used to climbing trees, they found a better and a safer place – on the roof of a nearby building.
6. Some of them even risked their lives by getting on top of a mobile network tower. How scary!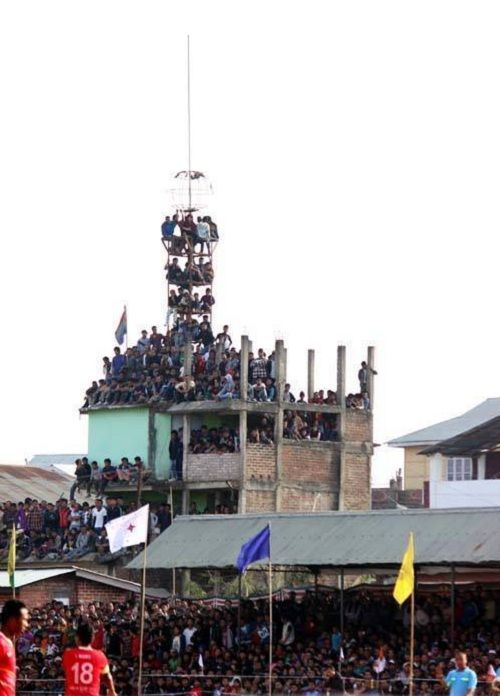 7. Now, should not the government look into this matter seriously? The state which has already produced many world champions and made India proud deserves a better sports infrastructure.