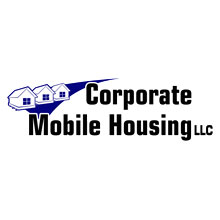 Corporate Mobile Housing, LLC has published a new article entitled, "The Importance of Comfortable, Well-Planned Man Camps." Those interested in acquiring quality crew lodging and other interested individuals can view the full article at CorporateMobileHousingLLC/Blog.
Corporate Mobile Housing, LLC has been publishing information about its services for almost a year, featured on the official company blog. Moreover, its latest report offers a brief account of what strictly man camps are used for. Ultimately, the article's primary focus is to provide a solution to the rapidly growing number of workers overpopulating many small towns like Eagle Ford Shale, Permian Basin, Midland, Odessa, and Pecos, Texas.
One of the most critical pieces of information the article tries to convey and communicate is that workers at remote work sites without dedicated accommodations usually end up sleeping in their cars. Considering this difficult situation, if any man camp could offer them a comfortable place to lay their heads is of great importance. Consequently, Corporate Mobile Housing, LLC's primary goal is to provide a safe, comfortable and positive environment in every man camp by offering the best amenities. The best example of this is perhaps found in the following extract:
"Corporate Mobile Housing, LLC has a long history of providing quality oilfield housing, temporary housing, and related services to national construction, renewable energy companies, and mining companies."
In discussing the article's creation, John Lauve, President/CEO at Corporate Mobile Housing, LLC, said:
"The company's top priority is to provide quality and comfort to the workers since 2005. We have a dedicated team of electricians, plumbers, and carpenters committed to providing outstanding service to our clients. You bring the challenge, and we'll bring the solution."
Regular readers of Corporate Mobile Housing, LLC will notice the article takes a familiar tone, described as 'committed and professional.'
Corporate Mobile Housing, LLC now welcomes comments and questions from the audience concerning the publication. They intend to provide relevant and valuable information to their clients and readers; based on their desire to help their audience understand the importance of comfortable man camps and their significance.
Anyone with a specific question about a past, present, or future article can contact Corporate Mobile Housing, LLC via their website at https://corporatemobilehousing.com/
The complete article is available to view in full at CorporateMobileHousingLLC/Blog.