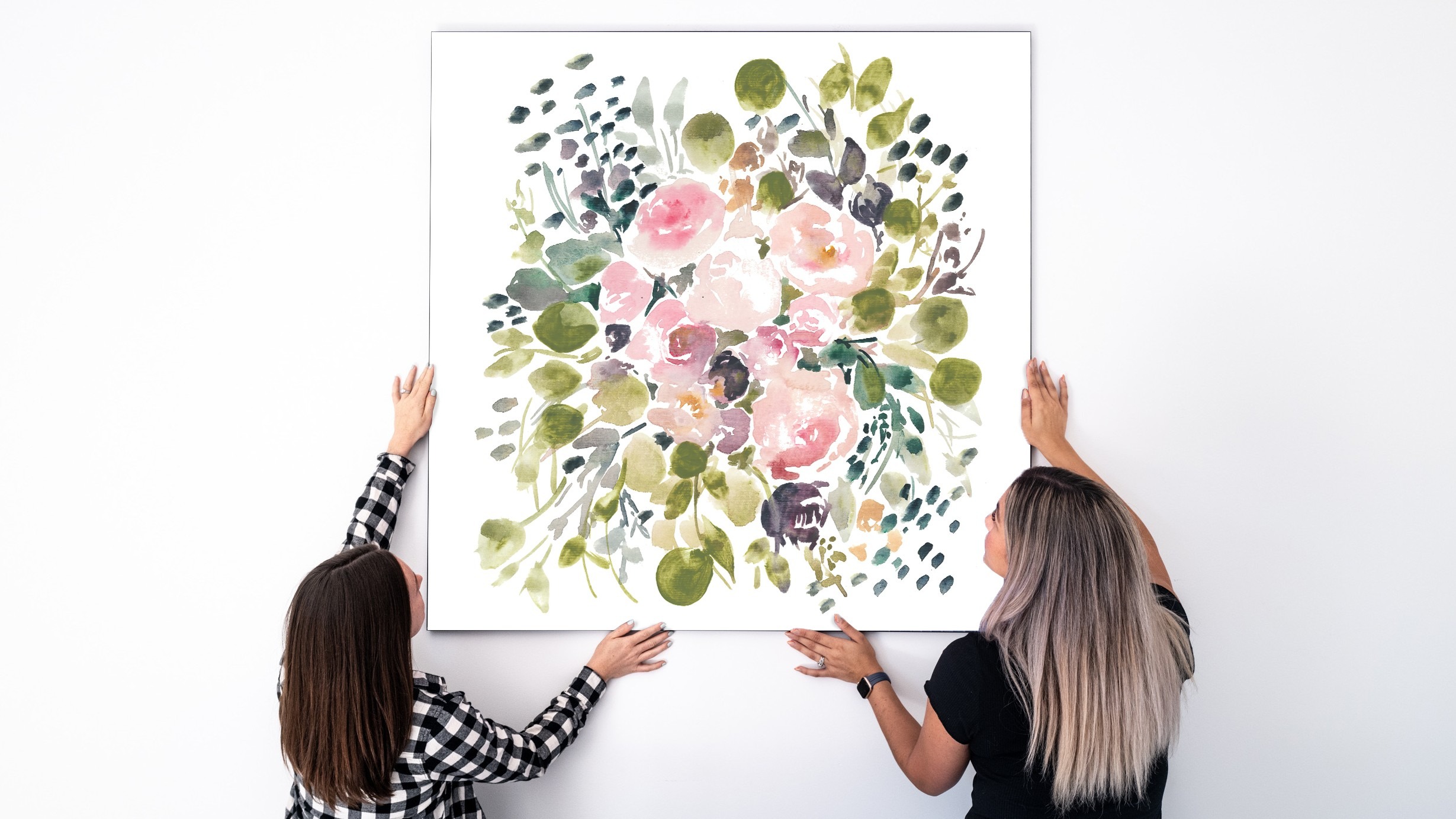 Do you love impactful, large art pieces but dread lugging heavy displays around when it's time to move? Do you want the freedom to change your décor with your mood? If so, this wall art retailer has just the solution for you!
BIG Wall Décor brings you bold and beautiful framed artwork in the biggest sizes from the hottest contemporary artists around the world. The prints are an affordable alternative to canvas art. They're also portable and easy to swap when you want a change.
Check out the collection at https://bigwalldecor.com
BIG Wall Décor's collection features artwork in sizes up to 72 x 108 inches. Available with lightweight, aluminum infinity frames, the oversized prints can be easily changed for seasonal redecorating without storing large canvas art.
The retailer's designs are printed with a high resolution onto ArtFab fabric - a durable, advanced technology material. With silicone beading at the print's edges, the fabric will appear taut and smooth, and will provide an edgeless appearance once fitted into the frame.
All the company's products are easy to assemble, ship, and transport. "Our wall art prints are very portable and can be broken down and quickly moved, so you never have to worry about your large art being challenging to transport in or out of your building," said a BIG Wall Décor spokesperson.
The retailer's range encompasses minimalist, pop art, abstract, urban, surrealist, and nature themes. In addition, it features collections curated by top trending influencers such as DJ OB7, Vinny Ventiera, Alyssa Spivak, and B-Hazz.
BIG Wall Décor's new additions include 'Pink Florals' by Shelby Kregel, who specializes in watercolor paintings of flowers and natural landscapes. Photography prints include 'Starry Alpine Dreamland' by Zach Doehler - a Canadian landscape and nature photographer whose images focus on color and light. Another popular piece is 'You Smell Like Home' - a surrealist collage by Frank Moth from Thessaloniki, Greece.
If you'd rather display your own designs or photos, the store offers a custom printing service. Images can be uploaded to the website and optional enhancement and proofing are available. Another available display option is an energy-efficient LED lightbox.
BIG Wall Décor provides an extensive range of oversized wall art prints from artists around the world. Every sale supports the artist and their continued work.
A satisfied customer said: "The piece is beautiful. The assembly of the frame and inserting the print were easy and took very little time. This is an awesome solution to getting large art pieces shipped to your home".
For the best, biggest artwork that's easy to move, check out BIG Wall Décor's collection!
To get your masterpiece, visit https://bigwalldecor.com