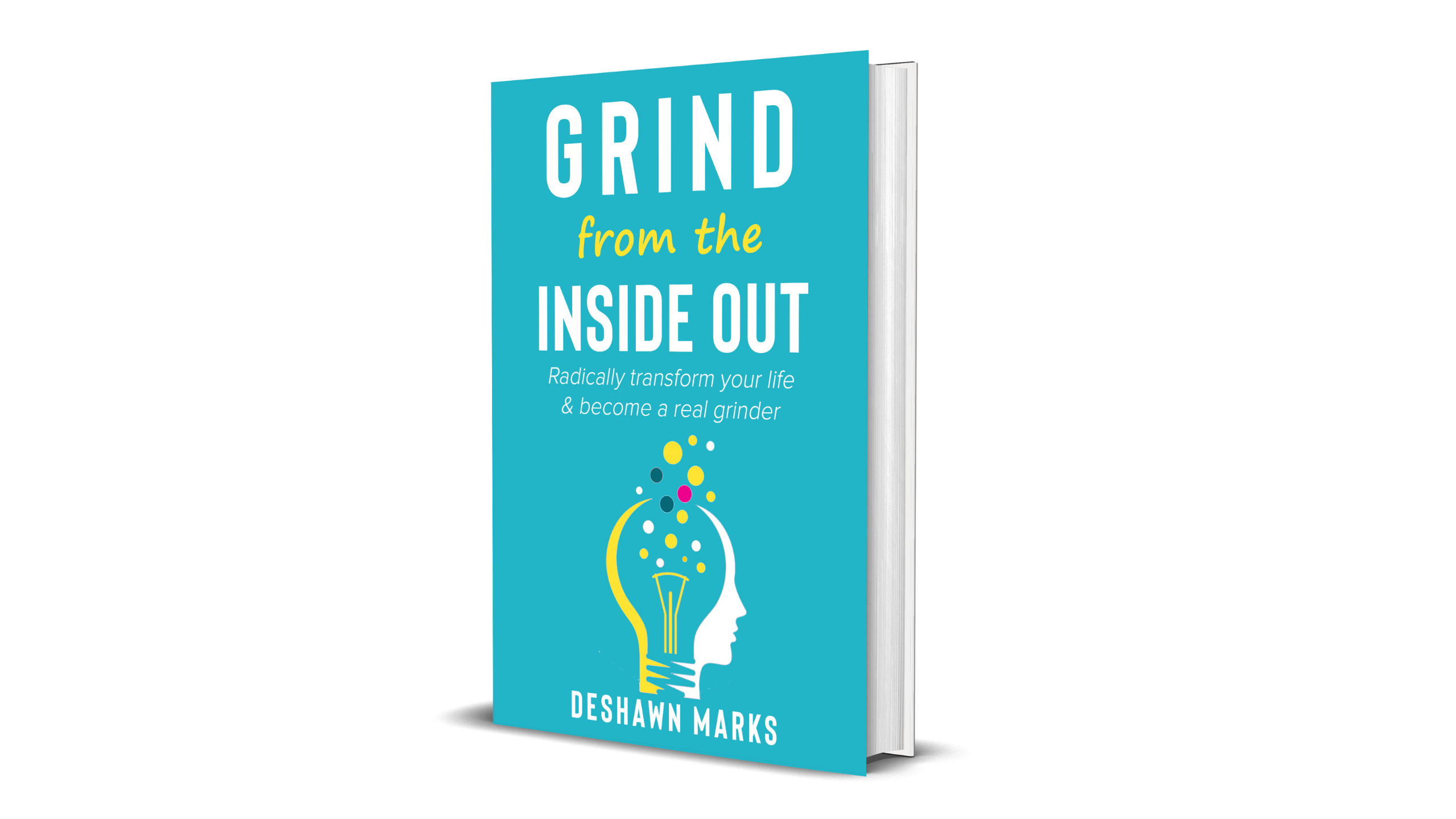 Have you ever set a goal and felt really motivated to achieve it, only to find old habits, beliefs and behaviors getting in the way - again?!
Let DeShawn Marks help you move passed everything that's been holding you back!
Created for ambitious professionals and business owners who want to reach their next level of success, his new book offers practical tools that enable you to change your habits and behaviors. Titled "Grinding From The Inside Out: Radically Transform Your Life And Become A Real Grinder," it encourages you to explore your inner world to improve your circumstances.
Go to https://grindfromtheinsideout.com for more info.
To write the book, DeShawn Marks has drawn on his years of experience as a life coach, motivational speaker, and teacher, providing you with practical principles that you can use in your everyday life. You will learn that change comes from within and that in order to grow, you must first look at how your mindset is holding you back.
The book helps you identify your limiting beliefs and emotional blocks and to understand how these have prevented you from achieving your objectives in the past.
You will also learn how to better understand, accept, and manage your emotions. Marks offers you life coaching techniques to overcome mood swings and manage stress and shows you how to develop healthier, more productive habits.
By reading the book, you will be able to develop a success mindset and find it easier to achieve your goals. You may find that you no longer have to work as hard to accomplish your objectives. To get the most from the book, you are encouraged to put the principles into practice on a daily basis.
Explaining how the book can help ambitious professionals, Marks says, "Grinding from the Inside Out offers a unique and realistic approach to living. Unlike other books that simply describe concepts, this book delves into a principle that can drastically change your life if applied. The principle is centered on managing what lies within us, which is often one of life's most challenging aspects. This book will show you how to live effectively from within and manifest your true potential."
About The Author
DeShawn Marks, from Atlanta, Georgia, is a motivational speaker and personal development expert. He has worked as a life coach for many years and is passionate about helping people transform their lives.
It's time to say goodbye to the limiting mindset that's set you up for failure and struggle. Say hello to success with DeShawn Marks!
Ready to live your best life? Go to https://grindfromtheinsideout.com to get started.