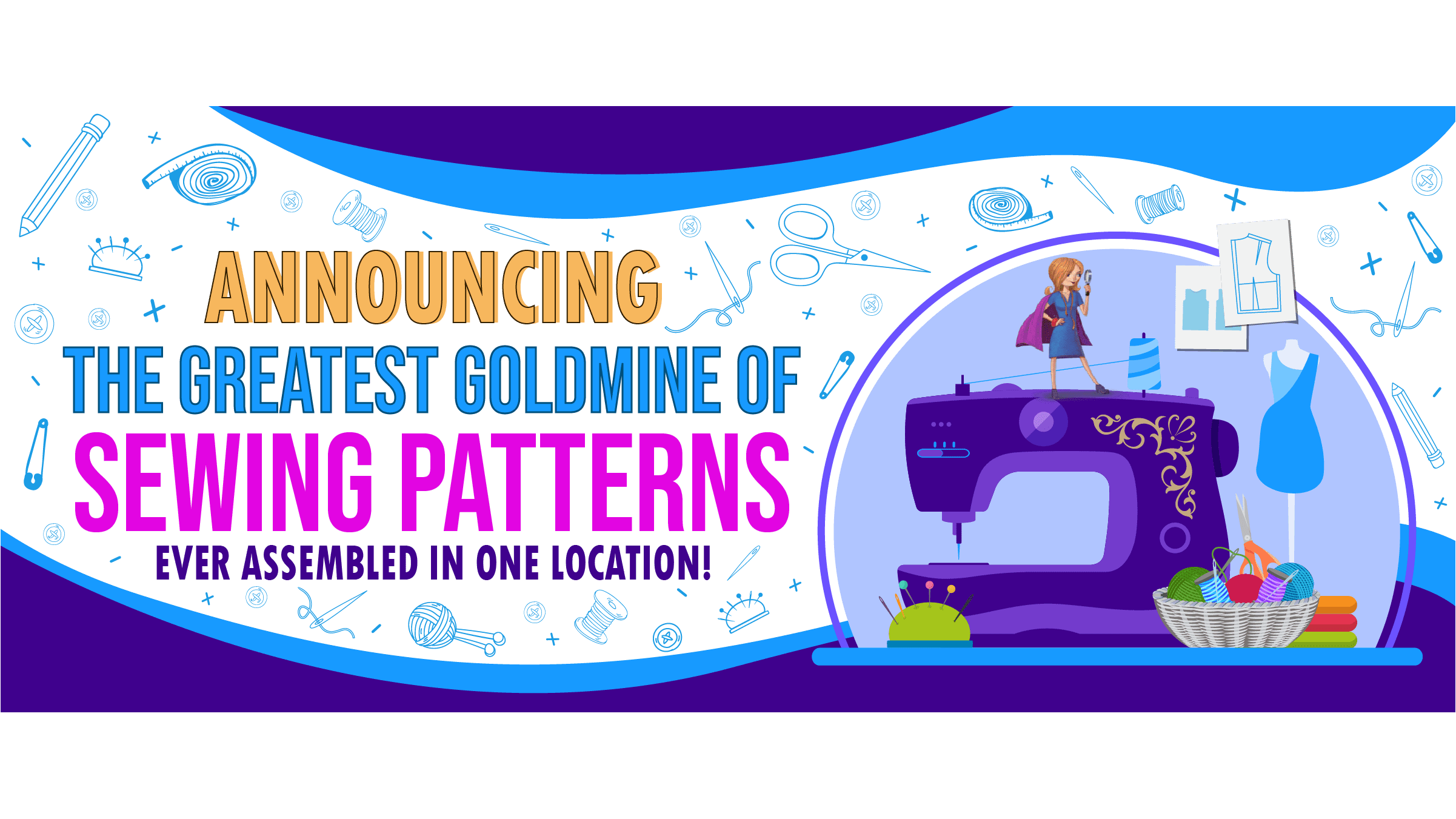 You won't have to break a sweat sewing Sewing Pattern Secrets' new men's hoodies and sweatshirts.
The sewing patterns membership site has been designed with beginner sewists like yourself in mind, so it contains both sewing machine patterns, detailed instructions and online lessons. Sewing Pattern Secrets currently has over 125 patterns, including for men's, women's and children's clothing, with new patterns being added regularly. This month, the platform is bringing you a new pattern for a classic-fit men's hoodie.
Go to https://sewingpatternsecrets.com/vsl?el=cm to find out more.
Sewing Pattern Secrets is now offering tutorials for men's hoodies in light of the ongoing popularity of the item, in light of the ongoing popularity of the item, with the hoodie market alone now worth over $38 million annually. Along with its style credentials, the sewing pattern makers appreciate that you probably love the hoodie for its comfort factor and practicality.
As such, Sewing Pattern Secrets has made a men's hoodie pattern that is simple enough for you to make in just one hour. They recommend the design to beginner sewists like you, if you want to work on your craft, as well as to more advanced sewists, if you are retailing your handmade clothes online or at in-person markets.
As the membership platform provides you with step-by-step instructions, material and cutting lists, garment schematics and views of the completed hoodie from all angles, all that is left for you to do is to get creative with colors, prints and textures.
As an added bonus, Sewing Pattern Secrets also has an online video tutorial to ensure that you can complete the hoodie quickly and easily. The platform also has lessons and courses if you want to employ more advanced techniques and add details like embroidery.
In addition to their new men's hoodie, the membership database also has one-hour sewing machine patterns and guides for items you're sure to love like men's joggers, linen shorts, long-sleeved dress shirts, exercise attire, and more.
Sewing Pattern Secrets is a fast-growing online platform for seamstress-designed sewing machine patterns and project ideas.
A spokesperson for the online membership platform said, "With Sewing Pattern Secrets, you get detailed projects with step-by-step instructions that make building these projects super-fast, super-easy and super-fun. ​It's like having a master seamstress by your side, guiding you through the entire project."
Sewing Pattern Secrets knows everyone loves a hoodie, so start sewing your own custom handmade ones today!
Visit https://sewingpatternsecrets.com/vsl?el=cm to check out their new hoodie design and to start upping your sewing game.