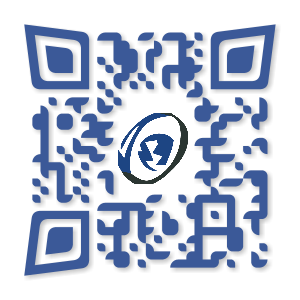 Maybe you know about Adam and Eve, Noah's Ark and Moses parting the Red Sea, but aside from the headlines, Sacred Traditions knows that not many of us have succeeded in reading the Bible in full.
That's why their new app provides interested Christians, Catholics, theologians and other curious readers with the opportunity to connect with the King James Bible on a new level. In an attempt to bring the Bible's full beauty and power to life for you, Sacred Tradition's Ocean Reader 2.0 pairs a digital copy of the text with real human audio narration.
Just try the audio-aligned reading experience with this example: https://oceanlibrary.com/link/cjDM3/kjv-first-epistlethe-corinthians to understand what a difference aligned audio narration can make to reading. It is truly powerful.
The launch of the app coincides with recent research on the implications of people's limited attention spans for their ability to read. According to research published widely in Time Magazine, The New York Times, the National Post and more, humanity's attention span has reduced from 12 seconds in the year 2000 to just 8 seconds now.
With a difficulty in understanding the complex prose of the Bible and the length of the weighty tome being the main reasons that you have probably cited for your inability to read the King James Bible in full, Sacred Traditions understands that—as we struggle more and more to keep focused—more can be done to bring this worthy text back to life.
As such, the Ocean Reader 2.0's immersive audio Bible captures the original work's moving sentiment through an engaging audio interpretation that can be listened to as you read the physical text.
You'll love the fact that the app contains the full King James Bible, including some of its most noteworthy Psalms and passages, like The First Epistle of Paul the Apostle to the Corinthians.
At Ocean, you can also read the worthy texts that represent the world's most widespread religions, including Judaism, Hinduism, Buddhism, Islam, Jainism, Zoroastrianism, Confucian, Tao and Bahá'í.
Ocean Reader 2.0 is a new app from Sacred Traditions, an organization devoted to enhancing the world's understanding of religion, faith, morality and culture, and boosting its appreciation of the beauty of biblical texts.
You can download the app both on desktop and on iOS and Android for mobile devices.
A spokesperson for the app said, "Ocean is a custom e-book reader designed for exploration and study of the sacred literature of the world's religious traditions. It provides a simple cross-platform reading experience with an immersive audio-integrated reading experience and useful study and research tools.​"
Thanks to Sacred Traditions and Ocean, you can feel and experience the Bible as it was meant to be felt and experienced; as a living, breathing work of transcendental beauty and power.
Visit https://oceanlibrary.com to start immersing yourself in the King James Bible today.