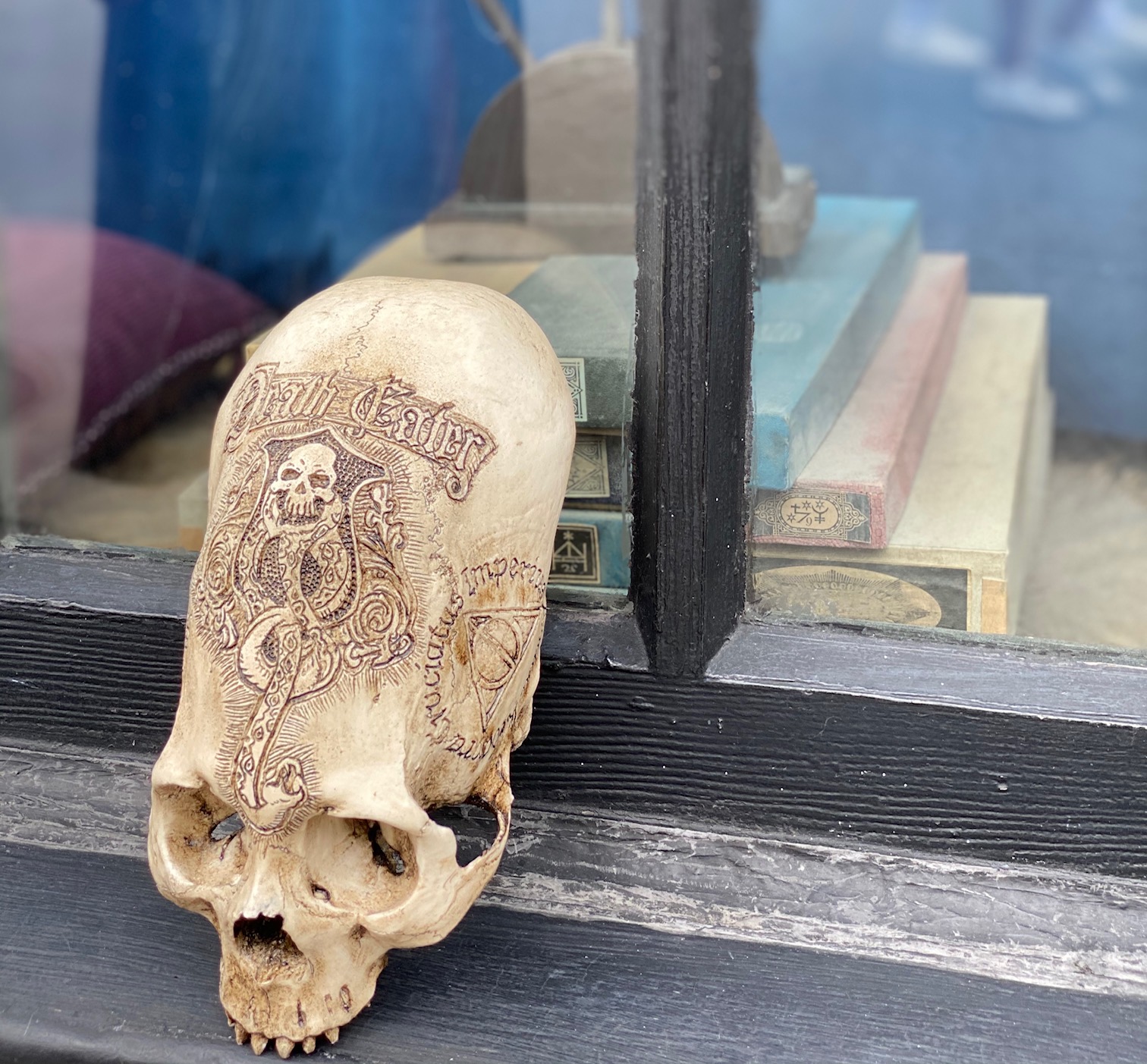 Are you ready? Real and replica skulls for elite collectors and professional productions, Zane Wylie launches a new hide-and-seek game in Universal Studios, Florida! Fresh off the success of the launch of our new intricately carved skulls, our new game has hidden replica skulls worth hundreds of dollars around the theme park!
Find and collect the clues to receive a special prize from the elite skull carver. (Hint: You may want to look in the Wizarding World to find most of them!)
Learn more about the important rules at https://realhumanskull.com/hideandseek
Doing what he does best, Wylie uses art to give beauty to the sacred, and peace for a generally taboo subject.
Using both real and replica skulls, Zane Wylie has earned a reputation for being one of the best skull carvers in the country. With his attention to detail and intricate artwork, each skull is a masterpiece in itself. The value increases knowing that this was once the shape of a living, breathing human being.
All of his real skulls are more than 150 years old and were procured with several partnerships with various medical facilities, museums, and anthropologists.
Here's a question you don't hear everyday, well unless you're Zane Wylie – "What if I want to will my skull to get carved?" Sure! But you must understand that there is a non-refundable deposit and the mortuary must remove the part that will be carved. All skulls must be cleaned with dermestid beetles before being given to Wylie to carve.
Prior to collecting any hand-carved skull, you must know your specific state laws on owning human skulls, whether real or replicas. Some states, like Louisiana, allow this, whereas states such as New York and Georgia have stricter laws. Wylie clarifies that he reserves the right to not sell any of his artwork when it is illegal to do so.
Wylie regularly releases new patterns of intricately carved skulls. His latest work is the wall-hanging Tiki skull which features heavy Hawaiian themes and is great for a tropical-type bar!
He launched his new hide-and-seek game in Universal Studios as a way of giving back to the collector community.
All skulls in the hide and seek game are replicas.
Who knew looking for skulls could be this fun? Go to https://realhumanskull.com/hideandseek so you can learn more.