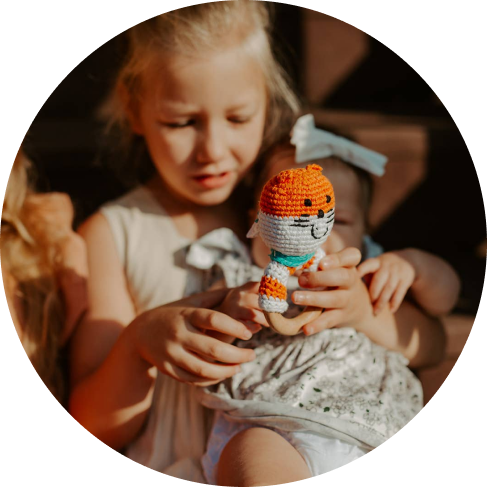 You know you need to minimize your kids' screen time, but it's difficult to find something for them to do that is fun and educational while you do what you need to do around the house.
If you're feeling this way, Doviast gets you! Their latest collection features educational toys that are fun and engaging, giving your kids a screen-free way to play and learn.
The items that the retailer offers are colorful and made from sustainable wood and recycled materials that are safe for toddlers and small children. These educational and sensory toys are designed to encourage your child's language and motor skills and stimulate their imagination.
Check out the collection today! Visit https://doviast.com to get started.
Playtime is important for children because it enhances their natural inquisitiveness and desire to learn. The challenge lies in finding the right toys.
A good option is Doviast's Eco-Dough, which comes in a pack of three tubs with different colors: red, blue, and yellow. This modeling compound is made in small batches using non-toxic ingredients that remain soft and pliable for a long time.
For toddlers, Doviast offers the Bioserie 2-in-1 Stacker, a toy designed for kids to stack rings on a peg, enhancing their motor skills and developing their analytical thinking. The rings are increasing in size, and you can encourage your kids to stack them from biggest to smallest or vice versa to add another layer of complexity to their playtime.
The Dinosaur A to Z Puzzle is a helpful tool for you if you want to teach your kids the alphabet in a fun, playful manner. The dinosaur puzzle is made out of sustainably-sourced wood and colored with non-toxic paint. The letters are clearly printed and loosely follow the order of the alphabet, which encourages children to learn the letters by sight instead of just knowing the pattern of the alphabet.
The toys in this collection are chosen not just because they are fun and colorful but because they are non-electronic as well. Many studies show that minimizing screen time has a lot of benefits on a child's attention span and circadian rhythm.
"What an incredible product. It's the coolest one I've bought for the kids in the family. It's colorful, fun, and it's in the shape of a dinosaur," a satisfied customer said.
Make learning fun for your little ones with Doviast!
Visit https://doviast.com and check out their entire collection of children's toys.