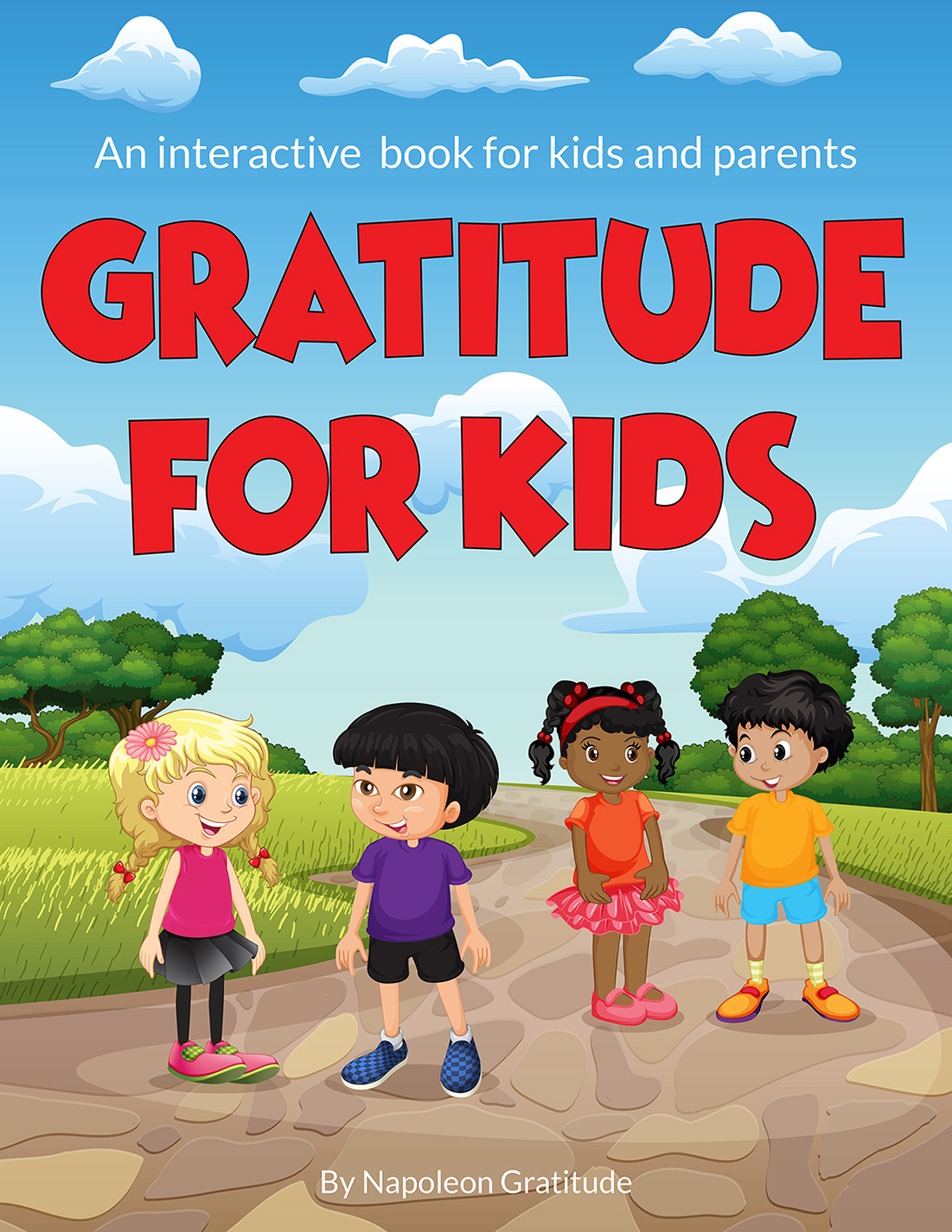 The very appropriately named Napoleon Gratitude wants to help you guide your kids towards gratitude and make a family bond built on mindfulness and shared appreciation.
His interactive nighttime book, simply titled 'Gratitude For Kids,' is now available as an e-book and on pre-order for paperback copies. The illustrated instructional playbook contains an array of exercises that you and your children can complete together each day that teach the virtues and principles of gratitude.
Go to https://www.kidsgratitude.com to find out more.
The release coincides with the growing interest in gratitude across the US and beyond. According to Harvard Medical School, gratitude has conclusively been shown to be a pathway to greater happiness. Those people who practice gratitude are more able to feel positive emotions, relish good experiences and deal with adversity, they also report having better physical health and stronger relationships.
However, until recently there has been less discussion about the benefits of gratitude for children. That's why in crafting his book, Napoleon Gratitude drew on a recent study by the University of California. Their researchers discovered that gratitude held the same benefits for your children as it does for you. Additionally, it also led to improvements in confidence, focus, cognitive thinking, creativity, self-esteem, optimism, impulse control, and stress levels.
As such, 'Gratitude For Kids' is structured around a 28-day journey towards gratitude. Each day of the book focuses on a different aspect of life for which your children can be grateful.
The book is targeted for ages 3-7 in particular, as studies have shown that your child's brain develops four times faster in this stage. This makes them particularly receptive to new ideas, and it also means that this is a formative time in which they shape their ways of thinking and the ideological and neurological foundation upon which they will grow and evolve.
You'll love the fact that the book has also been written with empathy and inclusiveness in mind and features illustrations of children of all different races and cultures.
Napoleon Gratitude wrote 'Gratitude For Kids' in honor of his own son. He describes himself as a man on a mission to teach the world the practice of gratitude. His new book has already garnered favorable press on ABC News, NBC and Fox.
A spokesperson for the author said, "'Gratitude For Kids' will give kids a new outlook on life. It teaches the magical words – thank you. It assists in expanding children's minds to find things to be grateful for, and is fun."
Thanks to Napoleon Gratitude, you can give your children the gift of happiness and brighten their future with the power of gratitude.
Visit https://www.kidsgratitude.com to purchase your copy of the book today.