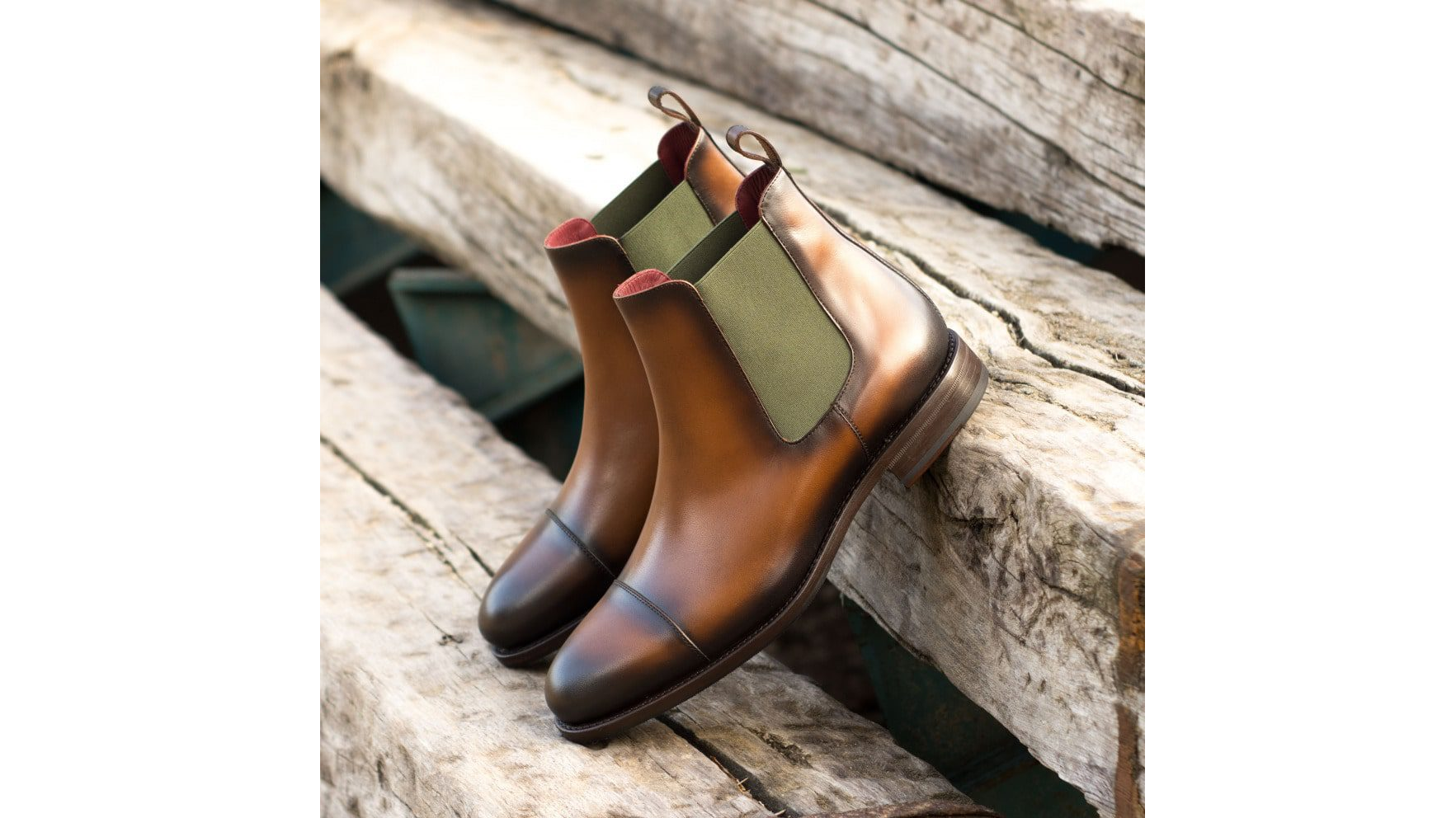 You'll have a true spring in your step wearing a pair of Chelsea boots from Robert August's spring-inspired collection.
Their new collection of this timeless boot features an array of lighter spring shades, like cognac, khaki, olive green, denim blue, medium brown, camel, and mustard yellow that you're sure to love. Robert August also has new spring-inspired finishes in their new Chelsea boot line that you can choose from, like genuine python, waxed suede and artisan hand patina.
Go to https://augustapparel.com/product-category/mto/mens/mens-boots/the-fulton-st-chelsea-boot to find out more.
As the cold weather begins to thaw, heralding the arrival of spring, Robert August knows you are likely looking for a tonally lighter shoe that can bring a pop of soft color to your wardrobe, while remaining easy to style and easy to coordinate with.
Building on the universal style appeal and versatility of the Chelsea boot - which Robert August believes works just as well for a day at work as it does for a day out on the town - the brand is giving you distinct yet understated palettes with their new selection of finishes.
With all of their new Chelsea boots, the luxury footwear makers are also affirming their same quality standard, as each boot is made in the traditional artisan Goodyear welt technique. You'll appreciate that Robert August also sources the finest European leathers and materials, and has their shoes made in a boutique workshop in Almansa, Spain, a town that has been world famous for shoemaking since the 18th century.
Given that Robert August is both a shoe retailer and shoemaker, they also offer you the opportunity to customize your boots. Using a simple online interface, you can now virtually build your shoe from the sole up, selecting from these new spring shades. You can also pick a contrasting or complementary hue for the quintessential Chelsea boot elastic insert and customize the finish, toe shape, and more, of your new shoe.
Robert August is now offering you free shipping across the US with all Chelsea boot orders.
A spokesperson for the handmade men's luxury footwear retailers said, "No matter the year, Chelsea boots always remain one of the most fashionable choices for men. Our Chelseas can easily go from formal to casual wear, giving you a sleek and polished look every time. With centuries of artisan shoemaking tradition dating back to the early 18th century, our Chelseas are renowned for both their chic style and their unrivaled quality."
You'll be the king of spring in a new pair of Robert August Chelseas!
Visit https://augustapparel.com/product-category/mto/mens/mens-boots/the-fulton-st-chelsea-boot to start designing your new pair.