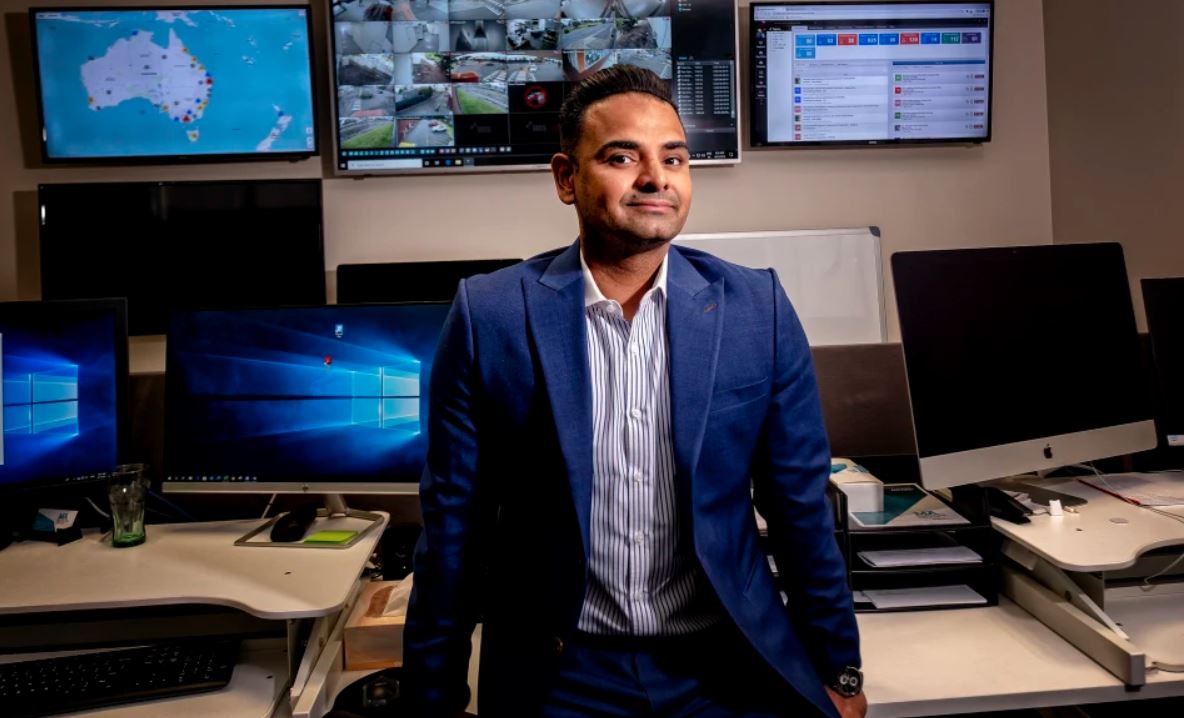 Micky Ahuja of MA Services Group based in Melbourne, Australia, has recently launched a new website which is dedicated to his life and work. The website includes an overview of Ahuja's biography as well as information about his company, MA Services Group (MASG) and how his leadership turned weaknesses into strengths and threats into opportunities for sustainable growth.
As one of Australia's young, innovative leaders in the workforce, Ahuja is an inspiration not just to those in his field but to aspiring business owners and visionaries who aim to improve the world around them. His passion for the security industry is evident in his commitment to his craft. Equipped with an array of qualifications and experience, Ahuja is constantly learning and expanding his company's operations to fill in gaps in the market and deliver value.
Micky Ahuja is MA Services Group's Founder and Managing Leader. He is a prominent alumni of the New Buckinghamshire University in High Wycombe, Buckinghamshire, where he is completing his Crowd Safety Management courses. Micky has earned the Advanced Diploma of Integrated Risk Management and the Diploma of Security and Risk Management from the Australian Security Industry Association Limited (ASIAL). Moreover, The Australian National Security issued him a Certificate IV in Security Operations and Risk Management.
In addition to the biographical information, the website also includes details about Ahuja's strategies for MASG during the COVID pandemic and how they turned threats into opportunities.
Ahuja founded MA Services Group in 2009 and the company has since become one of the leaders in building maintenance, facility management, security, mobile patrol, monitoring, and customer services. His leadership and innovative business model design led Ahuja to believe that while security is an essential service, it may be supplemented with additional services to improve risk reduction, commercial benefits, and administrative load. With this in mind, MASG also provides cleaning, facility management, and customer service as individual or combined services.
A challenging few years have led to record growth with Micky Ahuja at the helm. MA Services Group adapted their business model to meet the needs of their clients and will continue to provide the high level of service that is expected from them.
Micky is not just focused on MASG, he is also deeply committed to assisting others in discovering and developing their passions. He believes that you need to find that golden point where your passion and your work overlap, and to capitalise there. This important piece of advice underpins Micky's whole philosophy, which is to live and love what you do. By being an entrepreneurial coach and mental health advocate, Micky helps others reach their objectives and be their best selves. This is why giving back is so important to him.
The website is a valuable resource for anyone interested in learning more about Micky Ahuja or MASG. It provides an insight into the man behind the company and the strategies he has used to grow MASG into the successful business it is today. Micky Ahuja's biography site is intended to be a resource for both current and potential clients, as well as a way for Ahuja to connect with his audience. He wants people to know who he is and what he stands for – this website is his way of doing that.