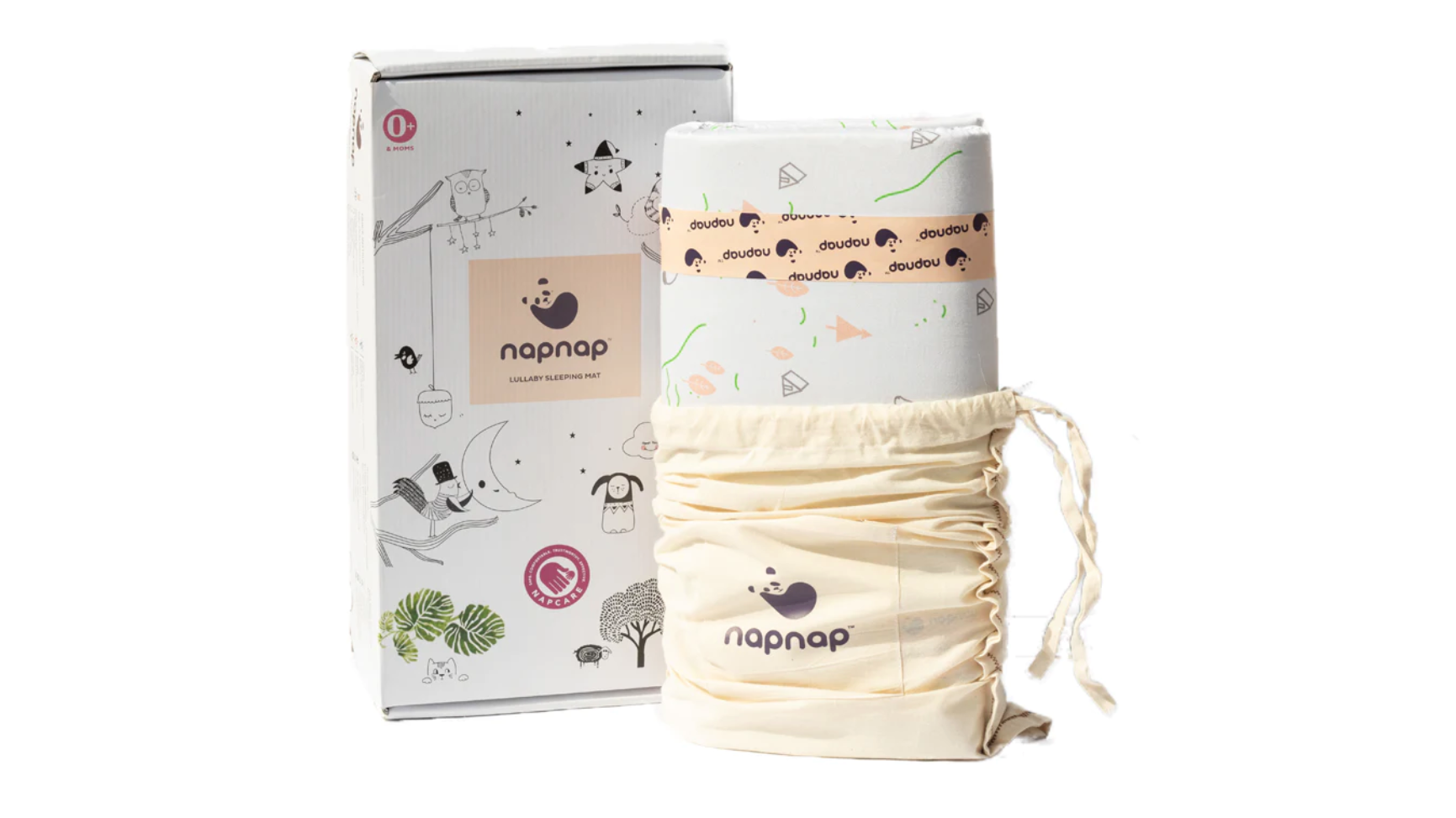 Rockabye baby, stay warm and wrapped - all with the help of these mats by NapNap! Lay your little one down on NapNap's smart mats and wish baby the sweetest dreams.
Now available in yellow, berry, aquamarine, and white varieties, this collection is comprised of soft mats suitable for soothing your restless baby toward a peaceful sleep. With an innovative combination of white noise and gentle vibration settings, NapNap Mats aim to replicate the sensations of a mother's womb and heartbeat so as to calm babies while offering further benefits for mothers.
Click https://napnap.ca/collections/nap-nap-mats-all-color now!
The collection features additional designs in order to offer you a greater degree of choice when selecting baby products to match your little one's bedroom or nursery. Each NapNap Mat is patterned with different colors and cute images, specifically designed to accompany your baby in their pram, cot, or bassinet.
As explained by their Canadian manufacturers, NapNap Mats can also be utilized for the comfort of new mothers or mothers-to-be, helping to soothe your back and leg pain due to their soft build. As such, NapNap intends its mats to meet the needs of mothers and babies alike.
"NapNap mats are an innovation in Baby Tech," says a NapNap spokesperson. "Our smart mattresses help your baby to fall asleep quicker. Suitable to use from birth, they're also very nice for tired pregnancy backs and legs."
Made with a fully Egyptian organic cotton cover, NapNap describes its lightweight mats as suited for machine washing - for your convenience. The designs include the complete functions of the company's classic smart mats, featuring six vibration modes in varyingly gentle degrees.
NapNap also emphasizes that its mats are certified and approved by doctors, pointing to potential health benefits for your babies such as improved breathing, better sleep, and reduced crying.
"After a couple of weeks of using the mat, my son is very comfortable. So when I swaddle him and put him on the mat, he's out within minutes." Another added: "Playtime or sleep time, my baby is always on it. This mat has made our lives so much easier."
You can order each of the NapNap Mat designs for 30-night trials via the company's official website, which offers FREE Canada-wide shipping as well as international deliveries.
Hush little baby, don't you cry… lay on a NapNap Mat and your tears will dry!
Wherever you are throughout Canada, check out https://napnap.ca/collections/nap-nap-mats-all-color to learn more about NapNap Mats!