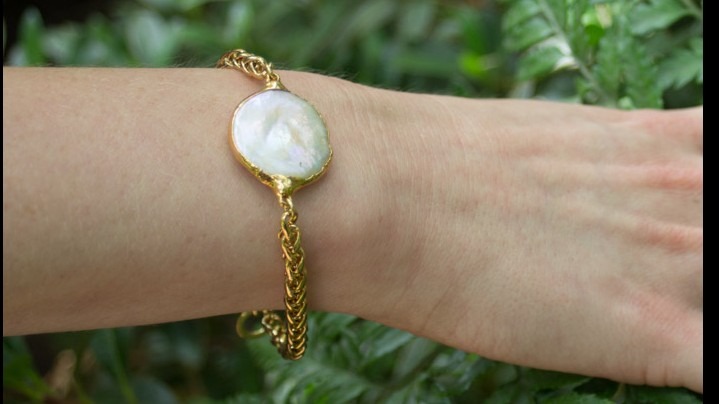 This spring, Amasor Jewelry is bringing you beautiful, handcrafted pearl jewelry to help you express your style.
You can purchase and wear the bespoke jeweler's new handmade pearl pieces individually or in artfully matched and mismatched sets. Amasor Jewelry has highlighted both classic round freshwater pearls most often in the traditional white tones or unusual shaped colored pearls. Since ancient times, pearls have represented values like sincerity, balance, and wisdom, and Amasor Jewelry has channeled this meaning in their new collection, which they believe will particularly resonate with the style of mature women like yourself.
Go to https://amasorjewelry.com to find out more.
Amasor has released a new collection as Refinery29 names pearls as its number one jewelry trend of 2023, with a focus on what they call a "bolder" and "better" take on the traditional pearl, one which partners it with unusual shapes, architectural embellishments and unique materials.
In Amasor's new collection, they have also created an array of distinct statement jewelry pieces that give you the traditional energy of the pearl with more contemporary designs. They hope these fashionable and versatile sets and individual pieces will allow you to express your style.
One unique new piece is the Sterling Silver, Pearls and Blue necklace with a matching bracelet, which combines silvery grey freshwater pearls with sterling silver spacers and faceted blue barrel beads. Another more delicate piece you're sure to love is the boutique's Pearls and Peach CZ Necklace. This 17-inch necklace reimagines the classic pearl necklace for you and partners round freshwater pearls with round faceted peach-hued cubic zirconia, classic Swarovski crystals and round gold-filled beads.
You might like to combine these pieces with pearl bracelets like the store's unique Square Shaped Pearl Bracelet or with earrings like the Earrings with Coin Pearl in a Sterling Silver Frames or the Baroque Coin Pearl Earrings. As a boutique jewelry-making studio, Amasor Jewelry can help you pick the stone and piece that is perfect for you. They also give you care instructions with each purchase to ensure that you know how to take care of your handcrafted item. In addition, shipping is always free.
One happy shopper said of the online jewelry boutique, "I appreciate Amasor Jewelry's passionate love of creating, their exquisite artistic eye for design, as well as their skillful experienced hands. I love wearing their unique pieces and have been delighted with the compliments. Their work never ceases to amaze me."
If you want to wear something that is truly exquisite and has been made by hand, uniquely just for you, you want Amasor Jewelry.
Visit https://amasorjewelry.com to purchase your new pearl piece and enjoy the compliments that will surely be coming your way!