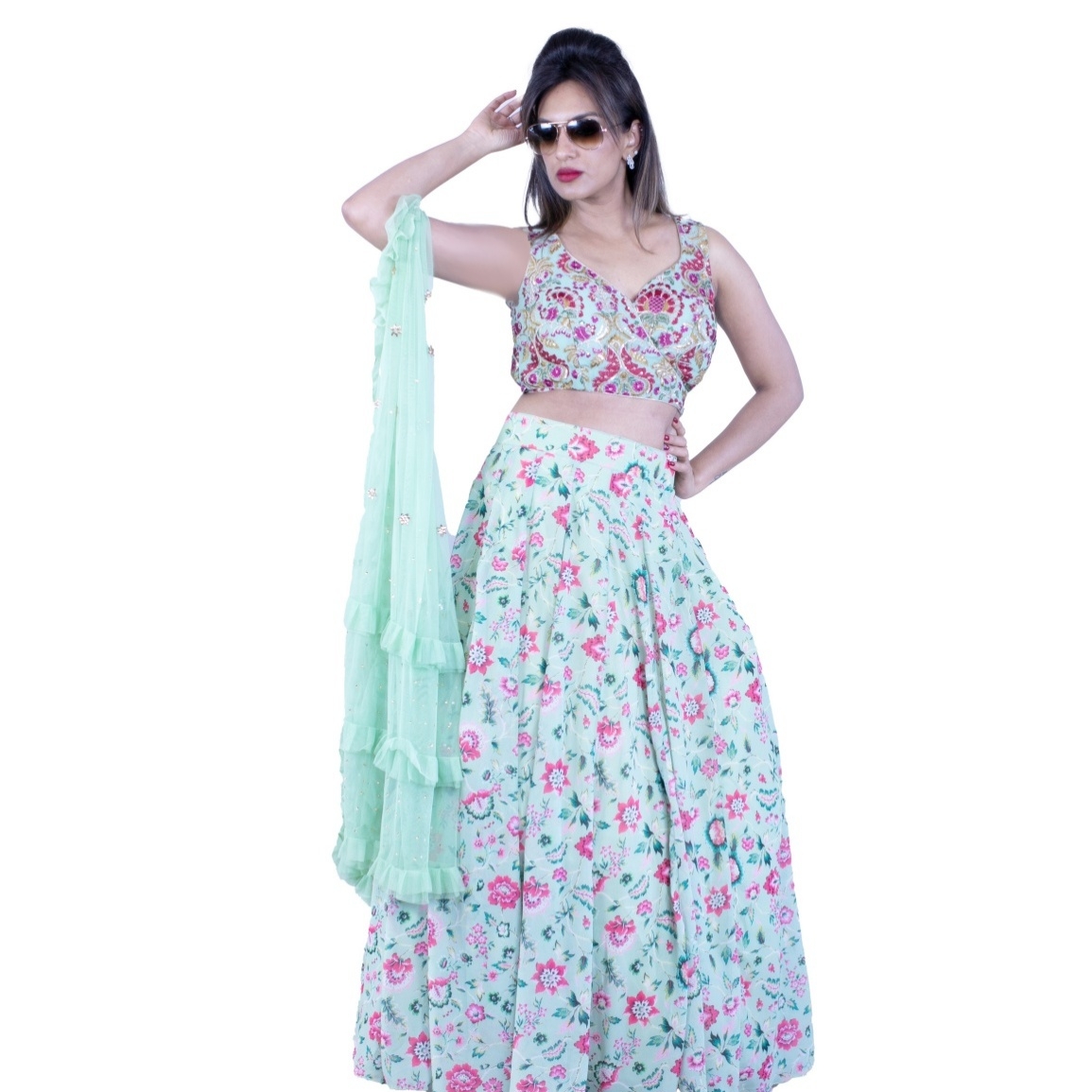 If a wedding is in your future, you need to find the perfect lehenga for you. Take the stress out of the search. Chiro's By Jigyasa has the best lehenga choli sets around - stitched to fit your waist! 
Its new spring collection is released to ensure that you can prepare for seasonal celebrations and weddings with an appropriate lehenga choli set in line with your own fashion preferences. With a full range of colorful, patterned lehengas, Chiro's By Jigyasa provides you with suitable attire to meet your stylistic needs.
Click https://chirosbyjigyasa.com/collections/lehengas now!
The collection brings you an exclusive array of lehengas and cholis. Chiro's By Jigyasa offers custom-designed sets including luxurious printed items in complementing styles. 
Forming two components of one attire, the lehenga skirt is the lower waist-down part of a set while the choli covers your chest. A long-held staple of Indian attire for traditional ceremonies, the lehenga choli set is popularly worn for celebratory events such as weddings and cultural festivals. Chiro's By Jigyasa draws on its experience with Indian fashion to produce heritage-rich designs. 
The new spring collection blends traditional and contemporary fashion with an expansive line of embroidered bridal lehengas, including designer lehenga choli sets. Made from pure, lightweight Georgette, the varied selection includes sets for you and your young daughter, sister, niece - or any girl in your family. 
You'll benefit from the custom stitching offered by Chiro's By Jigyasa, with its lehenga and choli sets specially designed to comfortably fit you according to the proportions of your waistline. Its lehenga cholis are not available in commercial stores, ensuring that you can find a unique, standout set to call your own. 
"Each of our lehengas showcases stunning cuts and craftsmanship," says a company spokesperson. "Here you will find everything from long top and cape top to crop top lehengas and choli sets. With the help of our online store, you can pick the perfect lehenga for the event you have in mind." 
Chiro's By Jigyasa continues to provide you with an extensive selection of authentic Indian attire for women, men, and children. Its additional female clothing items include sarees and blouses alongside silk patiala suits and contemporary Indian outfits. You can order them all with free shipping across the United States! 
For lovely lehengas and enchanting cholis, go to https://chirosbyjigyasa.com/collections/lehengas and view a collection you're sure to adore!