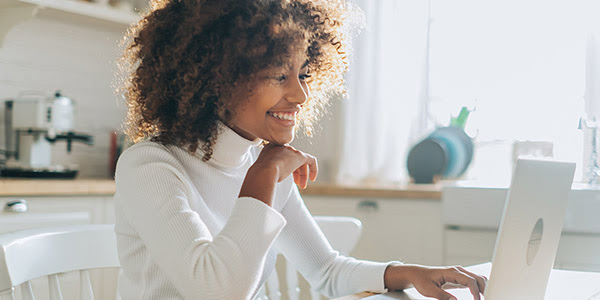 BusinessOpportunity.com announces new online businesses and opportunities for 2022. These internet-based options enable entrepreneurs to work from home or anywhere there is an internet connection.
Since 2005, BusinessOpportunity.com has been a resource for entrepreneurs and small business owners to find and start new business ventures. The site features opportunities at many different price points and areas of interest. The blog on the site is loaded with content valuable to every business owner. Here visitors can learn tips and best practices for effectively managing and growing a small business.
Internet, Online & Digital Marketing is just one category among over 40 categories on the website. Michael Rupkalvis, co-owner of BusinessOpportunity.com stated, "this category is one of the most popular for the younger generation of entrepreneurs because of the work flexibility that these options provide. People can literally manage one of these businesses from anywhere there's an internet connection." However, just because these options seemingly relate to technology, it does not mean they are only options for tech-savvy entrepreneurs with an advanced education or technology experience.
The online business opportunities listed in this category can include a wide variety of options, some of which actually have little to do with technology. Options include franchises, sales of products and services, digital and affiliate marketing, business-to-business services and training, and cryptocurrency businesses, among others. Online businesses are usually found in the Home-Based category as well due to the work-from-home flexibility these options offer.
The site has opportunities listed that will meet the budget of every investor. Whether someone is prepared to invest $10,000 or more, or has $500 or less, there's an option for them. And just because some options are lower cost does not mean they are lower quality. "Regardless of the capital investment required, with hard work, every opportunity has the potential for high returns," said Rupkalvis.
Business opportunity seekers can browse the options and confidently select a business opportunity, as most businesses that advertise their opportunities on the site are established businesses with a proven business model. And most of the businesses offer excellent training and support to help ensure the success of all those that have an interest in their opportunity.
BusinessOpportunity.com is proud to have helped so many entrepreneurs take the first step into business ownership over the years. Aspiring entrepreneurs and veteran business people exploring new opportunities are encouraged to visit the site. Chances are they will discover something interesting that may turn into a successful business venture.
About BusinessOpportunity.com
Founded in 2005, BusinessOpportunity.com is the leading source for information featuring business opportunities, small franchises, distributorships, licensee opportunities and business start-up ideas for entrepreneurs. BusinessOpporunity.com's blog includes resources that business owners can use to more effectively market and manage their businesses. BusinessOpportunity.com helps businesses with growth goals by increasing their visibility online and introducing entrepreneurs to unique opportunities. In the years since going live online, BusinessOpportunity.com has paired many thousands of entrepreneurs with business opportunities.