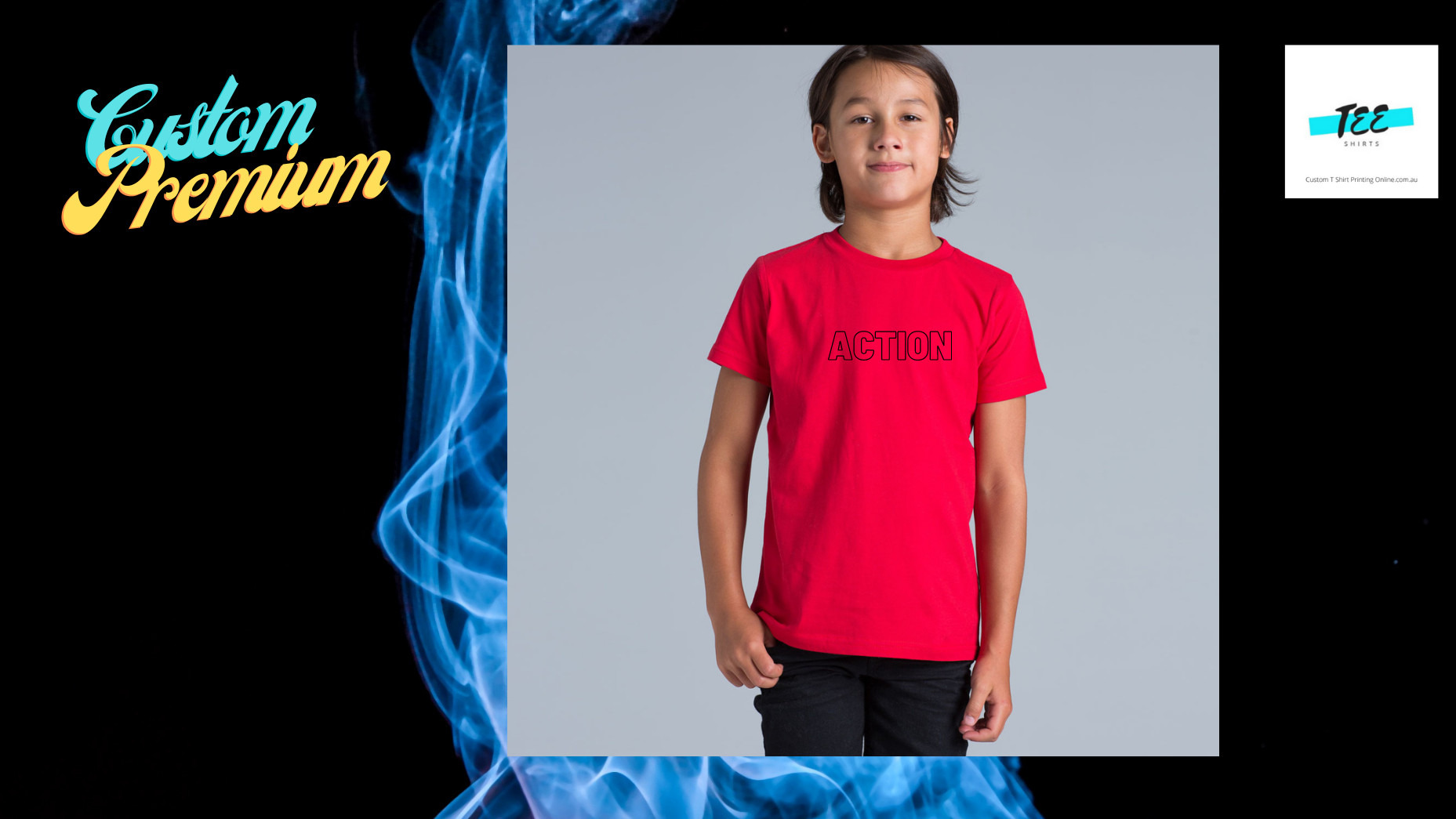 Your little monster just wants to be like the other little monsters - but better, maybe! Don't be confused - they learn it from you!
This Brisbane-based company's new selections include the Youth Premium Tee from AS Colour and the Gildan Youth Unisex T-Shirt. Sizes range from 2-16 and Small to XL, respectively. As with all of the firm's apparel, you can choose the style and colour by uploading your designs directly onto your selected tees.
You can learn more at https://customtshirtprintingonline.com.au/page/shop/youth-kids-tee-shirts
Custom T Shirt Printing Online offers the possibility of urgent orders for the Gildan selections, but only a 14-day turnaround will give you access to all the available colours. Urgent orders allow for requests to be made by 1 pm for a pick-up time of 4:30 pm.
Clients often buy these tees as birthday shirts for 5th to 12th birthday parties. Other events might be church choirs, camps, display of artwork for projects, and getting soccer or football team names on the shirt's back.
Custom T Shirt Printing Online also offers Youth Crew sweatshirts, infant tees, and organic baby bibs from a range of leading brands. Moreover, the company can print for any occasion and bulk orders - over 20 shirts - will receive special pricing.
You can upload your chosen image and/or text onto the clothing of your choice using the company's online designer - which makes the entire buying process a simple 3-step operation. The firm's web-to-print tool also lets you choose from pre-made templates and designs.
Monday through Friday, same-day dispatch is feasible on most orders, while standard printing can take up to two weeks.
One customer commented: "This place is great: the website was clear and easy to use, Claude and his team were friendly and thorough with following up my order, and the product was perfect. I'll be coming back again next time I need printed shirts."
This firm has a near-5.0 Google rating for a reason: they're super-friendly and will take the extra time needed to make sure you're satisfied.
You can call 0422-442-029 or go https://customtshirtprintingonline.com.au/page/shop/youth-kids-tee-shirts and pick out your choices and place orders within minutes if you want to!