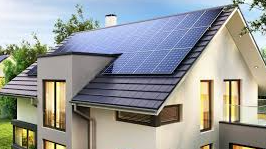 FIREWORKS Communications unveils SolarFire Media for Solar, Green and ESG Companies
In January, 2023, FIREWORKS Communications launched a content development and media distribution program to change the strategy and execution of gaining media coverage. Offered initially to Solar, Green and ESG companies, the innovative program expedites the process for your company to make announcements and gain visibility on major news sites.
SolarFire media's platform distributes your content to Yahoo! Finance, Medium, MarketWatch, Google News, Bloomberg.com and potentially to Nasdaq and the Associated Press. Depending on the relevance of the news story, you can expect 6 placements on news sites serving 10 million or more visitors per month.
The team at SolarFire media has distributed hundreds and hundreds of articles on premium news and major blog, podcast and video sites. They utilize unique strategies and tools to make the process of gaining media coverage both cost-effective and seamless for FIREWORKS clients.
Although the SolarFire media service can benefit any client, Cynthia Baker of FIREWORKS Communications wants to focus on serving solar, green and ESG clients starting in 2023 and provides a special discounted price to them since "their success is our success" when climate change is reduced.
"Solar and green companies need to educate their public on what they can accomplish and how they can reduce climate change," states Baker. "Often their products and services are complex and require more explanation. Repeated article placements on major sites give the company the time needed to discuss the industry issues they are addressing. With this background, the company can then share their expertise and build brand authority."
With complimentary consultations on strategy and the applications of the SolarFire media service, the FIREWORKS Communications team will support green tech companies with a marketing edge over competitors in 2023. FIREWORKS is providing personalized support and special, discounted pricing for your green technology company to set a 2023 marketing plan that can be accomplished without slowing down the in-house team.
Unlike most competitors, FIREWORKS can assist you with your marketing strategy, content development, repurposing of content for different mediums and publishing it through SolarFire media's distribution network. The quality and quantity of informational content published naturally builds brand awareness, traffic, and Google rankings as well as visibility online and brand credibility.
As an example, solar solutions do not consist of simply solar panels, but include storage batteries, maintenance programs and even back-to-the-grid solutions. The benefits and requirements for tax breaks also differ from state-to-state. You can get a head start on the sales process by educating the public on these products and services so they are informed consumers ready to make a decision. Also, by building a marketing plan for utilizing major and long-tail keyword strategies on each service or product, you will gain stronger and stronger Google rankings over time. "Your brand isn't what you say it is, it's what Google says it is." commented American Journalist, Chris Anderson. The FIREWORKS Communications team understands that reality and uses the SolarFire media tools and strategies to get your content in front of millions of news site visitors and gain the best rankings on Google in the process.
About FIREWORKS Communications
The FIREWORKS Communications team focuses on developing brand authority for Solar, Green and ESG companies. They work to gain a marketing edge so these companies can make a difference in combating climate change and helping the Earth. The FIREWORKS Communications' team uses proprietary strategies and tools to manage content development & media distribution across Yahoo! Finance, Medium, MarketWatch, Google News, Bloomberg.com, Nasdaq, and the Associated Press. The firm's SolarFire media service is intended to set brands on fire!
For more information, visit: FIREWORKS Communications.com and SolarFiremedia.com
Reach Cynthia Baker on LinkedIn at: https://www.linkedin.com/in/cynthiabaker/