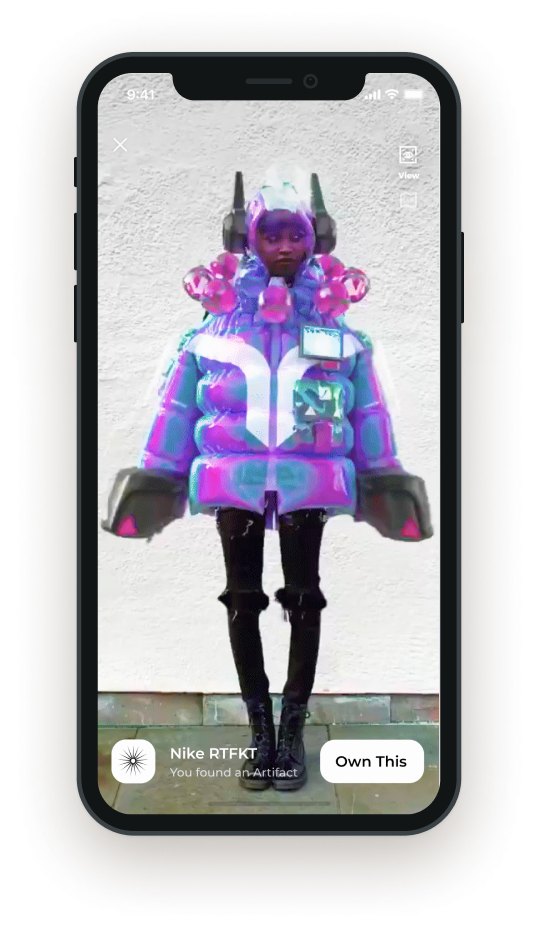 Make the world your playground with location-based AR powered by the blockchain.
The platform's mobile application leverages immersive technology to help creators and entrepreneurs turn real-world exploration into digital marketing campaigns. Take full advantage of virtual real estate to introduce your products, create interactive games, and promote content for fun and revenue.
Go to http://instantworlds.xyz for more information.
The app seeks to help you explore more innovative strategies to reduce advertising and development costs while expanding overall global visibility.
"We aim to gamify the discovery of events, NFTs, and branded product offerings to open additional revenue streams for entrepreneurs," said a company representative. "This means accessing a new dimension in competitive commerce that secures and rewards audience loyalty while still promoting fun in the real world."
Eyeing the success of AR experiences like Pokemon Go, many brands have sought to capitalize on the emerging technology to promote their businesses. As recently as 2021, reports have shown that over 70% of consumers welcome such methods as a more engaging alternative to traditional advertising.
Observing a lack of clear leadership in this regard, H3M leverages location-based AR technology to push promotional campaigns past the limitations of storefronts and websites.
In practice, its mobile app utilizes GPS mapping and tracking to create a virtual layer on top of real-world locations. This allows for the incorporation of games, soundscapes, and other 3D content, including NFTs, for purposes of customer interaction.
Focusing on control and customization, the platform gives you the opportunity to both create and upload assets such as soundtracks and environments to build unique experiences.
From there, the app opens avenues for the purchase of virtual land within the platform, giving you further monetization options to sell, rent, or lease your creations to others.
Seeking to provide actionable data to measure and guide conversion, the platform will also allow you the benefit of monitoring activities via optimized KPI targeting.
H3M continues to push the boundaries of AR as a viable means to enhance brand awareness and customer engagement on an international level.
H3M will revolutionize the way you interact with your customers in the digital age.
Go to http://instantworlds.xyz to see the future of your business.