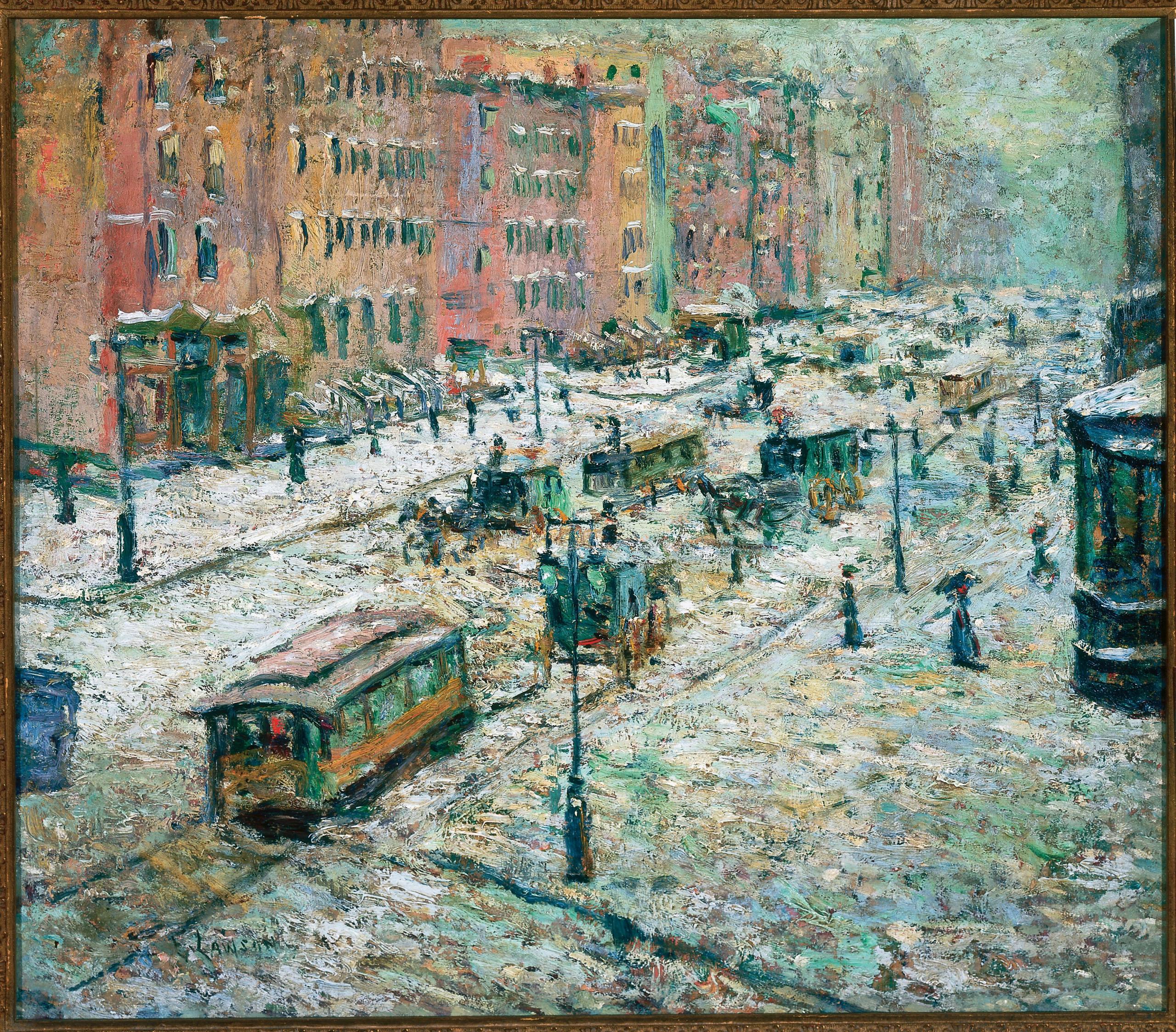 With so many options available, choosing a hotel in NYC is no easy task. If you want to stay in a vibrant district, close to the hottest restaurants, art galleries, and music venues, the Lower East Side is the perfect choice. If you want to immerse yourself in Manhattan's history, stay at the Blue Moon Hotel. It's located in a tenement building – the second oldest on Orchard street, after the Tenement Museum – and its stunning architecture and decor serve as a reminder of the district's immigrant history.
Following the hotel's recent refurbishment, you can enjoy luxury modern amenities combined with a unique ambiance created by historic artifacts and design elements.
Don't go for the boring cookie-cutter rooms in large hotel chains! If you're interested in art and history, you'll love the vintage-themed rooms at the Blue Moon Hotel. The interior features wood moldings, doors, light fixtures, fireplace mantels, mosaics, and other décor elements from the original tenement building. How cool is that?!
Go to http://www.bluemoon-nyc.com to find out more.
Originally a poor, working-class neighborhood populated with thousands of European immigrants, in the past years the Lower East Side has become one of the most vibrant areas of Manhattan, with its trendy restaurants, contemporary art galleries, and high-end boutiques attracting tourists from all over the world.
The Blue Moon Hotel is located in a renovated tenement building in the heart of the historical district. It was built in 1879 by renowned architect Julius Boekel, and closed from the 1930s until 2001, when artist Randy Settebrino started his award-winning restoration project. The artifacts and fixtures found in the building were salvaged and integrated into its interior and exterior design. They'll make you feel as if you're stepping back in time.
Each of the hotel's 22 rooms, which range from 311 square feet to 800 square feet, was designed with convenience in mind. Every room features a fully-equipped kitchenette, coffee maker, mini fridge, iron, full-size bath, large-screen TV, and free wi-fi access. Most of the rooms also have a terrace with a city view. The larger rooms, such as the Quintessential King and Luxury Family Suite, also have a sitting area.
"A beautiful boutique hotel with a great history the very talented owner will be happy to share," said a satisfied visitor. "Everyone was charming, welcoming and full of attention and good tips. The room was big, modern and very comfortable. The wifi worked great and I truly recommend the neighborhood – full of life, close to the subway, and lots of great places to eat."
If you want your stay in NYC to be truly memorable, stay at the Blue Moon Hotel.
Go to http://www.bluemoon-nyc.com to book your room today!