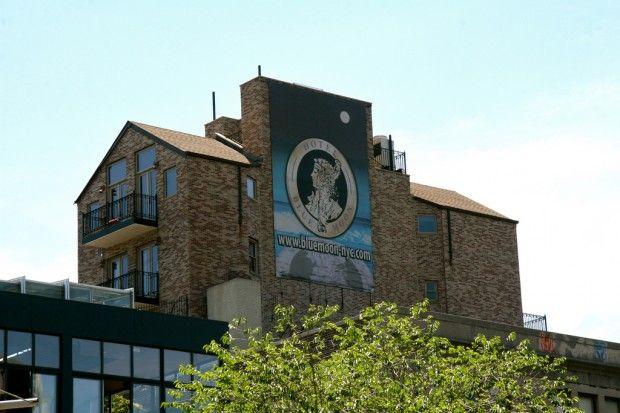 If you're looking for the best vacation destination in New York, this award-winning historic hotel will transport you back in time and bring the city's rich and colorful history alive for you!
The restored tenement building is both a living, breathing historical experience, and a luxury boutique hotel rolled into one!
The museum-like hotel is the perfect way to immerse yourself in the city's culture and enjoy luxurious modern amenities too!
Located within walking distance of major tourist attractions and hotspots, the historic hotel is the perfect destination for those attending labor-day celebrations or looking for a fall city break!
Check it all out at https://www.bluemoon-nyc.com
Take your pick from pied-a-terre, deluxe king and queen, quintessential, and luxury junior suites with balcony options! The rooms have been designed around original architectural features from the building's 1879 construction combined with the best modern facilities.
Restored and designed by owner and artist Randy Settenbrino, the hotel houses salvaged 19th-century fixtures and artifacts that have been preserved as décor or repurposed. These include original wood moldings turned into photo frames, wrought iron window balconies, and recomposed mosaics.
Themed collages designed by Settenbrino line the Blue Moon Hotel's walls. Underlaid with salvaged Green Stamps from the Depression era, the compositions display collections of historical newspaper clippings and personal effects.
Room highlights include the Quintessential King with Balcony and Queen sofa beds. Featuring a self-contained terrace with panoramic views across New York, it includes a flat-screen TV, a kitchenette with a refrigerator and stovetop, kitchen supplies, a Keurig coffee maker, and a large bathroom with a hydro massage tub. Room décor includes vintage photography by Rebecca Lepkoff whose famous black and white images depict daily life in 1930s New York.
The hotel is within walking distance of South Street Seaport, Chinatown, Little Italy, Nolita, Soho, the East Village, and NYC's famous bridges – Brooklyn, Manhattan, and Williamsburg. Its facilities include baggage storage, heating, air conditioning, housekeeping by request, non-smoking rooms, internet, wheelchair access, and more. 24-hour check-in is available and a Kosher Grab and Go breakfast is included with all reservations.
You can even get a 10% discount for bookings made 2 weeks in advance and 2 tickets to the Tenement Museum when you stay for 5 days or more!
The 22-bedroom Blue Moon Hotel was restored and transformed by Randy Settenbrino over the course of 5 years. The award-winning building has been featured in multiple news publications and received accolades in the National Geographic Traveller, New York Magazine Critic's Pick, Citi Search Best Boutique Hotel, Rizzoli's Best 100 Little Hotels, and more.
A satisfied guest said: "In a world that is becoming more and more homogenized, we need more Blue Moon Hotel experiences. Not only is it unique, but we are allowed to step back in time, to touch and breathe in an experience of lives lived and lost, to imagine NYC in another state altogether and through imagination become part of that experience."
The Blue Moon Hotel (646-787-5503) is the perfect venue for a trip to the past that you won't forget!
To find your perfect room, visit https://www.bluemoon-nyc.com