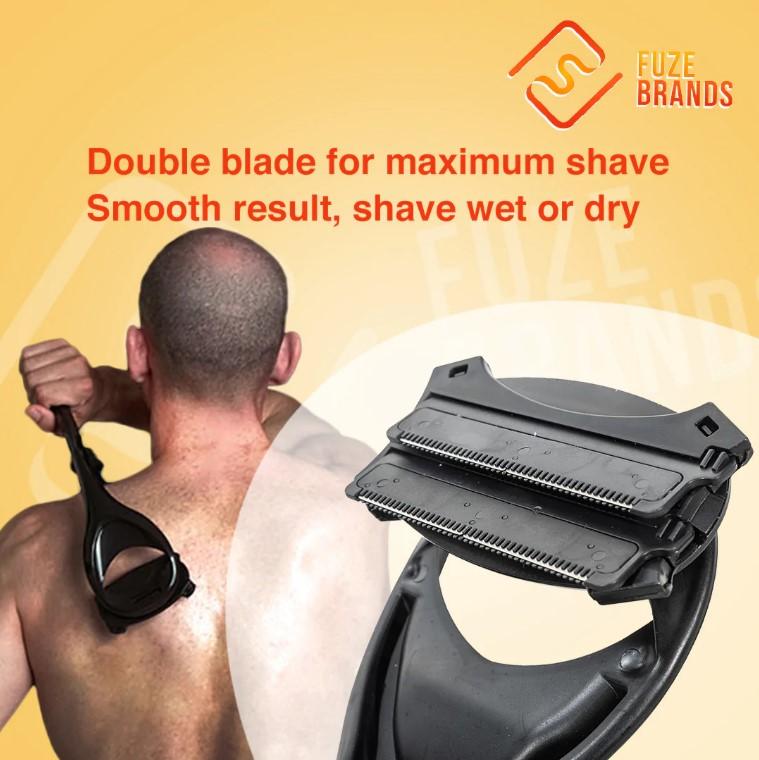 Are you tired of having a hairy back and looking like a '90s wrestler? The body and back shaver from Fuze Brands is designed to help you get rid of all that unwanted hair quickly and easily, without the need for assistance.
It can give you the confidence to show off your back without worrying about any unwanted hair. Whether you're hitting the beach or just want to feel more comfortable in your own skin, this shaver is the perfect tool for the job!
Get all the details at: https://fuzebrands.com/collections/health-beauty/products/back-body-shaver-3-0
Several upgrade packs are also available, with a Grooming Kit including a travel bag and blade refills, and the Professional Kit, which includes a nose hair trimmer.
With a Harvard study showing that around 25% of men have back hair, Fuze Brands sought to create a solution that could be used to achieve a close shave while protecting the skin.
The body and back shaver is equipped with four sharp stainless steel blades that provide a clean and smooth shave, and Fuze Brands explains that only one swipe is needed. The blades are also replaceable, making it easy for you to maintain the shaver's sharpness and longevity.
You can adjust the handle to suit your height and reach all parts of your back, shoulders, and waist. Fuze Brands says it's a versatile tool with a comfortable and secure grip, allowing you to shave without the risk of the shaver slipping out of your hands.
The product comes with a cleaning brush that helps you to maintain hygiene after each use, keeping the shaver free of debris and bacteria and reducing the risk of infection or skin irritation. Fuze Brands explains that this is important if you have sensitive skin or are prone to acne breakouts.
The curved design of the shaver contours to the shape of your back, providing a safe and comfortable shaving experience, which minimizes the risk of accidental cuts or nicks.
A spokesperson for the company states: "We're your number one source for all the things you may be looking for, and those odd few that you may not, but you've just got to have. We focus on dependability, customer service, and uniqueness."
Do you want to look and feel good the next time you hit the pool? This is the shaver you're after!
Check out https://fuzebrands.com/ for any extra info you need!