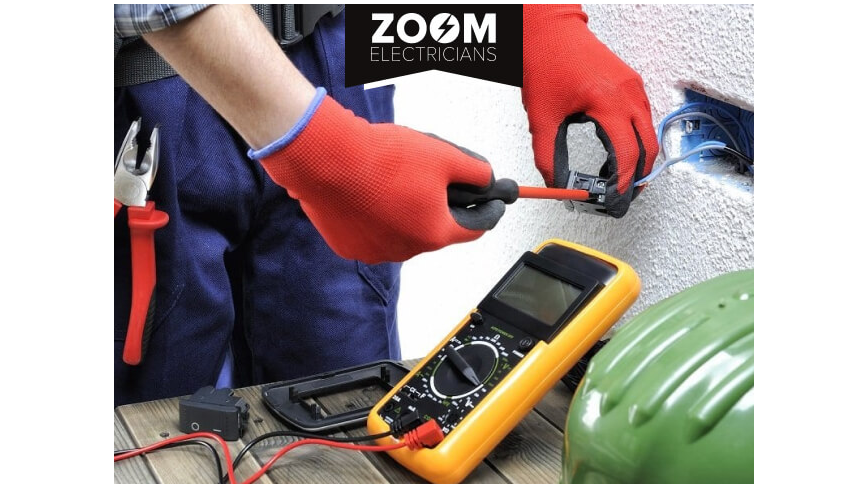 You turn on the AC to fight the cool breeze outside, but your entire house blacks out for a few seconds. That's a classic sign of electrical panel trouble. Luckily, Zoom Electricians can fix this problem for good.
The company will ensure that your home's electrical supply is effectively managed. By repairing your panel or replacing it with a new one, you will protect your appliances from damage caused by blackouts and prevent electrical fires.
Learn more by visiting https://zoomelectricians.com/electrical-panel-installation
If your circuit breaker regularly trips out, you should consider contacting Zoom Electricians! Other warning signs of electrical panel trouble include popping noises, frayed wires, and exceedingly hot breakers, which signal the need for a replacement or repair by an experienced specialist.
National power usage in 2021 alone totaled 3.93 trillion kWh - 13 times more compared to the 1950s. This sharp increase is caused primarily by the proliferation of electrical appliances, including heavy power users like HVAC systems.
While you keep adding appliances to your home, you may have neglected to update your electrical box. This results in periodic power outages when the panel overloads - an issue that can cause a multitude of bigger problems.
Zoom Electricians can add more circuit breakers to increase the power load your home can handle. Likewise, it can rewire your panel to redistribute power usage, which stops tripped breakers. If needed, the team can also relocate your electrical box to a less humid area to enhance safety.
The team offers an emergency repair service and charges no extra fees on weekends and holidays.
If you are looking to repair your panel or upgrade to a box that complies with the latest power efficiency requirements, you can book a service session online with Zoom Electricians for greater convenience.
About Zoom Electricians
Zoom Electricians is a leading contractor that prioritizes safety, security, and customer satisfaction. In addition to electrical panels, the company can also repair and replace fire alarms, lighting systems, power outlets, and electric vehicle chargers. It serves the entirety of Los Angeles County and nearby areas, including the neighborhoods of Beverly Hills, Santa Monica, North Hollywood, San Clemente, and Thousand Oaks.
A satisfied client says, "Thanks to your electrician for accomplishing the job excellently! I was delighted when Zoom Electricians sent one of its fully trained and licensed technicians to help me with a circuit breaker that keeps tripping. The service was fast and complete. I will definitely hire this team again."
Get the peace of mind you deserve by having your electrical panel repaired or updated. With its fast and affordable service, Zoom Electricians is the best contractor for the job!
Go to https://zoomelectricians.com/electrical-panel-installation for full details.