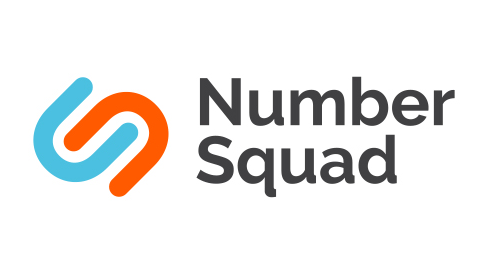 When you're an entrepreneur or small business owner, the last thing you want to be doing is getting lost in the tax numbers. Let the experts at NumberSquad handle that for you while you take your business to the next level!
The service includes full bookkeeping, payroll services, and tax management for clients across sectors. By outsourcing time-consuming elements of your financial workflows, you can focus more attention on growth.
Get all the details at: https://numbersquad.com/taxes
Best of all, sign-up is available through the NumberSquad website or through DocuPort, a secure app designed to streamline the tax management service further.
Paperwork can be photographed and uploaded either by smartphone, computer, or email. Once the upload has been completed, the rest of the tax preparation and filing process is managed by the NumberSquad team. This involves the tax professionals uploading any amended documents, with secure file exchange to protect data and maintain privacy.
Services are tailored for entrepreneurs and self-employed professionals, allowing you to eliminate personal tax filing from your workflow to focus more time and attention on core business tasks. In addition to annual tax filing, the firm also manages sales tax, business license renewal, and tangible property returns.
Outsourced payroll management includes paycheck processing, direct deposits, and payroll reports for small and growing teams. As a complete payroll solution, the team provides federal and state tax services, direct deposit options, and more. Everything is managed through an online portal and you can contact a personal team directly through the system.
The professional team can also offer guidance on the entire tax filing process. This covers how the system is navigated now, and how it is likely to change in the future. Expert tips and workflows can be used to create a strong business plan. If you're a new business owner, you can also get full support in registering your company and applying through all the required agencies.
A spokesperson for the company states: "You focus on your dream, and we'll take care of your bookkeeping, taxes, and payroll. We take care of every aspect of your monthly small business bookkeeping. You can get accurate financial statements every month, with small business accounting and tax services built for your business."
Don't let the numbers get in the way of managing your business effectively. Speak to this specialist team today!
Check out https://numbersquad.com/taxes for any extra info you need!