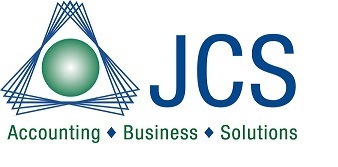 QuickBooks Online is the all-in-one solution for managing your business finances and streamlining your operations. And with expert support and training from Accounting Business Solutions by JCS, it's never been easier to get started!
The service will address the common pain points that you face when seeking to upgrade your accounting solutions. It encompasses expert training and guidance on the key features of the program and underscores how you can resolve daily, monthly, and quarterly challenges.
Get all the details at: https://accountingbusinesssolutionsusa.com/quickbooks-consultant
Accounting Business Solutions helps you to increase efficiency and productivity. QuickBooks Online offers several additional layers of functionality over the standard QuickBooks option, and these are all addressed through in-depth consultations and support.
QuickBooks Online can be accessed from any device with an internet connection. This enables you to manage your business finances from your laptop, smartphone, or tablet, regardless of your location. The additional versatility can be useful if you have multiple locations or employees who work remotely.
The training and support service covers all the automation options afforded by the software, which reduces many of the repetitive tasks involved in accounting, such as invoicing and payment reminders. This minimizes the risk of human errors, freeing up time for you to focus on revenue-driving tasks.
QuickBooks Online also integrates with a range of other business apps, such as payment processors and point-of-sale systems. This allows you to streamline your financial processes and manage your business data in one place.
Accounting Business Solutions has years of experience in the field and helps you to maximize the features of your accounting software. QuickBooks has a wide range of features that are often underutilized, and QuickBooks Online adds more elements to discover. The team works with you to implement the software in the most effective way and help you to achieve your growth goals.
Through the company website, you can try the solution to see how it aligns with your business workflow. Consultations are also available with JCS QuickBooks ProAdvisors, who can guide you on how to use the tool going forward.
A spokesperson states: "With QuickBooks Online - supported by Accounting Business Solutions by JCS - small businesses are assured a range of features per each plan that accommodate their specific needs, address their particular issues, and meet their individualized demands - while staying within their budget."
Are you ready to make this the year you overcome accounting hurdles and take your business to the next level? Get in touch today!
Check out https://accountingbusinesssolutionsusa.com/quickbooks-reseller for all the QuickBooks Online tips you need!