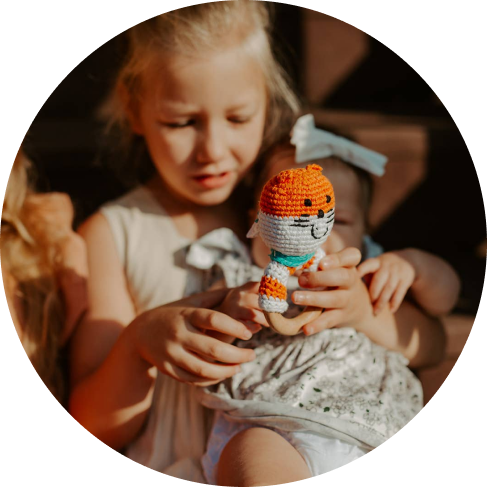 Finger painting allows kids to express themselves creatively and explore their own interests and ideas. They can use different colors and techniques to create their own unique paintings, which helps to develop their fine motor skills and hand-eye coordination.
Doviast offers a vibrant finger painting set on its online store, with 'blueberry blue', 'watermelon red', 'green cabbage', and 'orange orange' all made from food-safe and non-GMO ingredients. Each pot is designed to provide a natural play experience, and the colors can be mixed together to create new shades.
Get all the details at: https://doviast.com
Suitable for ages three and up, the set is made in the USA and assists in the early years of development of children. Painting has been shown to help children develop their fine motor skills, and the experience encourages creative exploration.
The finger painting collection is suitable both for recreational use and for homeschooling and is designed for younger children who have not yet mastered brush control. You can join in with the experience to encourage learning and bond through creative play.
The finger painting kit is a safe activity for playing with different colors, techniques, and styles. The tactile nature of the experience can be especially helpful for children with sensory processing issues, as it allows them to engage with the materials in a hands-on way.
Finger painting can also help your little ones to develop their language and communication skills. As they create their paintings, your kids may talk about what they are doing, what they are trying to express, and what their paintings mean to them. This can help to improve their vocabulary and encourage them to express their thoughts and feelings more effectively.
The eco kids company originated as a specialist in natural art supplies. It is a woman-owned business focused on encouraging natural play and activities that reduce dependency on screen time. Doviast sources products from here in addition to a variety of other companies, with options ranging from toys to accessories and gadgets.
A spokesperson states: "We're a company with a customer-obsessed culture and try to meet and exceed your expectations every time you shop in our store. Your opinion is our biggest drive for improvement. Feel like a true insider with our exclusive offers and closed promotions."
If you want to buy a great gift this Christmas that gets your kids away from the TV, you're in the right place!
Check out https://doviast.com for any extra info you need!