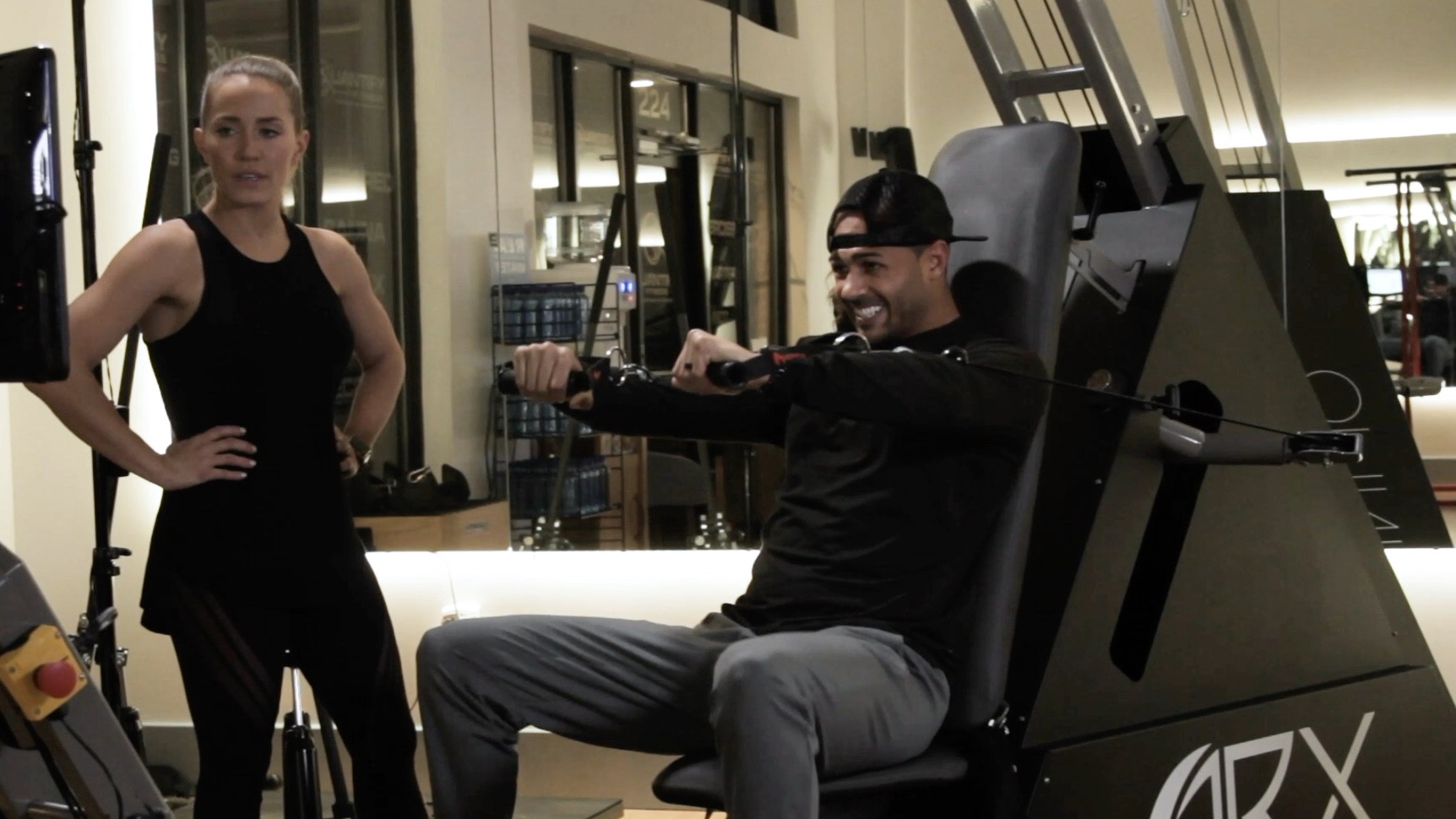 If you're the type that works out every day, pounding the pavement, lighting it up on the treadmill, and devoting every ounce of your energy to your cardio, you want to see the results.
In fact, you deserve to see the results.
What can happen though, which is counterintuitive and yet a biological fact, is your body can get used to your diet, and your intense workouts, and just... stop improving.
Is this fair? Absolutely not. Is there a fix? You bet.
This is where the trainers at Quantify Fitness come in.
Their training program, recently featured on the news, helps physically fit individuals like you, whose conventional workout routines stopped working, obtain the results you seek.
Quantify Fitness has pioneered an effective 10-minute workout program that uses technology-based, science-backed strength training and high-impact exertions that challenge your body in ways that yield the health and fitness improvements you're after.
See what all the fuss is about at https://quantifyfitness.com/testimonials
Research reveals training too much and/or too hard causes the body to plateau. Quantify Fitness both agrees, yet disagrees. They've been helping their clients achieve the improvements they want by spending less time, not more, working out.
Is this some kind of callous joke? Sorcery from an alternative universe? It's tempting to wonder.
Actually, it's just science.
Quantify fitness uses a specific "Fitness Formula" that tricks the body into delivering the benefits of an extended workout after just a few minutes on one exercise machine.
The Fitness Formula is a combination of data-driven workouts that include ARX (adaptive resistance exercise); the CAROL stationary bike which offers the benefits of a 45-minute jog in eight minutes of training; the Vasper system that combines compression, liquid cooling, and interval training for the benefits of a 2-hour workout in 21 minutes; and a soothing 30-minute Sunlighten Full Spectrum Infrared Sauna that burns calories as the body works to cool itself.
This workout method was taken on by one of Quantify Fitness's trainers named Amie. Amie is 47 years old, in excellent shape, had an impressive 28% body fat, 100lbs of muscle, and 5lbs of bone at the beginning of her program, and showed all kinds of improvements at the end.
Upon the conclusion of her new training program, Amie's body fat had dropped to 20%, she'd added 16 pounds of muscle - great for metabolism - and she'd gained 1lb of bone. And despite being 47 years old her metabolic age remained at 32, the same as it was three years ago when she'd last measured it.
One of the best things you can do to optimize your level of fitness without risking diminishing returns is to seek out a custom-tailored strength training regimen. The workouts offered at Quantify Fitness leverage this fact, with a little extra boost from their innovative technologies.
A Quantify Fitness client says, "The trainers at this gym helped me get my cardio up to a level I haven't had in years, if ever. I do Vasper twice a week and ARX once. After not running for a year, I did a charity 5k last week and completed it 5 minutes faster than what I clocked at last year's event."
Quantify Fitness gives you the efficient, technology-backed exercise plan you can count on to override frustrating plateaus so you can reach your fitness goals with minimal gym time investment.
Are you ready for the results hours of exercise couldn't produce? Learn more at https://quantifyfitness.com/im-already-in-great-shape-so-why-would-i-quantify