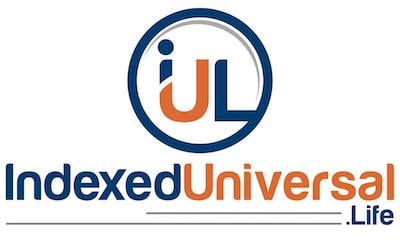 I had a client come in for life insurance many years ago, on a particularly busy day, wanting to get signed up for a policy immediately.
I asked the gentleman how old he was, and he told me 102.
A bit shocked, I asked him to come back tomorrow, but he said that was no good, it was his father's birthday.
I asked him how old his father was, and without blinking an eye, he said, "139 tomorrow."
"Can you come back next week then sir?" I asked the fellow, but he replied, "that's no good either; my grandfather is getting married."
So of course, I asked the age of his grandfather, and he replied 164!
"And he wants to get married at that age?" I asked.
The man replied, "He doesn't want to, but his parents are forcing him."
While obviously living to the age of 164 is unlikely outside of a joke, it does highlight a problem with the majority of life insurance plans - the average life expectancy is growing, and it's becoming just as important to supplement our retirement funds as it is to have life insurance.
Traditional life insurance is something most people understand. You pay premiums throughout your life, and in return, your family receives funds to cover the expenses and help them maintain their lifestyle after you pass. A new guide from Indexed Universal Life (IUL) explains the differences in different types of life insurance and how IUL insurance can be used as an investment for retirement.
The new guide explains that this type of insurance allows you to have a portion of your premiums used as a tax-deferred investment, which you can access later in life with little to no fees. There are many policies available, and Indexed Universal Life's goal is to educate you about your options and help you find a package that suits your lifestyle.
While it is common for investors to diversify their portfolios, an IUL allows you to diversify your tax options as well. Since future tax rates and laws are unknown, investments with different tax options offer a variety of sources that you can draw money from, based on what will give you the most favorable tax advantage. To see comparisons of IUL vs Whole Life insurance or Roth IRAs and 401(k)s.
Indexed Universal Life also offers a complimentary report on important questions to ask your financial advisor before choosing any life insurance policy. You can find the free report on their website and a tool that helps to locate the highest-rated IUL experts you can talk to in your area.
Investing through an insurance policy has several benefits, including protection from market volatility. When the markets decline, some packages offer a minimum return rate, while others temporarily stop paying interest. You can also direct your premiums into multiple index options to diversify your savings further.
Another benefit explained in the guide is making unlimited contributions, which is not possible with most IRA or employer-sponsored plans. Individuals who have already contributed the maximum to other types of retirement savings can still contribute unlimited amounts to an IUL, with the growth being tax-deferred. The best IUL companies also offer products with significant growth potential.
A recent website visitor comment said, "You guys are amazing. I didn't know anything about IULs before coming to your site. Not only did I find the information I needed, but I was able to talk with my insurance provider a lot more clearly because of what I learned."
The best life insurance should do more than help your family after you're gone - it should help you while you're still here. Get unbiased information from the experts before making your decision, visit Indexed Universal Life to learn how to find the best policy, or get in touch with a local expert.
Visit https://indexeduniversal.life for more information about your Indexed Universal Life insurance options.