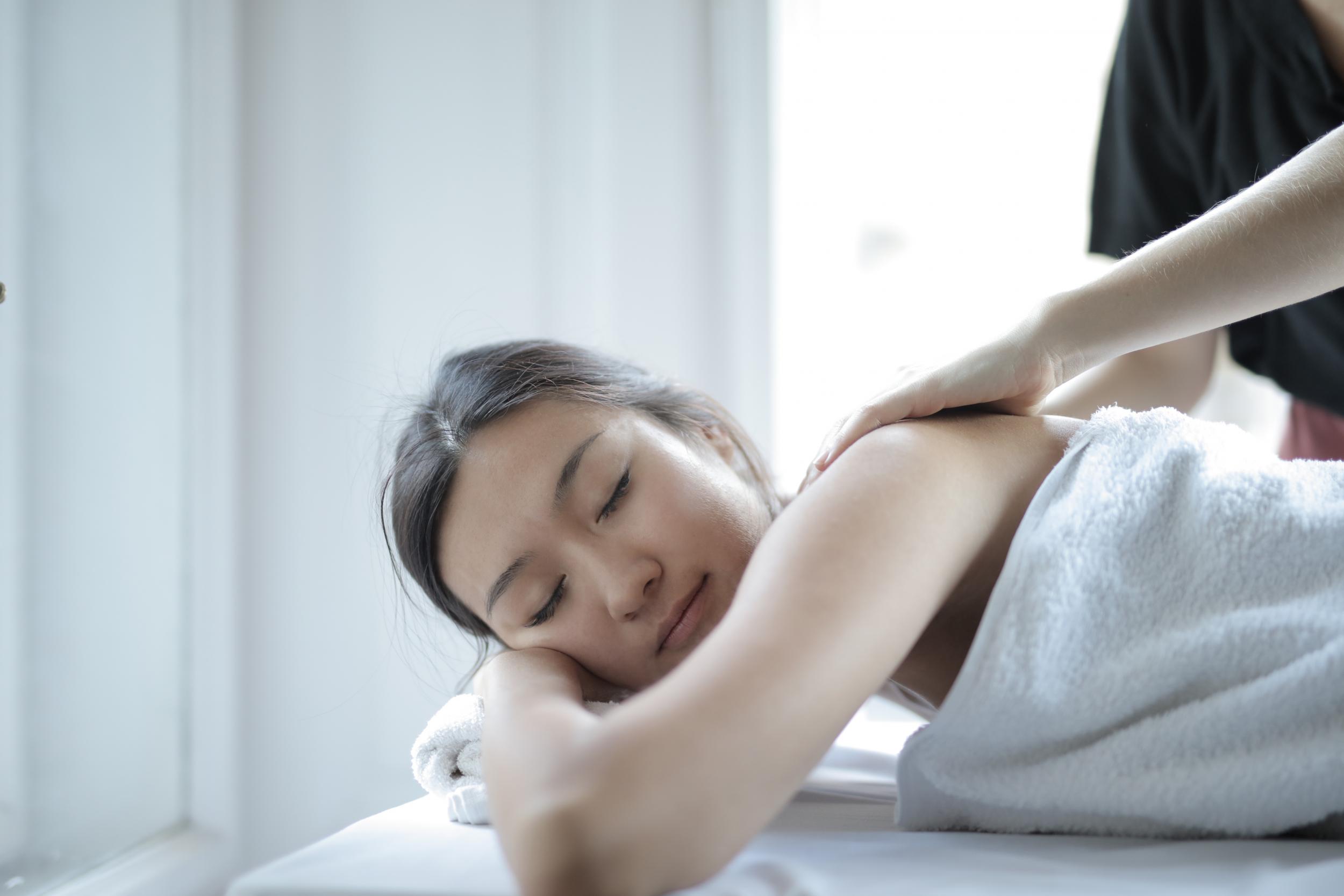 Nothing beats the winter blues like a hot stone massage. Feel the warmth seeping into your body as a trained and skilled massage therapist helps to relieve the deep aches and pains you've been building up all year.
Properly performed hot stone massages are known for relaxing soft tissues and easing tense muscles. The hot stone relaxation services from Evolution Massage are performed by trained professionals, who specialize in several types of therapeutic massage techniques.
Visit http://www.evolutionmassagecareclinic.ca to book a hot stone massage today, near Saint Albert, AB.
During a hot stone massage, smooth, flat, heated stones will be placed on specific parts of your body, to help reduce muscle tension and pain, while also relaxing and soothing away stress. The stones are usually heated to between 45 and 60 degrees Celsius, which is warm enough to have the heat penetrate your muscles while being cool enough not to burn.
Research has shown that hot stone massages can have a wide range of benefits, aside from reducing stress and increasing relaxation. Several studies have shown that they can help to promote healthy sleep in children as well as adults, and clients are often more alert and positive after they wake. A 2013 study found that hot stone massages can be particularly helpful if you are suffering from rheumatoid arthritis.
The warmth of the stones helps to increase your blood flow, and may also increase your flexibility and range of motion. Hot stone massages are often considered one of the most stress-relieving types of massage, commonly used by individuals wishing to relieve anxiety, insomnia, or muscle pains.
Practitioners at Evolution Massage offer several other types of therapeutic massage, including deep tissue, sports, and couple's massages. They also offer orthopedic, acupressure, and pregnancy massages performed by highly trained massage therapists, both prenatal and postnatal.
If you have recently been in an automobile accident, you can take advantage of their therapeutic massage designed specifically to help with common car crash-caused injuries. Their massage therapists are also trained to do chair massages and cupping.
Evolution Massage is based in the West Edmonton Mall and offers gift cards for every occasion. They offer direct billing for various employee benefit plans and consider the well-being of their clients to be their top priority.
Whether you've got the winter blues, aches and pains, or just too much stress – a hot stone massage is a perfect antidote. Put yourself in the hands of the experts, and experience the benefits of real relaxation.
Visit http://www.evolutionmassagecareclinic.ca to book your appointment or purchase a gift card.