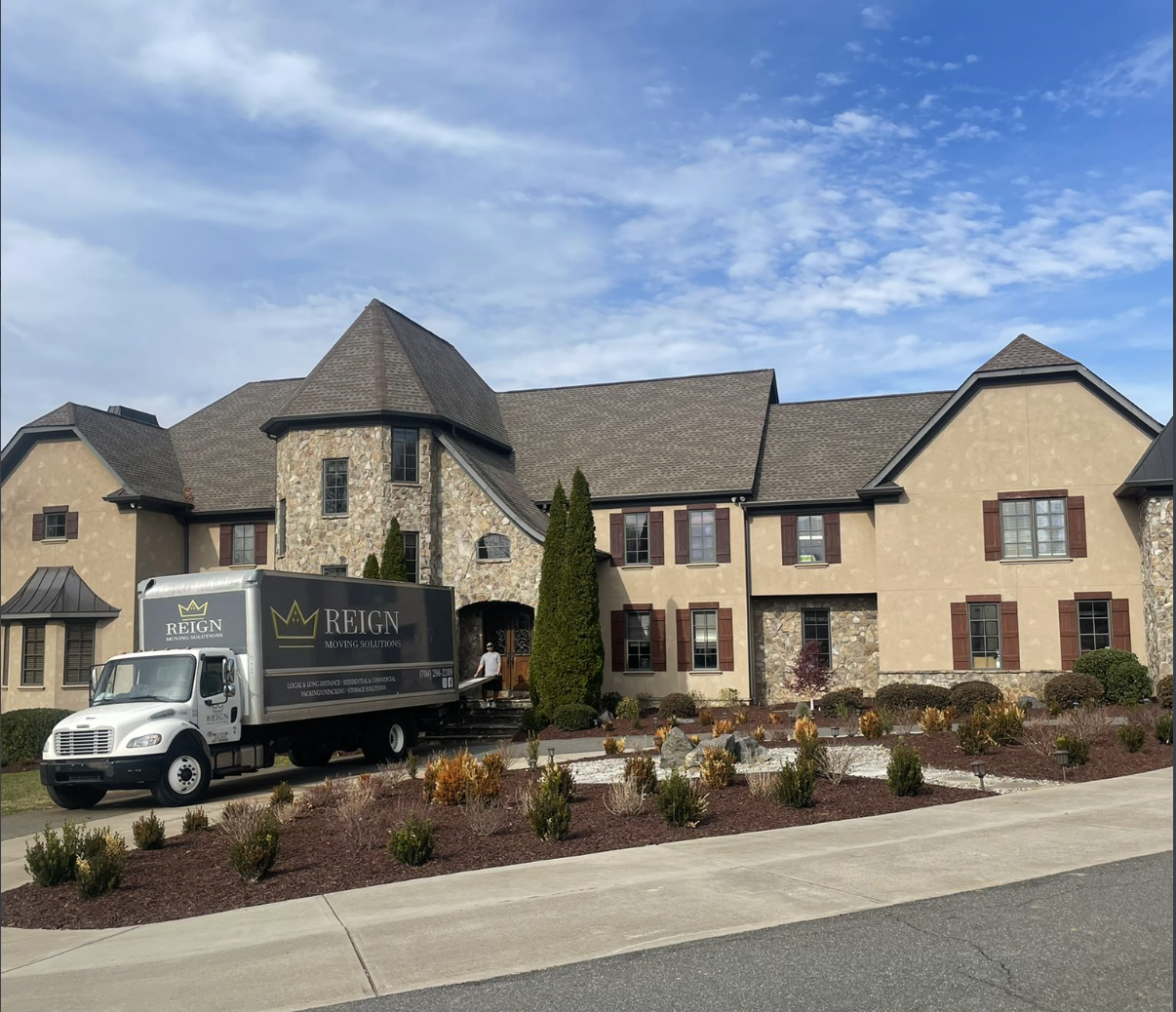 There are few undertakings as massive as relocating to a new home. But here's a secret: you don't have to handle it on your own! Reign Moving Solutions offers fast and affordable service so you can rest easy.
Furthermore, it also offers storage services for your belongings at their newly opened storefront in Fort Mill, SC just across the border just minutes from Ballantyne & Waxhaw. You can expect to receive end-to-end assistance with your move, including packing, transportation, temporary storage, and unpacking of items.
Learn more by visiting https://reignmovingsolutions.com
Through the company's service, you can complete both short-haul and long-haul moves.
Now that working from home has become more common, you may be looking to relocate to a less expensive city. Packing up your house can be quite time-consuming, however — up to 40 hours for a typical three-bedroom house, to be exact.
For this reason, homeowners should hire a professional moving company so they can focus more on settling into their new house. With over 10 years of experience in its industry, Reign Moving Solutions can handle moves of all sizes and complexity.
The moving company will provide all supplies needed for your relocation, including boxes, storage containers, and protective wrapping. Upon arrival at your new home, the crew will unpack and place items in their designated rooms.
If you wish to place possessions in storage, you can rent a unit on a weekly or monthly basis. These units are secure and climate-controlled, so they can safely store sensitive items such as artwork and documents.
To help you get a better idea of your relocation costs, the moving company offers no-obligation quotes.
Reign Moving Solutions understands how stressful relocation can be for both homeowners and entrepreneurs. As such, it strives to be a one-stop shop for clients' moving needs. The independently owned company is headed by Jason Julian, who has extensive experience in the logistics and moving industry.
A satisfied client shared this review: "Reign Moving Solutions provided amazing service for my interstate move. They were very quick with loading and unloading my possessions. The staff are friendly, professional, and accommodating. I would definitely recommend this mover to others."
You deserve a stress-free moving experience. So be sure to hire Reign Moving Solutions when you relocate. Get your free quote today!
Simply visit https://reignmovingsolutions.com for more details.