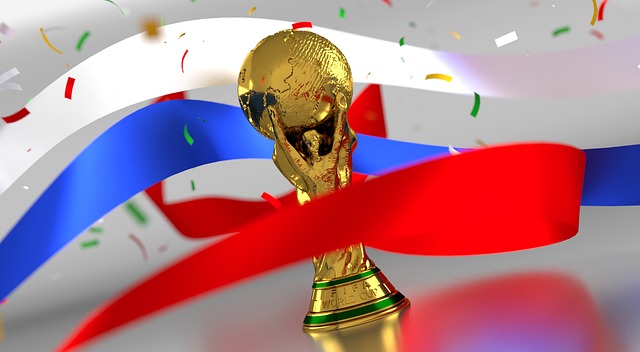 It's a good time to be a football fan, and I don't just mean because it's time for the FIFA World Cup.
Football is changing, in a good way, we're seeing it happen live, and we're even able to take part.
Don't worry, the game itself is staying the same of course – but now fans are able to take part in a way they never have been before.
This will be the first-ever World Cup to host teams with digital fan clubs, and it's going to change everything about how we interact with our favorite teams.
The new digital fan clubs are booming worldwide, and this month has been particularly good for them, as football fever has spread around the globe.
With the start of the 2022 FIFA World Cup in Qatar, Chiliz News has published a new report, announcing new tokens being listed on popular exchanges, including fan tokens for several national football teams.
Visit https://chiliznews.com/chiliz-national-team-fan-tokens-listed-by-exchanges-before-world-cup-including-por-on-bitmart-ita-on-mexc-bitget to see a full breakdown of all the new listings, and details about upcoming changes.
Chiliz is a blockchain ecosystem that is most often associated with sports fan tokens, which are rapidly growing in popularity around the world. The new spree of token listings from Chiliz, described in the new report by Chiliz News, follows a rally in the CHZ token price that's been happening since mid-October, likely caused by the excitement around the FIFA World Cup.
Though not every major sports team has a digital fan club yet, two of the teams that qualified for the FIFA World Cup have launched their own tokens through the Chiliz blockchain, Argentina and Portugal. These tokens are expected to draw a lot of interest throughout the World Cup, but they only represent a tiny portion of the recent new listings, and the dozens of fan tokens you can access for local clubs, as well as national teams.
Over the last few weeks, several national football teams have made it onto popular exchanges, including the Italian national team, which was listed on Bitget, Huobi, MEXC Global, and BitMart. The Portugal national team gained a new listing as well, also on BitMart.
The national teams are joining more than half a dozen football clubs, with the Poloniex exchange now listing CITY, AFC, and PSG fan tokens, and Phemex adding six new football clubs to its own exchange. Bitrue also announced new fan tokens for their exchanges, and BitMart launched a new giveaway to celebrate listing fan tokens for PSG, CITY, and ACM.
While every football club, national team, or other sports association is working on a unique digital fan club design, the majority of teams involved so far have decided to work with Socios, a fan engagement app built specifically for blockchain-based sports fan clubs. The Socios app is also powered by Chiliz, marking the blockchain as a one-stop solution for most major sports teams, and making Chiliz News the number-one resource for updates as they happen.
Experts suggest this could lead to even further growth in the new year, as Chiliz has also recently announced a custom crypto exchange, ChilizX, built specifically for digital sports fan tokens.
It's been a big week for football fans, and it's only going to get more exciting as the World Cup plays out – but the fun doesn't end there. Chiliz is making waves all over the world, and you can join fan clubs for almost any sport, and win unique rewards that never would have been possible before.
What it means to be a sports fan is changing, thanks to Chiliz, and fans are closer to their teams now than ever before.
The only way you could get any closer is by being on the field – and that's seriously frowned upon.
Visit https://chiliznews.com to get all the updates, as they happen.
Disclaimer: The information provided on this page does not constitute investment advice, financial advice, trading advice, or any other sort of advice and it should not be treated as such. This content is the opinion of a third party and this site does not recommend that any specific cryptocurrency should be bought, sold, or held, or that any crypto investment should be made. The Crypto market is high risk, with high-risk and unproven projects. Readers should do their own research and consult a professional financial advisor before making any investment decisions.