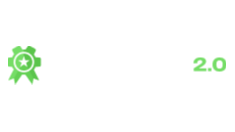 With easy integration to major POS systems, automatic rewards for customers, and advanced features, Rewardsly is the perfect tool to help your business. Stop struggling to keep up with the big brands and level the playing field with Rewardsly!
The team behind the software has added a series of new features to the tool. The goal is to encourage more repeat business for you, with data showing that 62% of consumers spend more with a brand when they have signed up for a loyalty program.
Visit https://muncheye.com/karthik-ramani-rewardsly2 for more info!
The software aims to overcome several of the main challenges that you face when considering a loyalty program. It requires no expensive scanner technology and is fully no-contact.
The majority of small businesses' revenue now comes from repeat customers, according to a study by BIAKelsey. In order to help you survive, many experts believe that the focus should be on making money from current customers via loyalty programs and gift cards.
Studies also show that 84% of consumers say they are more likely to stick with a brand that offers a loyalty program. However, traditional hole punch small business loyalty cards can get lost and damaged, and aren't geared towards the new no-contact, digital shopping environment.
Rewardsly aims to bridge this gap. The company has developed cloud software that creates rewards programs and gift card systems, whether you sell online or offline. This software allows you to run profit-boosting loyalty programs, similar to those offered by major corporations like Starbucks, Dunkin-Donuts, and Target.
The software is designed to integrate easily with major POS systems like Square, Clover, and more. When a customer checks out using Square, for example, Rewardsly rewards points will automatically be added without the need for scanning. The software can auto-build online eCommerce sites in Rewardsly, filled with products that have rewards automatically attached to them.
Rewardsly also features a number of advanced features such as AI rewards follow-ups, which use smart technology to automatically send emails and notifications to loyalty program users when they are most likely to buy. The software also allows you to automatically give loyalty points that go towards rewards for customers that share a viral referral link, which generates new leads automatically while incentivizing old customers to return and shop.
A spokesperson for the company states: "This is the best QR code loyalty program and gift card system for small businesses. Let your subscribers run a loyalty program agency with cutting-edge new features, now for offline or online businesses."
Are you ready to grow your store with the best loyalty card solution in the business? You're in the right place!
Go to https://letsgolook.at/Rewardsly2.0 for all the details you need!