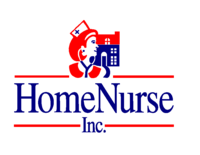 With Home Nurse Inc, the process of applying for the program is a breeze and the services provided are top-notch. From health coaching and guidance to help with daily tasks like housekeeping and meal preparation, the SFC program has got you covered.
The team helps you to get the support and training that allows you to provide for loved ones more effectively. They'll streamline the application process and help you to navigate the challenges you encounter.
Get all the details at: https://www.homenurse.net/structured-family-caregiving
The Structured Family Caregiving program (SFC) in Georgia offers support and financial assistance to families who care for a senior or disabled family member. The program is designed to help you to provide long-term care on your own by giving you compensation and resources to help you better support your loved ones.
Home Nurse Inc helps you navigate the process of applying for the state's healthcare option and provides a range of services to support family caregivers. These services include health coaching and guidance, as well as assistance with tasks such as housekeeping, bathing, meal preparation, and managing appointments and medication.
To be eligible for the SFC program, you must live in the same home as the person you are caring for and must be related to them biologically or through marriage. Spouses and legal guardians are not eligible for the program. Additionally, the person being cared for must be Georgia Medicaid-eligible and must participate in either the CCSP or SOURCE waiver program.
When you sign up, you'll have the opportunity to receive weekly compensation. You can also receive health coaching and guidance from Home Nurse's SFC staff, to help you better understand the needs of your loved ones and provide the best possible care.
The SFC program is designed to provide a wide range of services that help improve the quality of life and safety for seniors and disabled individuals. A spokesperson for the company states: "Are you wondering how to get paid to take care of a family member with a disability? You may be eligible to be a paid caregiver for a family member at home."
If you want to get training and support to help you do your job better, you're in the right place!
Check out https://www.homenurse.net for any extra info you need!