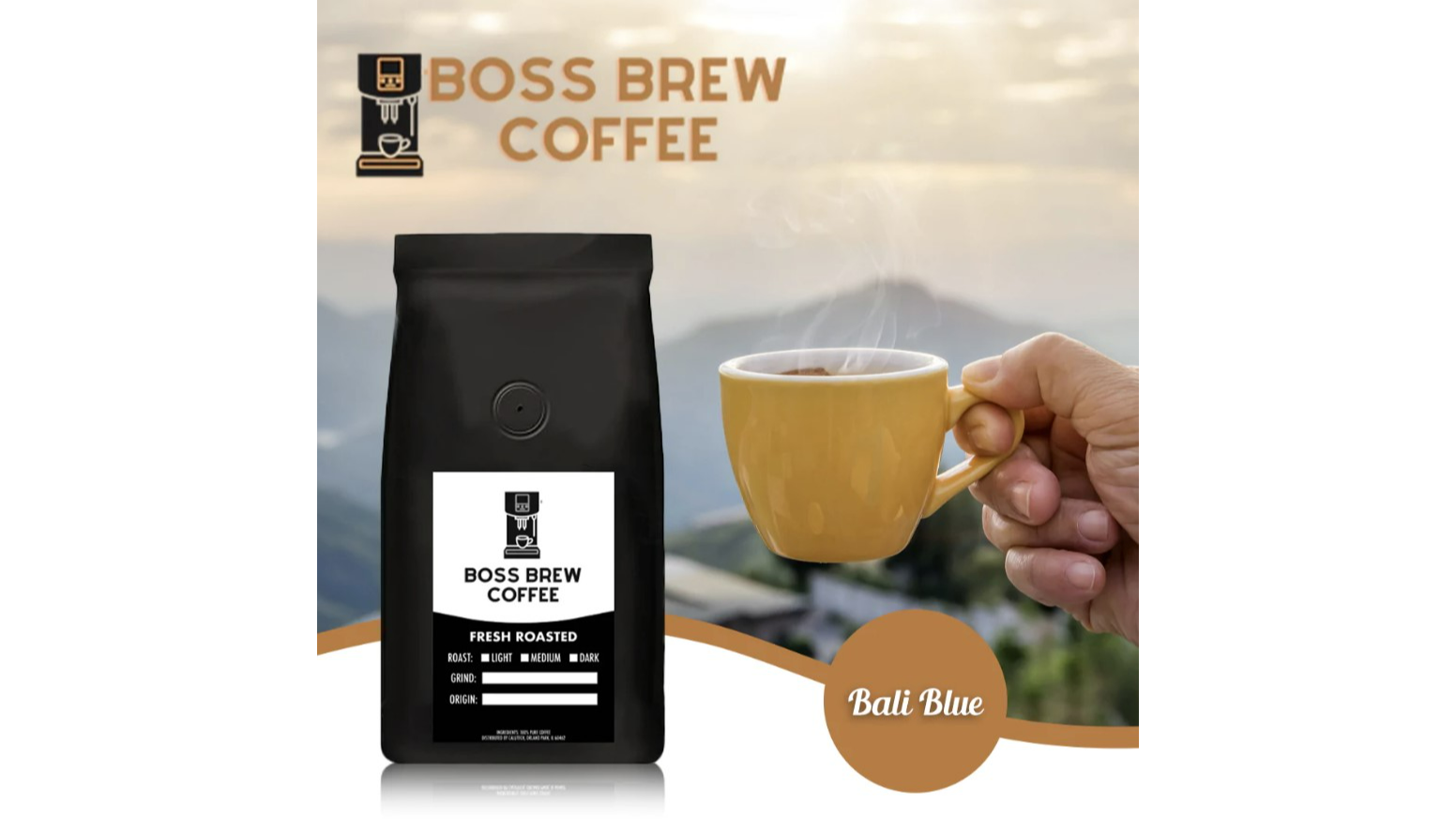 Do you ever wake up to the horrors of instant coffee? You'll be pleased to know that a gourmet experience doesn't have to break the bank - and when you order from Boss Brew Coffee, you help to support local communities with every sip!
That's right, you can get great-tasting fresh coffee delivered to your door in the US. Wake up and smell the aroma of Bali Blue coffee, the gourmet drink that will make you forget all about the cheap stuff!
Level up your coffee game at https://bossbrewcoffee.shop/products/bali-blue
Made from certified Organic beans, Bali Blue is a testament to Boss Brew Coffee's support for local communities. The dark medium roast coffee is derived from wet-hulled beans that are hand-picked and raised-bed-dried in Kintamani, Bali. The meticulous process sustains the flavor and bouquet of the coffee but also supports the livelihood of the farmers who grow it.
The resulting flavor is ideal if you are a coffee enthusiast who enjoys rich and bold coffee with a smooth finish. As with its other flavor options, Boss Brew Coffee aims to provide you with a rewarding and gourmet drinking experience at the right price.
"Boss Brew Coffee was created and inspired to provide consumers the convenience of having premium fresh roasted coffee products delivered to them in lieu of purchasing store-bought coffee products that could have been roasted months prior," the company states.
The smallholder farmers who grow Bali Blue coffee in Kintamani are passionate about producing high-quality beans. The altitude plays a crucial role in the development of the coffee's flavor, as it influences the beans' acidity and sweetness.
The soil type contributes to Bali Blue coffee's unique profile as well. The beans grow in volcanic loam soil, which provides the beans with essential nutrients and minerals that contribute to their distinctive taste.
Boss Brew Coffee says the demand for Bali Blue coffee has been on the rise in recent years, and its unique flavor has gained recognition in the coffee industry worldwide. Many coffee connoisseurs appreciate the coffee's flavor and aroma, and it has become a favorite among specialty coffee shops and roasters.
A spokesperson states: "Let's make your every morning sip energetic, delicious, and full of flavor with Bali Blue. This single-origin premium coffee has an Organic certification and provides you with the Kintamani, Bali, Indonesia region's taste."
Other options available in the store's selection include coffee from Guatemala, Papua New Guinea, Honduras, and a variety of other destinations.
Are you looking for something a little different from your average cup of Joe? You're in the right place!
Check out https://bossbrewcoffee.shop/products/bali-blue for any extra info you need!