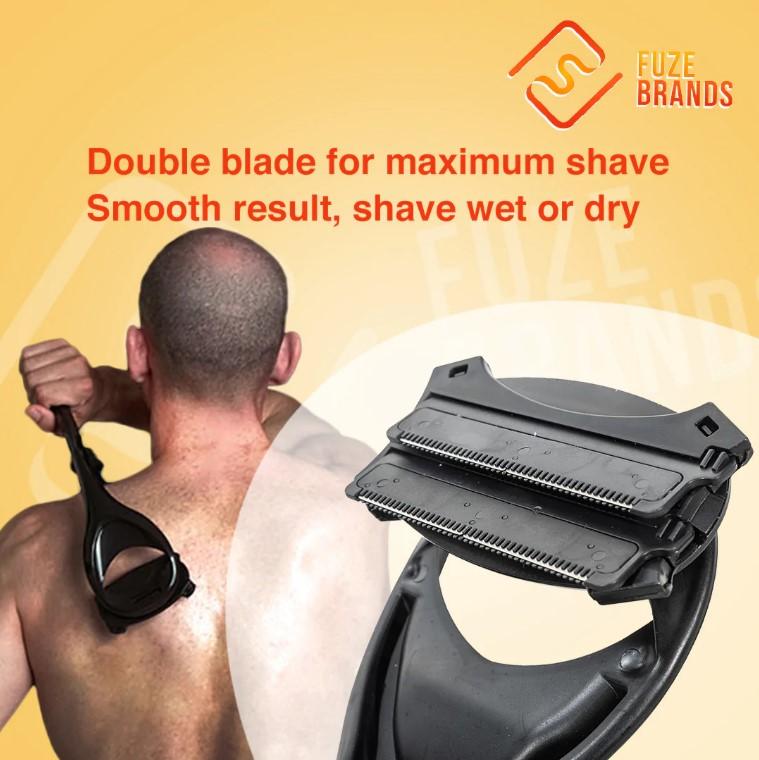 Some people call a hairy back manly. You, on the other hand, consider it unsightly. Fortunately, Fuze Brands has a back razor that can make this issue disappear!
The product has an extra-long handle, making it easy to use even without a mirror. It uses two dry-glide blades that never rust and are designed not to nick your skin.
Learn more by visiting http://bit.ly/2qRG0a0
It can be used on your skin whether it is dry or wet, with or without shaving cream. The unit is not battery-operated and can be easily packed since it does not come with chargers or cables.
According to a study conducted by Harvard, roughly a quarter of all men have some amount of hair on their backs. While waxing and depilatory creams can remove your excess back hair, they can also be painful or expensive.
Fuze Brands' unique razor offers an easy and cost-effective way to solve this issue. Moreover, it enables you to remove unwanted hair in the privacy of your own bathroom.
Its handle has an ergonomic design, so it feels comfortable in your hands even during prolonged use. The shaving unit itself can be detached and used to trim body hair on your chest or abdomen. The razors are easy to clean and the entire device can be folded in half for easy storage.
About Fuze Brands
Started in 2016 by entrepreneur Jon Davis Smith, Fuze Brands is guided by three core principles: dependability, customer service, and uniqueness. From a humble single-proprietor business, it has rapidly grown its footprint and is now able to serve clients throughout the globe. In addition to grooming tools, it also sells lifestyle, pet, health, beauty, home, and garden products.
A satisfied client shared this review of the back shaver: "This is a really good product. I am a rather hairy chap and really don't like it. This tool does a really good job, I'm liking the look of no hair on my back. If you have a hairy back and want help with it, then this is a great start."
With Fuze Brands' shaver, unruly back hair will be a thing of the past. So what are you waiting for? Order one today!
Visit http://bit.ly/2qRG0a0 for full details.