While many people have five senses, Kimberly Brown has six. Her ability to tap into the spiritual realm was discovered at a very young age. Everyone thought she was crazy for having an imaginary friend as a child, but this wasn't just her imagination. She would live her life fighting the world because of what and who she could see. Concealing her gifts, she turns to the streets, falls in love, and makes unbelievable amounts of money. She was living the time of her life until trouble knocked at her door. Between visits from different spirits to being hunted down by the Feds, Kimberly is on the run for her life. There's nothing she can't overcome. From beating her autoimmune disease, escaping death and surviving prison, Kimberly will later discover she was chosen. This is her story of how she transitioned from Queen Pin to High Priestess.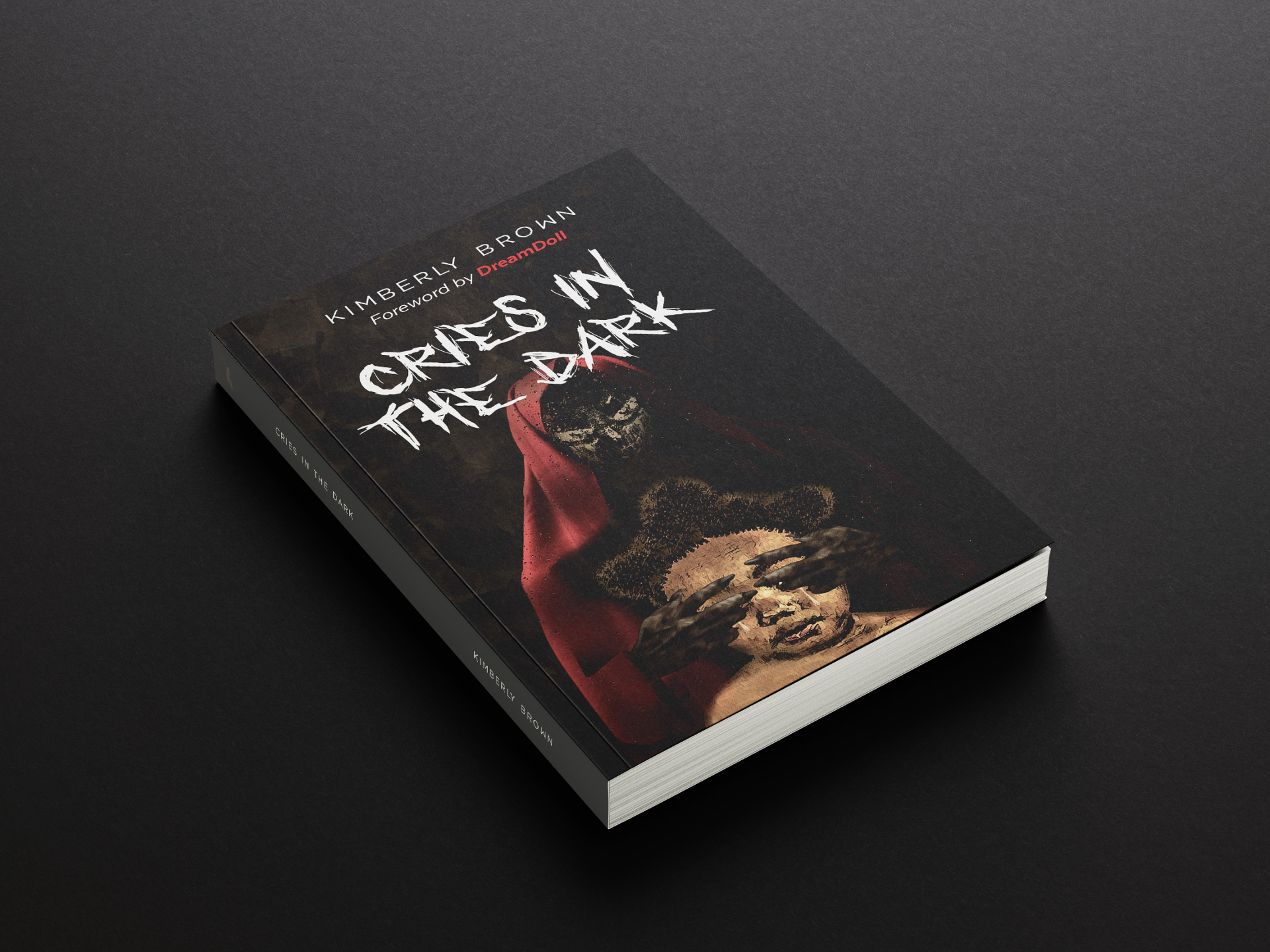 Kimberly Brown is no stranger to the streets, and she's ready to speak her truth in the new book "Cries In The Dark" with a foreword by artist and actress DreamDoll. Known as the Godmother of Spirituality, Kimberly Brown shares how she transitioned from a Queen Pin to a High Priestess. She opens up about living with her autoimmune disease, selling narcotics, attempting to outsmart her criminal investigation, losing her children, and her experiences behind bars as a pregnant woman.
"Many of us struggle with our identity and place in this world," Brown states. "I turned from God many times before I embraced my destiny. I wrote this book to help others grow in their spiritual journey by sharing my path of self-discovery."
Brown, also known as Iya Titi, was born in Ebro, Florida and was raised in Fort Walton Beach. She is a spiritual worker who practices the Ifa religion, a faith and divination system with its roots in Olori's family's ancestral homeland, Yorubaland. She was crowned an Iyanifa in 2020 and is the first High Priestess of Okaloosa County. She has served several hundred people by removing negative energy, breaking curses, and placing them on their spiritual path of elevation.
"There are constant roadblocks set up to make you backtrack in the entertainment industry," DreamDoll states. "When I wrote the song 'When It's Over,' my godmother Iya Titi kept me from reverting to those thoughts and helped me appreciate those dark moments in my life. I can't wait for everyone to tap into their greatness after reading this book."
Brown is excited to see more people learn about Ifa and was surprised to see its customs displayed in the recently released film, "The Woman King," starring Viola Davis. In her book, she discusses the history of her ancestry, dating back to the nations of Benin. She expressed how the movie gives a great depiction of ancestors and coincides with the title of her book.
"The timing of releasing this book and seeing the previews for this film was seamless," Brown mentions. "It further confirmed the power of being in tune with your destiny and the spiritual realm."
"Cries In The Dark" is available for purchase on Amazon. In honor of her redemption and book release, Brown will launch her nonprofit House of Ayaguna in fall 2022. Her mission is to assist and provide resources for incarcerated pregnant women and mothers separated from their children. For more information, visit www.houseofayaguna.com and follow on social media @iyakimberlybrown.