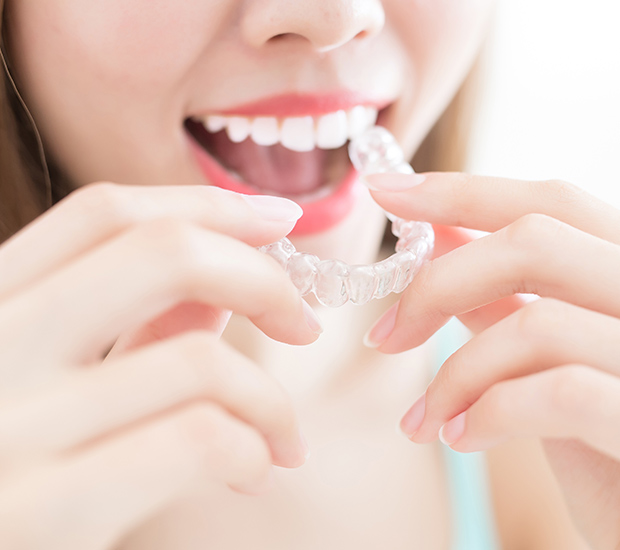 Today, it's a lot easier to find the perfect teeth alignment solution to enhance your smile. Whether you're considering changing your smile or fixing longstanding bite issues, this Auburn orthodontist can help.
Sean Liu Orthodontics offers clear aligner therapy, which is ideal for individuals who want a discreet teeth alignment solution.
The procedure is an effective treatment for various bite issues, including crooked, crowded, and spaced teeth. It is a less noticeable alternative to metal braces and is suitable for adults.
You can find more details about the orthodontic treatment by visiting Auburn WA Orthodontist – Brace & Invisalign/Suresmile
Most adults consider orthodontic treatments for cosmetic reasons. However, the orthodontist explained that untreated bite issues may lead to other dental problems like tooth decay, gum diseases, chewing difficulties, and more. In severe cases, it can cause facial asymmetry and abnormal jaw pain.
The aligners offered at the dentist's office ease these symptoms, creating a more aligned bite and making your teeth fit better.
These clear braces, as the aligners are also known, are made from transparent materials. They are worn for up to two weeks and then switched out for another set to accommodate your teeth movement.
Sean Liu Orthodontics is a certified Invisalign provider, a brand of aligners that is popular because of its ease of care. They offer a tailored treatment plan specific to your situation.
Alongside clear aligners, the dentist's office also provides traditional braces and other orthodontic treatments to help you achieve a beautiful, confident smile. They offer flexible payment plans and over-the-phone and online booking options.
Visit https://news.marketersmedia.com/auburn-wa-orthodontist-kids-and-adults-invisalign-clear-braces-services-updated/89002338 for further information.
About Sean Liu Orthodontics
Since 1974, the dental practice has been serving patients in Fife, Fife Heights, Kent, Lakeland, Federal Way, Edgewood, and other surrounding areas.
Dr. Sean Liu, an ABO board-certified orthodontist, leads the practice. Dr. Sean is an affiliate faculty at the University of Washington School of Dentistry and was ranked as a top dentist by Seattle Met magazine.
A recent patient said this about their experience: "I just finished my treatment, and I couldn't be happier with the results. Dr. Liu did an amazing job explaining the process and ensuring everything went smoothly. The staff is so helpful as well. I always feel welcomed by everyone there. Overall, I had a great experience and will recommend Dr. Liu and his staff to everyone."
Age is no barrier to achieving your dream smile – get adult orthodontic treatment from Auburn, Washington's leading dental practice today!
Go to https://www.digitaljournal.com/pr/auburn-wa-orthodontics-for-adult-facial-asymmetry-tooth-wear-report-released if you need additional information about the practice.