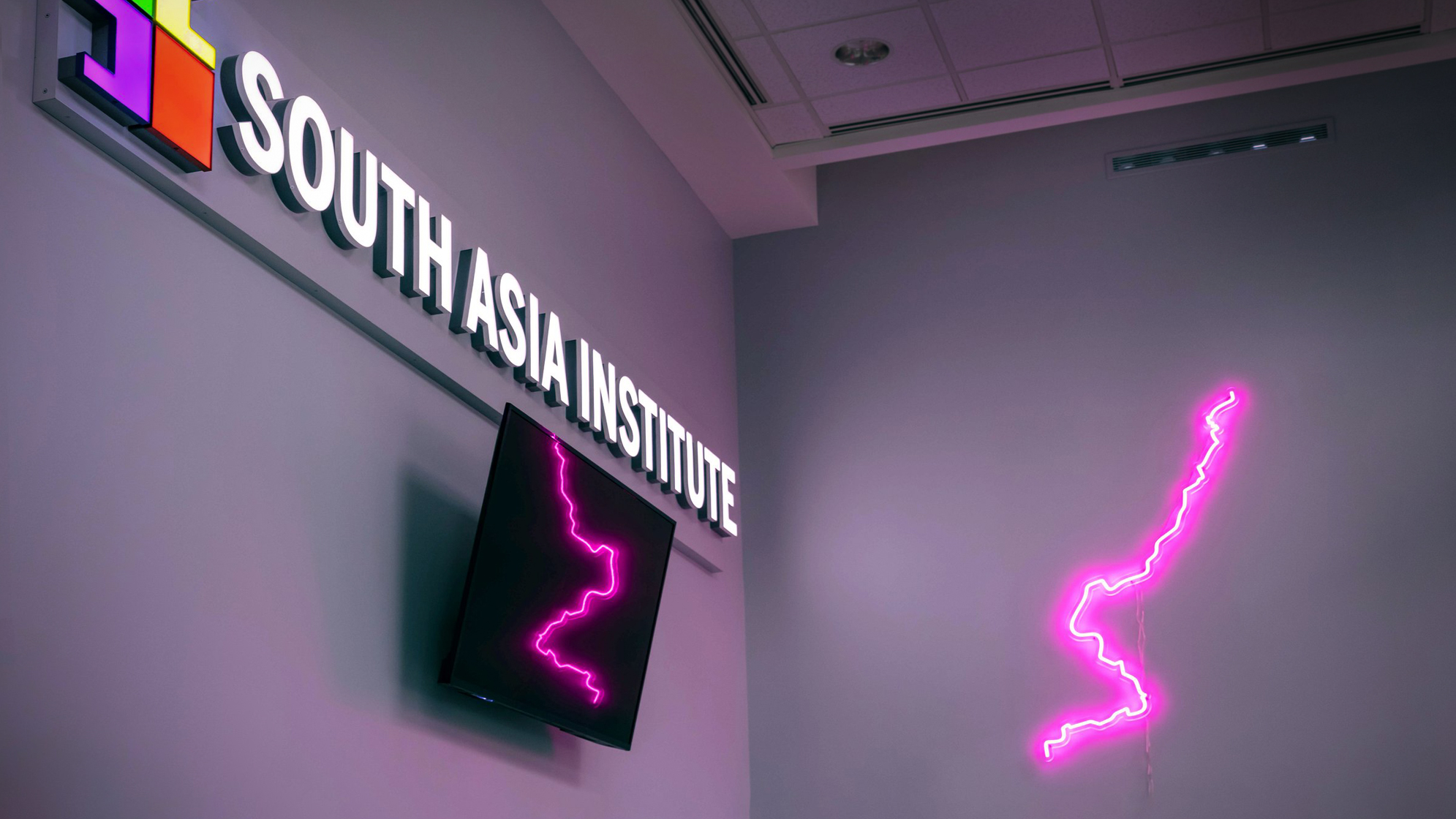 Chicago's South Asia Institute wants to show you India's history through the lens of a powerful young voice in Indian American art, Pritika Chowdhry.
Chowdhry's newest exhibition, which is titled 'Unbearable Memories, Unspeakable Histories: Partition Anti-Memorial Project' wrestles with the horrific events of the Partition of India and Pakistan, and its complex legacy, which is still inherited by individuals across the world today. The new exhibition is now open to members of the public like yourself at the South Asia Institute in the Prairie District just south of Downtown Chicago.
Go to https://www.pritikachowdhry.com/partition-75th-anniversary to find out more.
The exhibition is being held on the 75th anniversary of the Partition, and will show you that while Indian Independence was a jubilant moment for the nation, it also resulted in the violent and disruptive Partition which cleaved India and Pakistan apart. It would also precipitate the Bangladesh Liberation War in 1971.
In particular, what Chowdhry's new anti-memorial exhibition reveals to you is the violence that occurred during that period, more specifically, the sexual violence that was endured by women on both sides of the dividing line, and across all faiths, including Muslim, Sikh, Bengali, and Hindu.
'Unbearable Memories, Unspeakable Histories: Partition Anti-Memorial Project' serves as Chowdhry's testament to what was unspoken at that time, and still often remains so, and uses Foucault's theory of 'Counter-Memory' to artistically excavate this harsh period in India and Pakistan's joint history for you.
Through experiential art installations that use mixed materials and the tension between open space and corporeal bodies, Chowdhry hopes to make manifest the experiences of women during this time, and to both educate and evoke empathy in gallery attendees like yourself.
You can access more information on the exhibition at https://www.pritikachowdhry.com
Artist Pritika Chowdhry's own grandparents were survivors of the Partition, but many members of their community and extended family were not so fortunate. You will feel this complex personal legacy and tragedy, which the renowned and highly studied artist also brings to life in her stirring new exhibition.
Chowdhry has an MFA in Studio Art and an MA in Visual Culture and Gender Studies from the University of Wisconsin. Her work has been exhibited extensively nationally and internationally, including at acclaimed galleries like Weismann Museum in Minneapolis, Queens Museum in New York and the Hunterdon Museum in New Jersey.
Jacqui Palumbo, a Senior Writer and Producer at CNN said of the new exhibition, "Through quiet but searing installations, artist Pritika Chowdhry reckons with violence that ripples through generations: mass displacement, rape and riots tracing back to the snaking borders that split a nation."
Jacque Micieli-Voutsinas, PhD, Assistant Professor of Museum Studies at the University of Florida, similarly attested to the emotive weight of her anti-memorial, stating, "Pritika Chowdhry's artwork is a powder keg of emotionality, raw talent, and visceral grit. I have never met a more thoughtful, theoretically engaged artist-scholar-educator-activist. Counter-Memory Project is the stuff of truth-telling, trauma-healing, and narrative-forging."
'Unbearable Memories, Unspeakable Histories: Partition Anti-Memorial Project' is a not to be missed exhibition for anyone in the Chicago area.
Visit https://www.pritikachowdhry.com/partition-art if you would like to experience Pritika Chowdhry's moving mixed media art and achingly powerful un-silencing of the past for yourself.