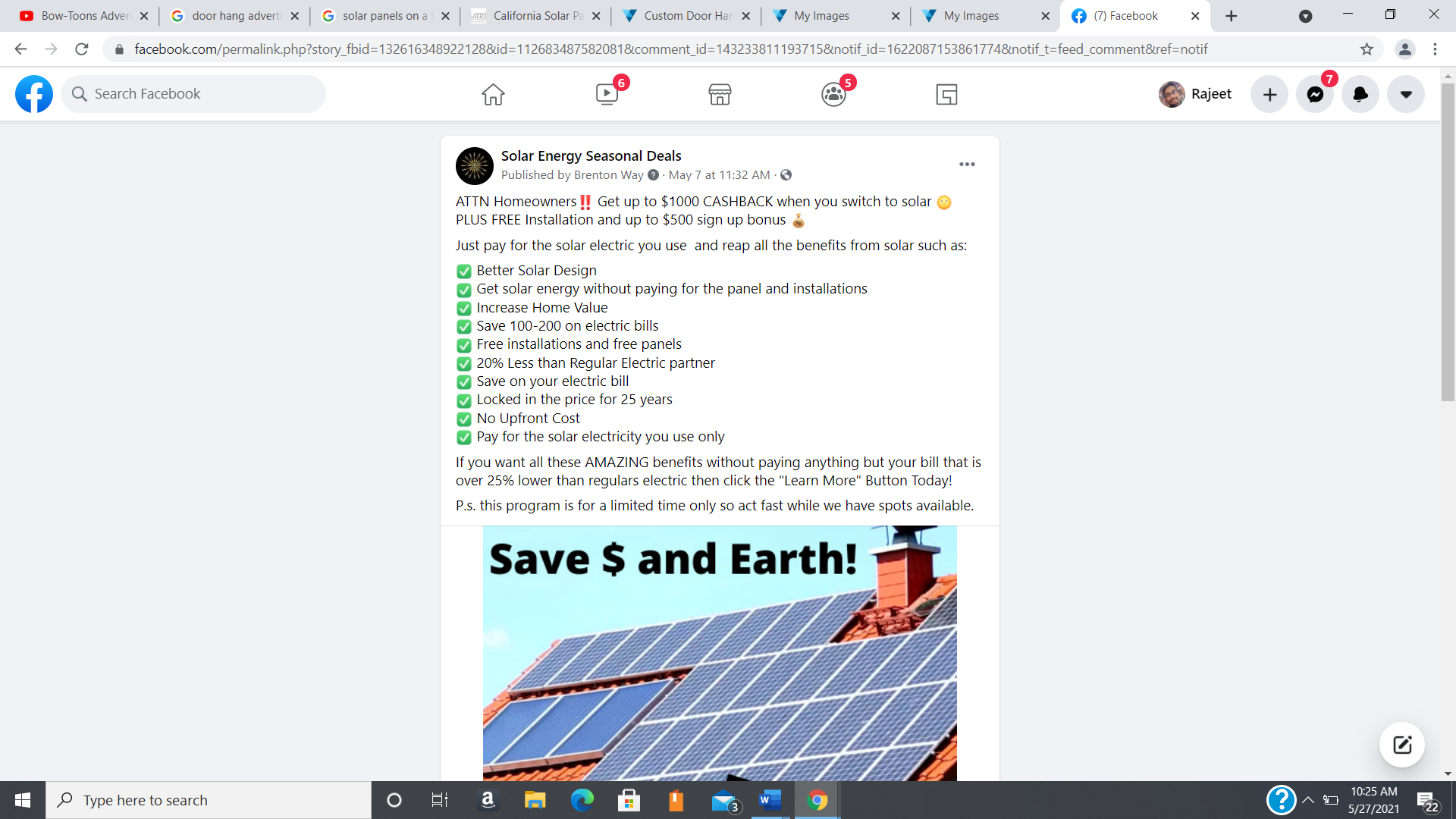 Have you ever dreamt of being energy-independent, or of breaking away from the expensive and sometimes unreliable grid that you've been connected to for years? If so, a residential solar array may be just the thing for you, providing you with clean, secure energy at a fraction of the traditional cost.
To schedule your consultation, visit https://solarenergyspecials.com/process
These new arrays are perfect if you are concerned about rising energy costs or about problems with your local energy grid. The Solar Energy Specials team has already installed over 1000 solar grids nationwide, and is excited to help you make a positive impact on the environment.
In many cases, solar arrays can be essential when maintaining power in emergency situations. For instance, in February 2021, a massive winter storm caused devastation in Texas, knocking out the electrical grid and causing many people to go for days without power. However, those with independent solar power systems were able to escape the chaos unscathed.
As situations like this become more common due to shifts in the global climate, installing a solar array may be an important step in ensuring your access to electrical service. Furthermore, even without the risks associated with a crumbling electrical grid, the installation of a solar array can result in massively reduced electrical bills, sometimes with an improvement of over 50%.
The Solar Energy Specials process involves a preliminary drone survey, during which the team will create a mockup of what the grid could look like once installed. Following this, the team will pursue the necessary permits, ensuring the client does not have to concern themselves with the bureaucracy involved in zoning a project of this nature.
The company's installation experts are capable of installing a fully functional solar grid in less than half a day, depending on the size of the project. Once it is installed, you can begin enjoying the benefits of your new grid in no time at all.
Reducing your carbon footprint and your energy bill has never been easier or cheaper. By installing a solar array, you can save the planet and your wallet at the same time!
The solar arrays installed by Solar Energy Specials are guaranteed for two full decades, and cost nothing to operate. Many states even provide a tax credit to those hoping to install a solar array, meaning that your savings can be even greater than they otherwise would have been.
Don't waste any more money on expensive electrical service, visit https://solarenergyspecials.com/process