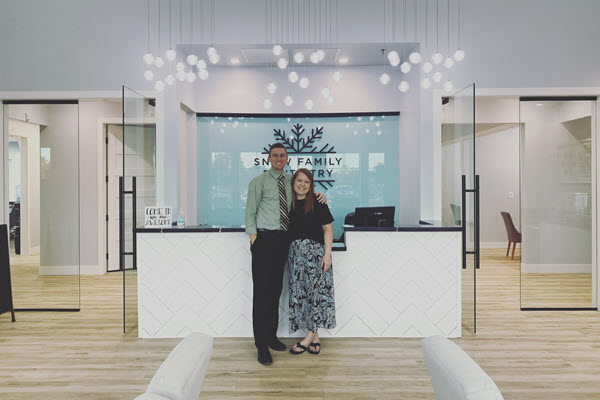 You're never fully dressed without a smile - ensure you have healthy and beautiful teeth with the best family dentists in Apache Junction!
With Snow Family Dentistry, you get access to a wide range of dental care solutions like high-quality veneers, Invisalign, teeth whitening, dentures, and dental implants. The center specializes in oral health consultations and family-friendly dental procedures for patients of all ages.
More details here https://www.snowfamilydentistry.com/services/cosmetic-dentistry
Snow Family Dentistry is committed to making preventive, restorative, and cosmetic dental care procedures accessible and affordable for all patients.
For those patients who would like to get a fast smile makeover, the clinic offers cosmetic treatments, including teeth whitening and veneers.
The center's preventive dental care services include dental cleanings, sealant application, oral cancer screenings, and regular check-ups. These services help you prevent periodontal diseases that could lead to cavities, tooth decay, or tooth loss.
If you suffer from severe tooth damage or loss, Snow Family Dentistry's specialists provide restorative dental care procedures that target underlying issues and restore healthy dentition. This includes tooth extractions, custom-fit dentures, dental fillings, and dental implants.
Snow Family Dentistry also offers advanced procedures to improve the aesthetic appearance of your teeth. You can get invisible braces and transparent aligners that will correct your misaligned teeth and enhance your overall dental health.
Snow Family Dentistry's specialists encourage you to take up daily practices that promote good oral hygiene and maintain a healthy dentition. They are available to answer questions regarding brushing, flossing, and other general oral care practices.
About the Center
Founded by Dr. Paul R. Snow, Snow Family Dentistry has extended high-quality cosmetic, preventive, and restorative dental care treatments to patients across Mesa, Arizona for over 40 years. The center has operated as a family business since its establishment and is currently managed by Dr. Dallin R. Snow.
A representative said, "At Snow Family Dentistry, we are passionate about the impact proper oral hygiene can have on our patients' lives. Through sound dentistry and proper preventive care, we believe that anyone can enjoy a bright, brilliant smile and all the self-confidence that goes along with it."
Boost your confidence with a brighter smile. Call Snow Family Dentistry at 480-982-7289 to book a consultation today!
Go to https://www.snowfamilydentistry.com/services/cosmetic-dentistry to find out more!