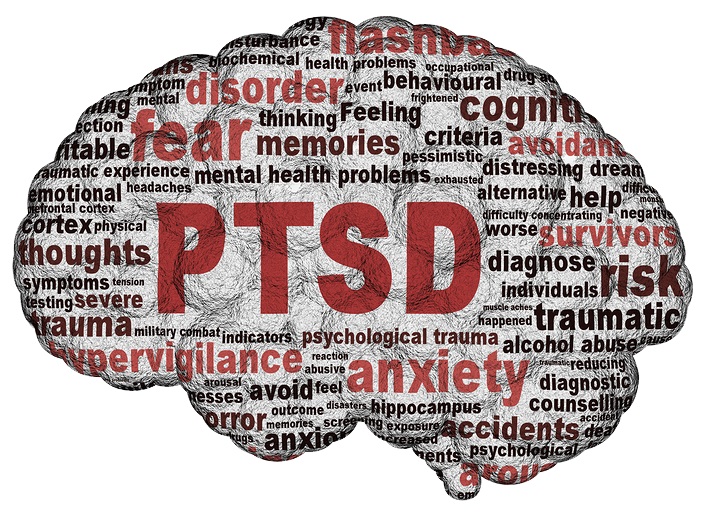 Trauma is deeply personal. It is a wound that never shows in our body; a scar that we need to address, lest it grows in its power to consume us. It does not disappear, unless we validate it, recognize it, and use every opportunity to treat it.
When it is ignored, the silent screams continue until only our skin is preventing it from being heard.
But, you are no longer captive to that pain. There is a new treatment that enters the void, hears the screams, and offers true recovery.
Interventional Orthopedics of Washington now offers a revolutionary alternative treatment for post-traumatic stress disorder (PTSD) or generalized anxiety disorder (GAD).
The stellate ganglion block (SGB) is an effective procedure for veterans, active military personnel, first responders, victims of childhood abuse, or any person suffering from trauma. Though first conceptualized in the 1940s, SGB has recently gained mainstream attention after being featured on such shows as 60 Minutes, The Joe Rogan Experience, and The Doctors, to name a few.
Learn more about it at https://iowmed.com/stellate-ganglion-block-sgb
The procedure is an alternative treatment to expensive medications and long therapies. SGB works by temporarily turning off the "fight or flight" sympathetic system with an anesthetic. As the numbing medicine wears off, the sympathetic system turns back on, or is "rebooted", causing a new tone that is in better harmony with the greater autonomic system.
Think about it like a computer glitch. You are constantly running on the wrong operating system until you delete the cache.
Interventional Orthopedics explains that the anesthetic forces the stellate ganglion to reset itself, which consequently relieves symptoms caused by an abnormal feedback mechanism. The stellate ganglion is a collection of nerves on both sides of the neck that controls the sympathetic responses of the autonomic nervous system.
During times of high stress, the body relies on the sympathetic system to determine whether you will fight or run away from a perceived threat. However, chronic stress or acute trauma can damage the stellate ganglion and cause it to always be active. This can negatively affect health and quality of life and may trigger PTSD or GAD symptoms.
New data shows that SBG is a simple procedure that allows a person to return to a state of rest. It is especially effective when combined with preventive psychological techniques such as cognitive behavioral therapy (CBT).
SGB is a safe outpatient procedure that only takes around 10 minutes to perform, followed by a short recovery period. As an additional precaution, all patients are encouraged to be driven home by a trusted loved one right after each session. This is just to ensure that you don't accidentally fall or stumble after the procedure.
An SGB recovery plan may include several sessions spaced two to three weeks apart. A set of three injections is most common, but some patients experience immediate results after only one.
Go to https://iowmed.com/stellate-ganglion-block-sgb so you can learn more.