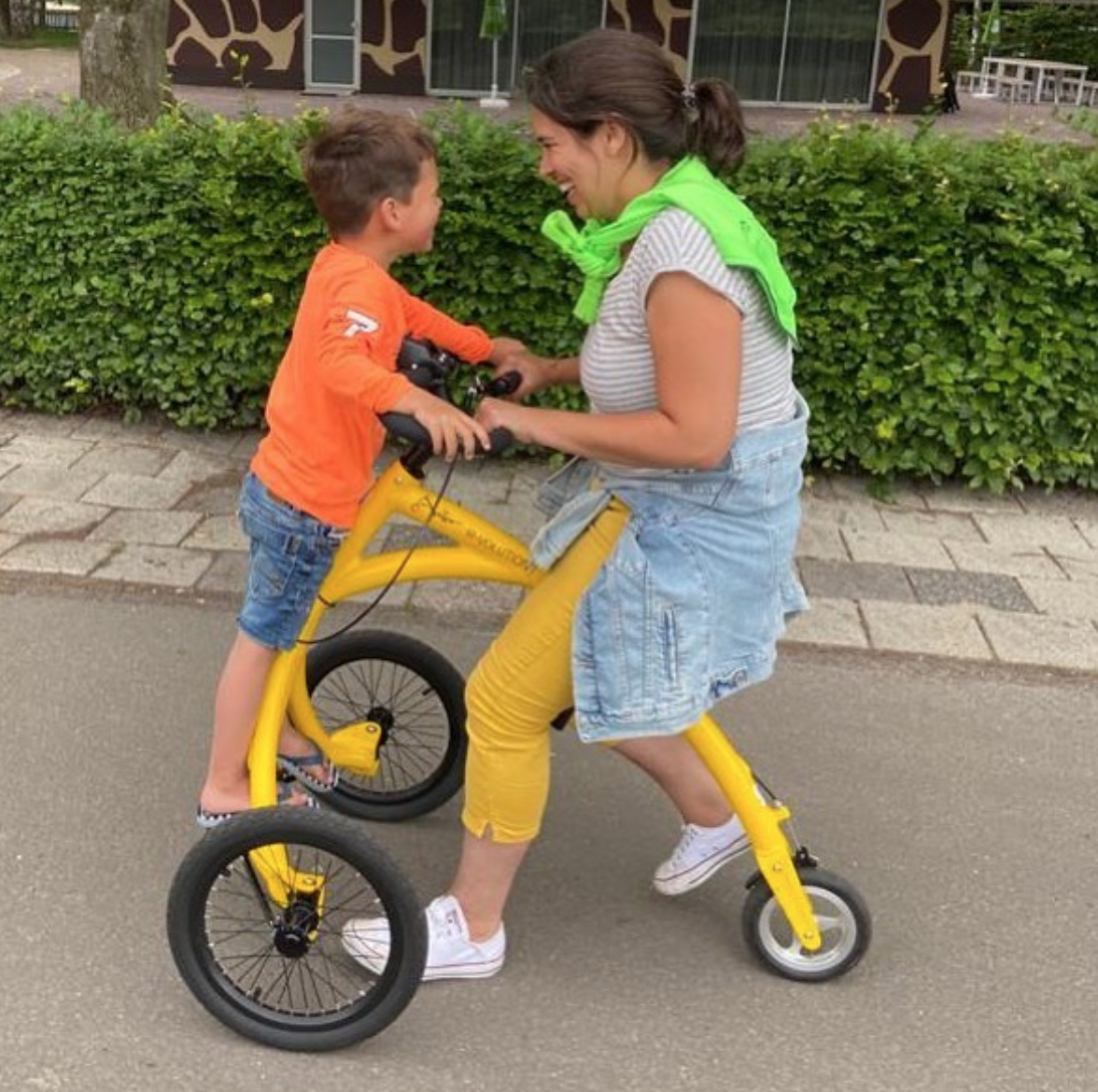 If you have Parkinson's, Muscular Dystrophy, Multiple Sclerosis, or Arthritis and are searching for ways to increase your mobility and regain your freedom, look no further. Alinker is specifically designed to make walking easier, so not only can you get around easier, but you can become more independent too.
Check it out here https://thealinker.com
Now with three sizes to choose from, there's no excuse as to why you can't take back your life today. Shipping for their Happy Small model, which has not been available to order due to a pandemic-related delay, will start in March 2023, adding to the Small and Medium editions.
The Alinker Happy Small bike comes with a shorter seat pen and backend compared to the Small size, and with no suspension. Its minimum inseam is 24 inches only and is equipped with brand new, non-inflatable rear wheels developed by the company, made from solid alloy and rubber, with holes to make it more bouncy.
While the maximum supported weight of each bike is 265 Lbs (120 kg), the sizes differ in terms of the length of the user's legs. The company can help you determine which size is right for you and answer any questions you have during the process. Just click on the chatbox located in the bottom-right corner of the site!
Basically, you will need to stand against a wall with a hardcover book held loosely between your legs. The distance from the floor to the top of the book is the appropriate size for you. After you have your size nailed down, you can choose from renting the Alinker or outright buying one, and be on your way to moving like never before. See the Alinker in action here https://thealinker.com/pages/how-it-works
If your new year's resolution was to become more active this year, the Alinker is granting your wish. Better yet, if you didn't think becoming more active was even an option, the Alinker has made the impossible possible! Alinker is a walking bike that has no pedals and instead encourages the user to walk and use the Alinker's seat as support. Created to promote physical activity and stimulate higher self-esteem, the company created the Alinker as a way for people with disabilities to remain active members of society.
As a spokesperson explained: "Alinker is designed for how we want to live, how we want to feel and not stigmatized as a 'body with a problem'. The Alinker is a walking bike designed for people with limited mobility due to an injury or illness. The benefits of using an Alinker are wide-ranging."
Among the benefits, the Alinker allows you to regain muscle strength and improve flexibility while increasing your mobility and independence. In addition to being able to effectively exercise, the Alinker allows you to remain at eye level with your colleagues, friends, and family.
The makers of Alinker caution new users to gradually acclimate themselves to the bike, as the muscles it stimulates may have not been used in some time. Frequent rests are encouraged at the beginning.
A satisfied Alinker owner said: "Alinker is a game changer. Able to keep up with my son on a walk while activating my brain without overstressing my body. Thank you for this invaluable invention."
Achieve the lifestyle you want with Alinker!
Order yours today at https://thealinker.com/products/the-alinker