AI's Dream Team: The Ultimate Soccer Lineup That Could Dominate Any Era!
In the pantheon of football, where legends roam the fields and history is written with every goal, an ultimate dream team is a subject of passionate debate among fans worldwide. But what if we could distill the essence of footballing greatness across all eras into a single, unbeatable lineup?
To tackle this fantasy draft of the ages, we've consulted not just the archives, but an AI's vast database of statistics and historical performances. From the iconic 'Black Spider' to the modern-day maestros of the ball, join us as we unveil a lineup that transcends time—crafted by technology, inspired by history, and sure to ignite conversations in every corner where the beautiful game is cherished.
The Ultimate Lineup
Formation: 4-3-3
Goalkeeper: Lev Yashin
Why Best: Known as the "Black Spider," Yashin is the only goalkeeper to have won the Ballon d'Or. He revolutionized the role of the goalkeeper by imposing his authority on the defense, showcasing incredible reflex saves, and pioneering the act of sweeping behind the defense.
Representative Stat: Estimated to have saved over 150 penalty kicks in his career, a testament to his anticipation and reflexes.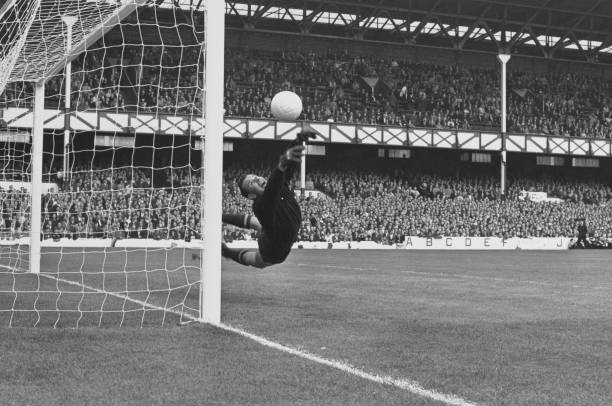 Right Back: Cafu
Why Best: Regarded as one of the best right-backs, Cafu combined relentless stamina, defensive prowess, and attacking contributions. He won two World Cups with Brazil and was a tireless runner on the flank.
Representative Stat: Most capped Brazilian player with 142 appearances, reflecting his longevity and consistency.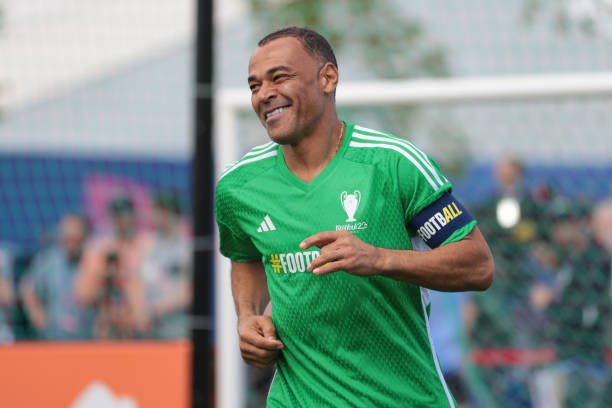 Center Back: Franz Beckenbauer
Why Best: Beckenbauer redefined the role of a sweeper with his elegance, intelligence, and ability to read the game. He was instrumental in Germany's successes in the '70s.
Representative Stat: Won the Ballon d'Or twice as a defender, highlighting his exceptional skill level.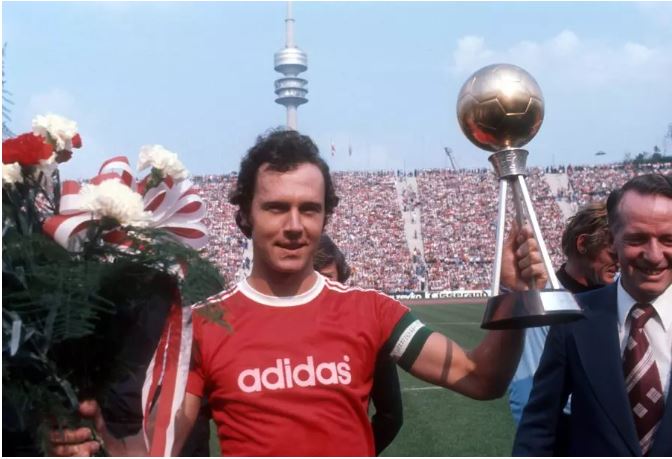 Center Back: Paolo Maldini
Why Best: Maldini's versatility, longevity, and leadership made him a cornerstone of AC Milan's defense. He was known for his tactical intelligence and clean tackling.
Representative Stat: 647 Serie A appearances, showing his durability and excellence over a long career.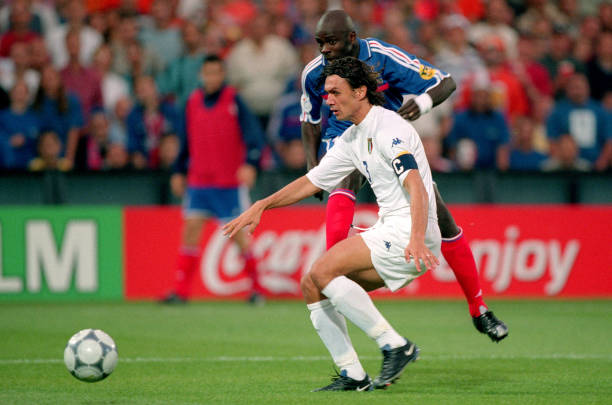 Left Back: Roberto Carlos
Why Best: Known for his powerful shots, speed, and great crossing ability, Carlos redefined the role of a modern left-back, contributing significantly to offense.
Representative Stat: Scored one of the most memorable free-kicks in football history at 'Le Tournoi' in 1997, emblematic of his shooting prowess.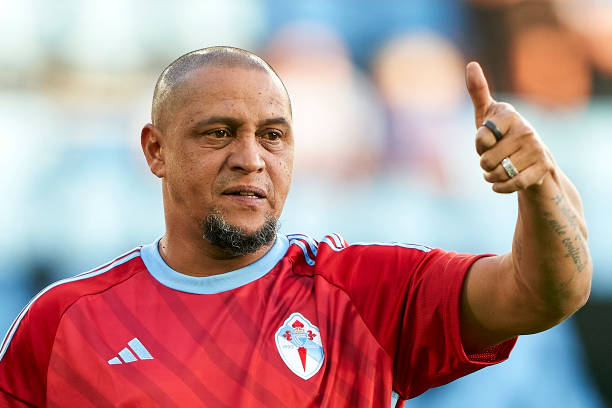 Central Midfielder: Johan Cruyff
Why Best: The brain behind Total Football, Cruyff was a genius on the pitch, with superb vision and intelligence. He could control the game's tempo and was a strategic thinker.
Representative Stat: 3-time Ballon d'Or winner, highlighting his dominance in the '70s.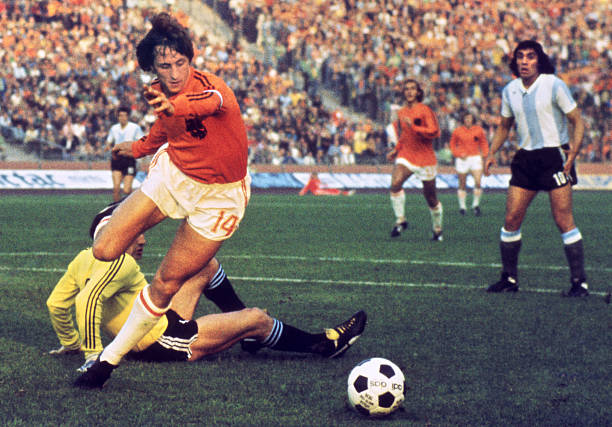 Central Midfielder: Diego Maradona
Why Best: Maradona's dribbling ability, vision, and scoring touch were unparalleled. He carried Argentina to World Cup glory in 1986 and dominated Italian football with Napoli.
Representative Stat: Scored 34 goals in 91 appearances for Argentina, often against strong opposition.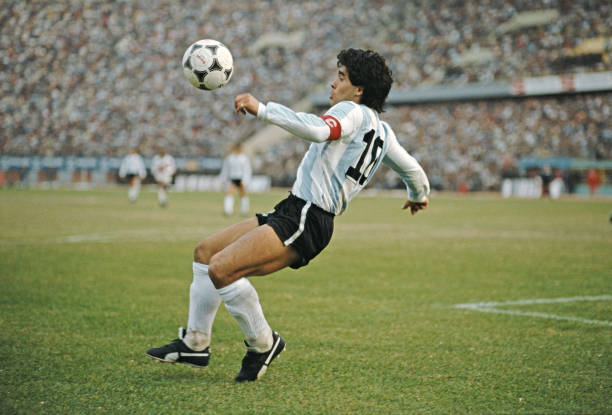 Central Midfielder: Zinedine Zidane
Why Best: Zidane was known for his elegance, control, and big-game performances. His technical skills and playmaking abilities were pivotal for both club and country.
Representative Stat: Scored two goals in the 1998 World Cup Final, cementing his status as a clutch player.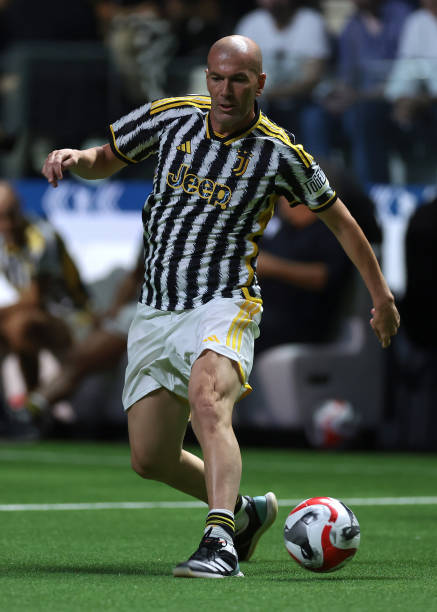 Right Wing Forward: Lionel Messi
Why Best: Messi's dribbling, finishing, and consistency are arguably unmatched. He has won multiple Ballon d'Or awards and has been Barcelona's talisman for years.
Representative Stat: The all-time top scorer for a single club, with over 600 goals for FC Barcelona.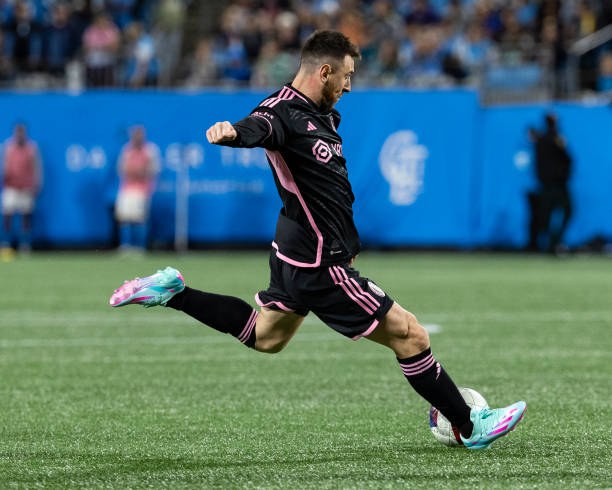 Striker: Pelé
Why Best: Pelé's goal-scoring record, athleticism, and ability to perform in crucial matches made him the game's first global icon. He won three World Cups with Brazil.
Representative Stat: Over 1,000 career goals, symbolizing his extraordinary scoring talent.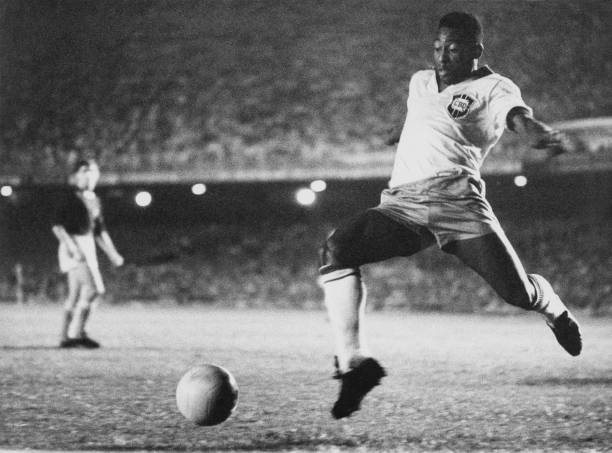 Left Wing Forward: Cristiano Ronaldo
Why Best: Ronaldo's athleticism, goal-scoring, and adaptability have allowed him to excel in multiple leagues. He's also a leader on the pitch and has a remarkable work ethic.
Representative Stat: Has scored over 700 career goals and is a five-time Ballon d'Or winner.
Reserves
A strong bench is crucial for the ultimate soccer lineup to provide tactical flexibility and cover for every position. That's why we've created the ultimate set of backups for our team.
Substitute Goalkeeper: Gianluigi Buffon
Buffon provides immense experience and shot-stopping ability, having performed consistently at the highest level for over two decades.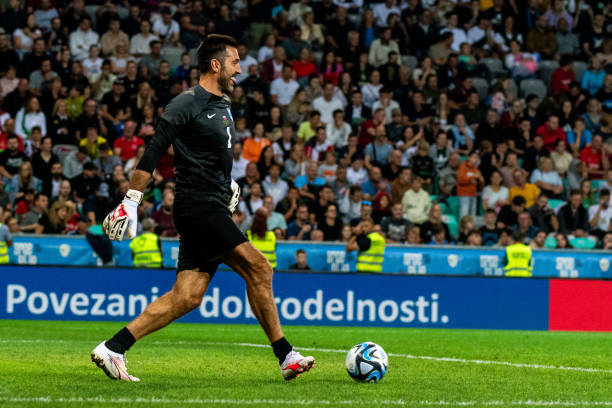 Substitute Defender: Bobby Moore
Moore was an exceptional reader of the game and a calm presence in defense, captaining England to their only World Cup triumph.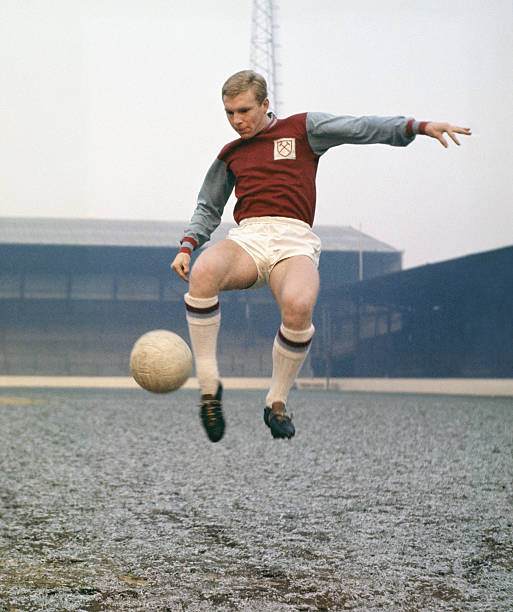 Substitute Defender: Carles Puyol
Puyol's leadership and defensive tenacity were central to Barcelona and Spain's successes in the late 2000s and early 2010s.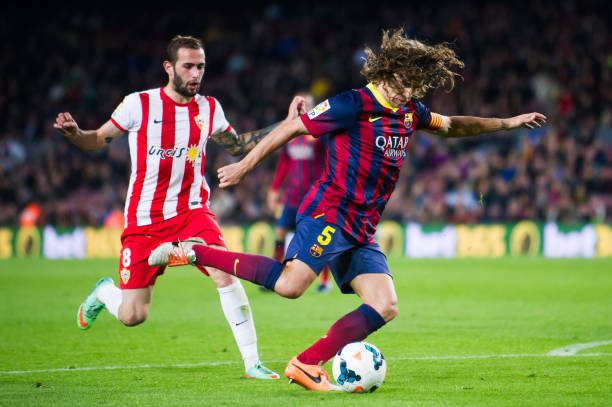 Substitute Midfielder: Andrea Pirlo
Pirlo's vision and passing range could change the course of a game from deep in the midfield, making him an excellent option to control the tempo off the bench.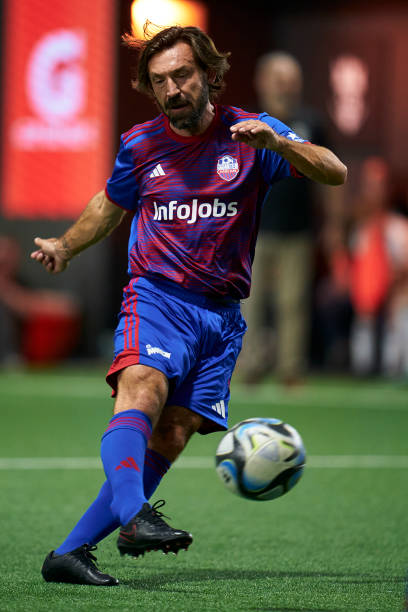 Substitute Midfielder: Michel Platini
Platini's technical skill and goal-scoring ability from midfield would offer a potent offensive threat as a substitute.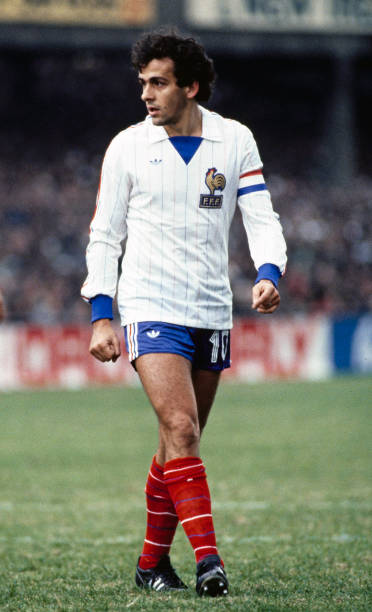 Substitute Forward: Thierry Henry
Henry's speed, finesse, and finishing would provide a lethal option on the bench, able to exploit tiring defenses.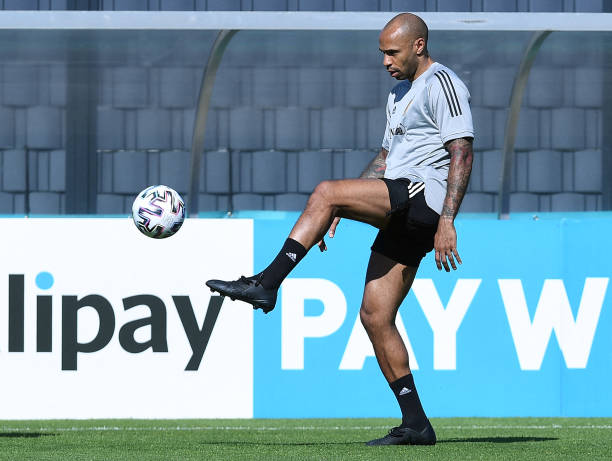 Substitute Forward: Ronaldo Nazário
Ronaldo's phenomenal goal-scoring record and ability to take on defenders make him an ideal super-sub to change any game's dynamic.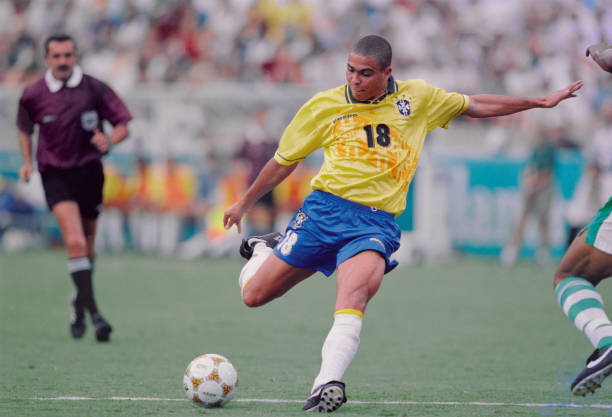 As the final whistle blows on our journey through football's hall of fame, our AI-assisted lineup stands ready to conquer any challenge, past or present. These titans of the turf, with their record-breaking feats and timeless talent, form a squad that would make any era stop and watch in awe. While the beautiful game will continue to evolve, the legends we've assembled here are a testament to the enduring magic of football—a game where heroes are immortalized and dreams are lived with every kick of the ball.
So, as we close the chapter on this ultimate fantasy squad, we're reminded that in the realm of football, greatness knows no bounds and every match is an opportunity to witness the extraordinary.
Want a more modern rendition? Check out the ultimate modern fantasy lineup, as chosen by AI!
Leave a Response