AI's Dream Team: The Ultimate Basketball Lineup That Could Dominate Any Era!
In an era where artificial intelligence intersects with sports analytics, we have entrusted an AI with the near-impossible task: to create an all-time basketball lineup that transcends eras, styles, and the very fabric of the game as we know it. With an intricate algorithmic blend of statistics, historical impact, and positional versatility, the AI has selected a squad that could arguably dominate any team from any era.
From the Showtime maestro Magic Johnson to the relentless scoring machine Michael Jordan, each player has been chosen not just for their individual prowess but for how their talents would synergize on the hardwood. Join us as we delve into this digital dream team, handpicked by AI, yet undeniably shaped by the hands of history's most gifted players.
The Ultimate Basketball Lineup
Point Guard: Magic Johnson
Most Representative Stat: Career Assists per Game – 11.2
Magic Johnson redefined the point guard position with his size (6'9″), versatility, and court vision. His ability to play and guard multiple positions, combined with his exceptional passing and leadership, makes him an ideal point guard for any era. He led the Showtime Lakers to five NBA championships, demonstrating his effectiveness against various styles of play.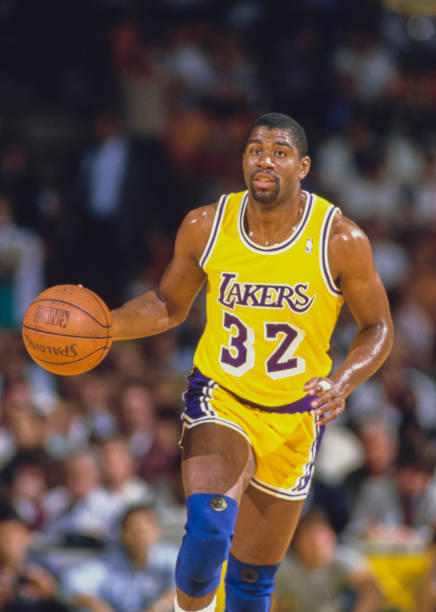 Shooting Guard: Michael Jordan
Most Representative Stat: Career Points per Game – 30.1
Michael Jordan is widely regarded as the greatest player in basketball history. He was an unstoppable scorer with six NBA championships and ten scoring titles to his name. His competitiveness, defensive prowess (nine times All-Defensive First Team), and clutch performance (five MVPs) make him the ultimate shooting guard, capable of dominating in any era.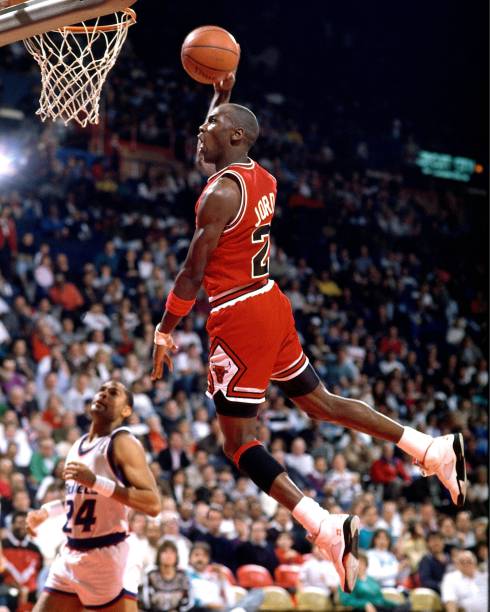 Small Forward: LeBron James
Most Representative Stat: Career Player Efficiency Rating (PER) – 27.3 (as of 2023)
LeBron James brings an unprecedented combination of size, athleticism, and basketball IQ. He can score, rebound, assist, and defend at an elite level. A four-time NBA champion and four-time MVP, LeBron's ability to adapt his game and excel in various roles and systems makes him an invaluable asset in any era.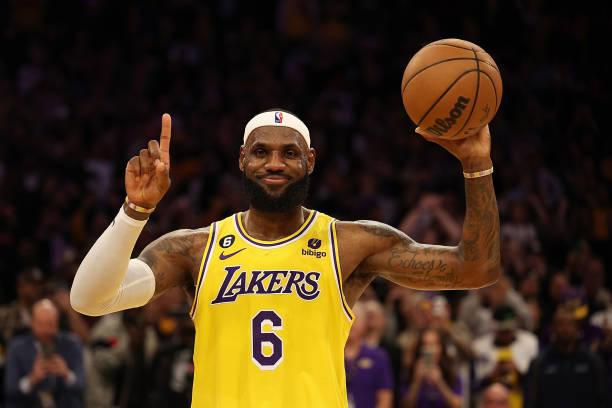 Power Forward: Tim Duncan
Most Representative Stat: Double-doubles – 841
Tim Duncan, also known as "The Big Fundamental," is arguably the greatest power forward of all time. His consistency, fundamental skills, and defense (15 All-NBA and 15 All-Defensive Team selections) led the San Antonio Spurs to five NBA titles. Duncan's game, which was never reliant on elite athleticism, would translate well across eras, making him a perfect power forward for this ultimate lineup.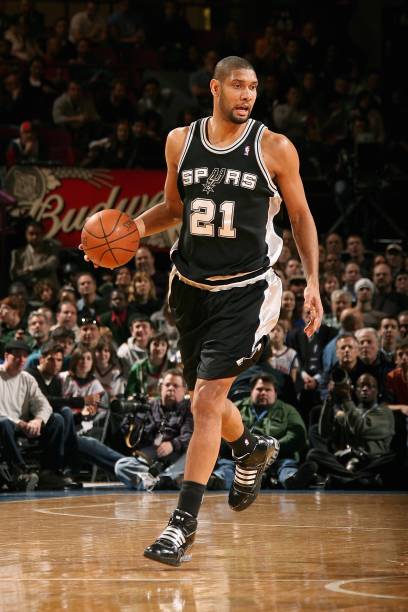 Center: Kareem Abdul-Jabbar
Most Representative Stat: Most All-Star Game selections – 19 Appearances
Kareem Abdul-Jabbar's dominance is illustrated by his record six MVP awards and the unstoppable skyhook, contributing to his status as the NBA's all-time leading scorer. His length and skill set would create mismatches in any era, and his ability to protect the rim (2.6 blocks per game career average) would be crucial on the defensive end.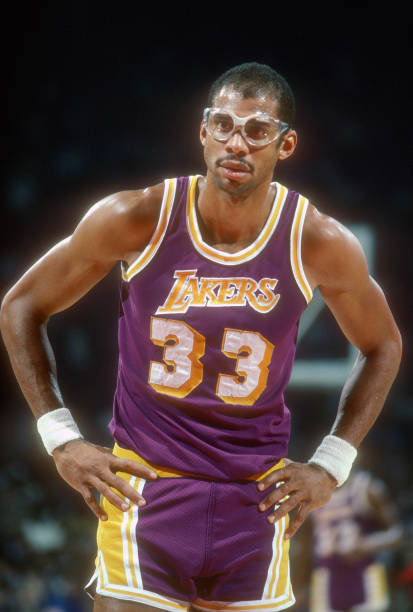 Reserves
Meet the indomitable force off the bench: an ensemble of basketball virtuosos handpicked by AI to not only complement but elevate the already illustrious starting lineup. This cadre of reserves brings their own legendary impact, ensuring that the intensity on the court doesn't wane for a single moment, with each substitute carrying a legacy large enough to lead any team to victory.
Backup Point Guard: Stephen Curry
Most Representative Stat: Career 3-Point Field Goals Made – 3,117 (as of 2023)
Curry revolutionized the game with his shooting range and efficiency, making him the perfect offensive spark and floor-spacer off the bench.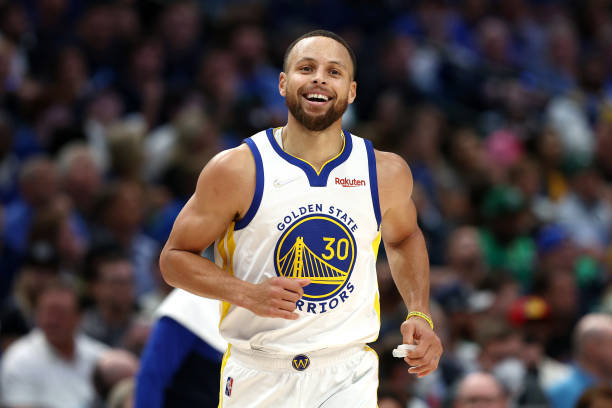 Backup Shooting Guard: Kobe Bryant
Most Representative Stat: Career Points – 33,643
Kobe's relentless scoring ability, killer instinct, and competitive nature would provide a formidable option when needing a bucket or someone to take over the game offensively.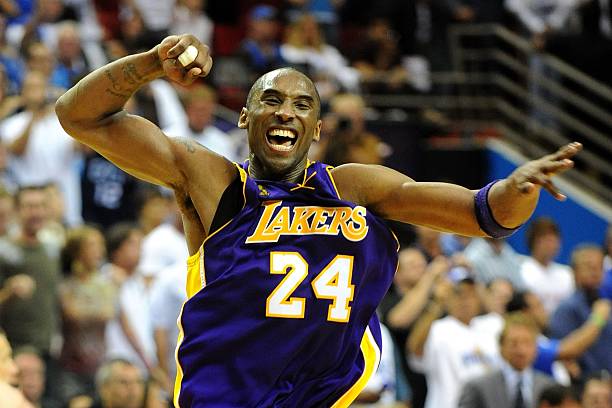 Backup Small Forward: Larry Bird
Most Representative Stat: Career 3-Point Shooting Percentage – 37.6%
Bird's shooting touch, basketball IQ, and competitive spirit would provide floor spacing, playmaking, and clutch shooting in crucial moments.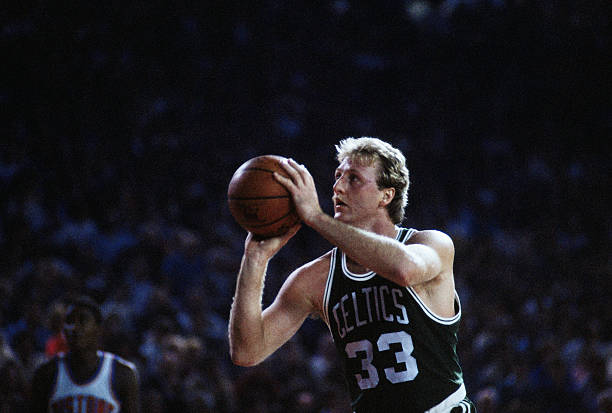 Backup Power Forward: Dirk Nowitzki
Most Representative Stat: Career Points – 31,560
Dirk's revolutionary stretch-four capabilities and fadeaway jumper would offer an offensive mismatch against virtually any defender and era.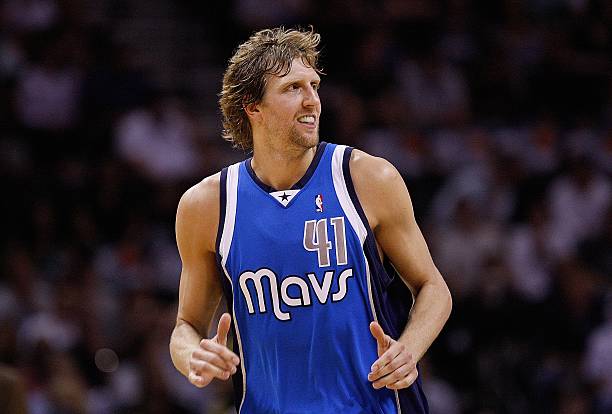 Backup Center: Hakeem Olajuwon
Most Representative Stat: Career Blocks – 3,830
Olajuwon's defensive prowess and post-play would anchor the second unit defensively while also providing a reliable scoring option in the paint.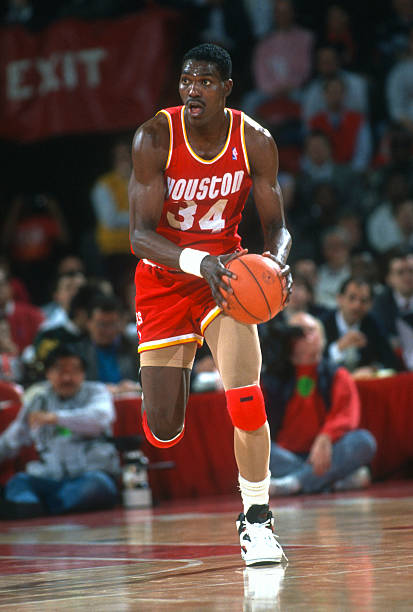 In weaving together the fabric of this unparalleled team, AI has not only highlighted the statistical marvels and historical icons of the game but also captured the essence of basketball's evolutionary brilliance. As our article's journey through this assembly of hardwood heroes concludes, one thing becomes resoundingly clear: whether etched in the annals of history or played out on the virtual courts of simulation, this team represents the pinnacle of basketball greatness, a dream team for the ages curated by the unbiased, unerring eye of artificial intelligence.
If you want a modern team of basketball superstars, check out our list of the ultimate lineup for basketball today!
For a more lighthearted articles, here are 23 hilarious soccer memes!
Leave a Response