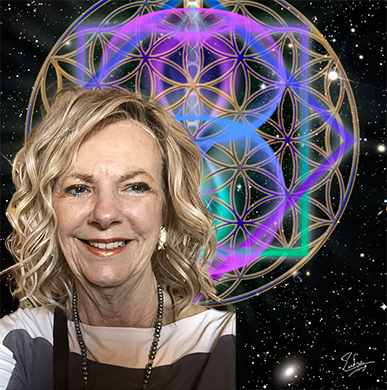 Come explore Saint Germain Mystery School's Ascension Institute, my top-tier immersive program with destination retreats and extensive training in Higher Self and 5D mastery. 
We are now accepting applications for the 2022-2023 program. Early Registration discount ends May 15.
If you are interested and ready to be part of the solution for yourself, your family and the planet, Ascension Institute VII is your ticket to the launching pad of your deepest dreams.
We'll spend four weekends in Paradise – travel permitting – away from the distractions of daily life to make room for our spiritual growth. 
Some of you are called, and you know you are, but have hesitated. If you want to do this, ask the Universe to open the door wide so you can take this step. We've done our part and are making it super easy for you. 
Now is your chance to do something totally amazing for yourself, bringing a level of mastery, health and wisdom to you — well beyond what you have been achieving on your own!
I have designed this next year-long intensive exclusively for you. As a serious student of spiritual growth, you will learn powerful techniques to handle big emotions, as well as life altering meditations and consciousness-expanding tools.
This deep dive may be the perfect fit for you if these resonate with you.
You care deeply about Mother Earth and your relationship to the planet.
You want to experience a deeper spirituality in your life.
You are interested in helping others succeed because you have success and you are committed to exploring new ways to make a difference in other peoples' lives.
You are interested in developing deep relationships with a significant few others on the same path and seek opportunities to make that happen.
You believe in education, and are willing to sustain change through a deeply personal growth process.
You are intensely interested in spiritual and psychological development.
You desire equality for men and women.
You are optimistic about life.
You are already a seeker, and are ready for greater change, ready to transform yourself and those around you.
You want your own life to have a greater meaning than you have now.
You understand the merit of good fiscal management and want clearer focus on manifesting your dreams.
You desire life above the political fray and intend to be part of the solution for the future.
You are attracted to this program as part of your soul family work. You may not know the participants yet, but they are part of your soul family.
If any of these statements resonate with you, learn more at Saint Germain Mystery School web site and apply to receive the early registration discount.
The Ascension Institute supports you exponentially in your personal growth toward high-frequency 5D Mastery.
Etheric focus opens the heart, accessing your Higher Self by building durable Higher Self connections, and activating your pineal gland. These are lasting tools for life-long use.
Mental focus assists you in clearing past blocks, mastering effective methods to clear energy, and integrating sacred male/female balance with authenticity and sovereignty.
Emotional focus supports growth and evolution, finding your authentic self, and anchoring a new matrix with emotions processing appropriately, so you experience expansion of consciousness with greater ease and joy.
Physical focus involves initiations, reclaiming your lost soul aspects, progression into your future self, and claiming your most empowered and healthy identity in the present.
Early-bird pricing for the Ascension Institute 2022-23 is scheduled to end May 15. Apply at Saint Germain Mystery School dot com. https://stgermainmysteryschool.com/the-ascension-institute/