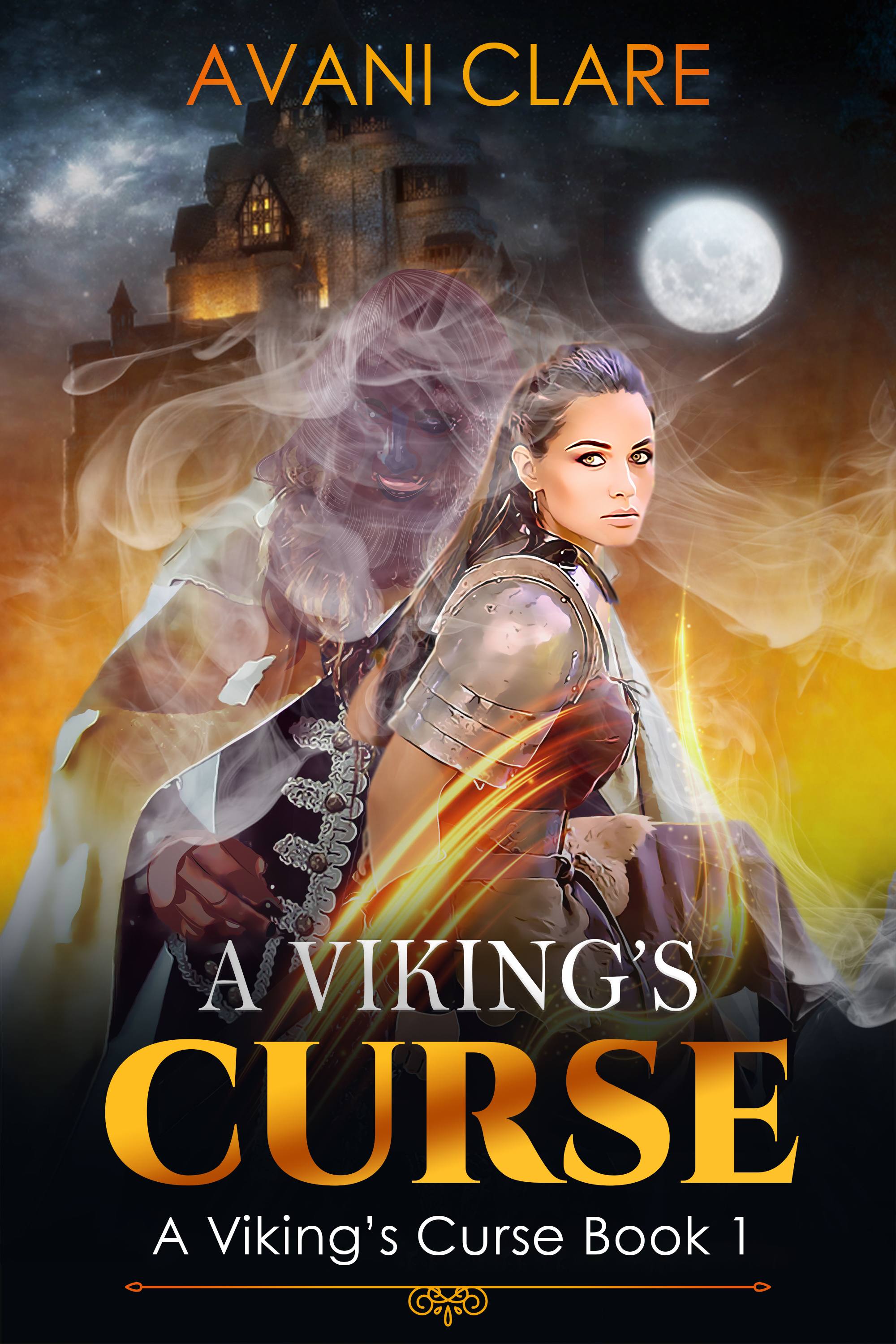 An avid reader of romantic fantasy novels and historical fiction, Avani Clare has launched her brand new series, "A Viking's Curse" with the first two installments of 20,000 words each now available on Amazon. Clare hopes the story will entertain fans of the young adult and adult romantic fantasy world.
More information on the book can be found here: https://mybook.to/avikingscurse
Clare says the story is a retelling of the Beauty and Beast in a Viking setting. "I started thinking what if the Beast was a Viking, and Beauty was a fierce English warrior whose whole life was dedicated to driving the Viking's from her land. How would that work out?"
Because of the historical context, Clare spent a lot of time doing background research to develop the story. On the surface, "A Viking's Curse" series is a fantasy story about a Viking, whose name is Eric, who has to live with his curse and then die if he can't gain the love of a woman before a deadline. Cate, on the other hand, hates him even before she meets him simply because he's a Viking.
The plot sounds simple enough, but beneath the surface is a heartwarming allegorical tale of accepting people beyond appearances and a bad reputation. Clare says it's basically an enemies-to-lovers romance happening during an important time in history.
Readers will likely find a particular interest in how Eric continues to perform his duties as a Viking diplomat the whole time while under the curse. Catelyn, the English warrior and battle leader, on the other hand, is anxious about what life will hold for her now that the English and Viking kings are discussing peace. And there's also the idea of a castle under an enchanted lock down.
The series follows Eric's and Cate's journey as they learn more about each other and themselves in this 90,000-word novel of romantic fantasy and historical fiction. This story is just one of the many retellings of fairy tales Clare promises to publish in the next few years. The series is published in four books of 20K-25K words each which equates to about two to three hours of reading for each installment.
Clare said, "I wanted to write a story in which people in harsh situations make difficult decisions that lead to a happy ending. I wanted to explore scenes that readers can relate to and give a glimpse of how people connect with others they're in conflict with."
Avani Clare has a background in communication management, history and social research. This helped shaped the creation of the book by providing Clare numerous issues to discuss in a fictional context.
Although the series has references to social issues and even to a personal belief in God, Clare wrote the book with a simple aim to entertain readers. Books, she says, especially romantic fantasy, give the chance to temporarily forget about life's troubles and believe in something beautiful, and perhaps even incorporate some of the magic of the story into the reader's day to day life.
The book's cover art was designed by the author herself, and A Viking's Curse is being released by Lighthouse Publications on Amazon.
In a recent interview, the author made a point of thanking Amy V and Sarah Mae W, her editors. She also says that she couldn't have made the books without her support group made up of author friends -- Lauren MD, Joy Sparks, Heather Healy, and RJ Radisson.
Clare continues to work as a video captioner by day while writing novels at night. "It's becoming a habit now to sit at my laptop after dinner and write out a couple of thousand words a day. And it's intensely fun!"
Clare chuckles, saying: "I also appreciate my husband and children, my cheerleaders and who've had to make do with my absences from the kitchen for too many times because I needed to write just five pages more, just five pages more."
The first two books have received praise from readers:
"It was a unique twist on Beauty and the Beast that I enjoyed. I have always loved fairy-tale retellings and this one is one of the most unique ones I have ever read."
"I love how strong Cate is and how she is different from the usual book lover idea. I hope Eric has a weapon trove somewhere that we might see in the next book."
""I have to say I am in love with this authors writing!..."
"It's interesting and fun that Cate wasn't a complete library nerd and was more bold then the original protagonist of the fairy tale."
""Two people go from enemies to lovers. I also like beauty and the beast aspect. I couldn't put it down until I finished it."
The book trailer can be found here: https://www.youtube.com/watch?v=ooNc_xuiDP0
Those interested in starting the series can visit here: https://mybook.to/avikingscurse