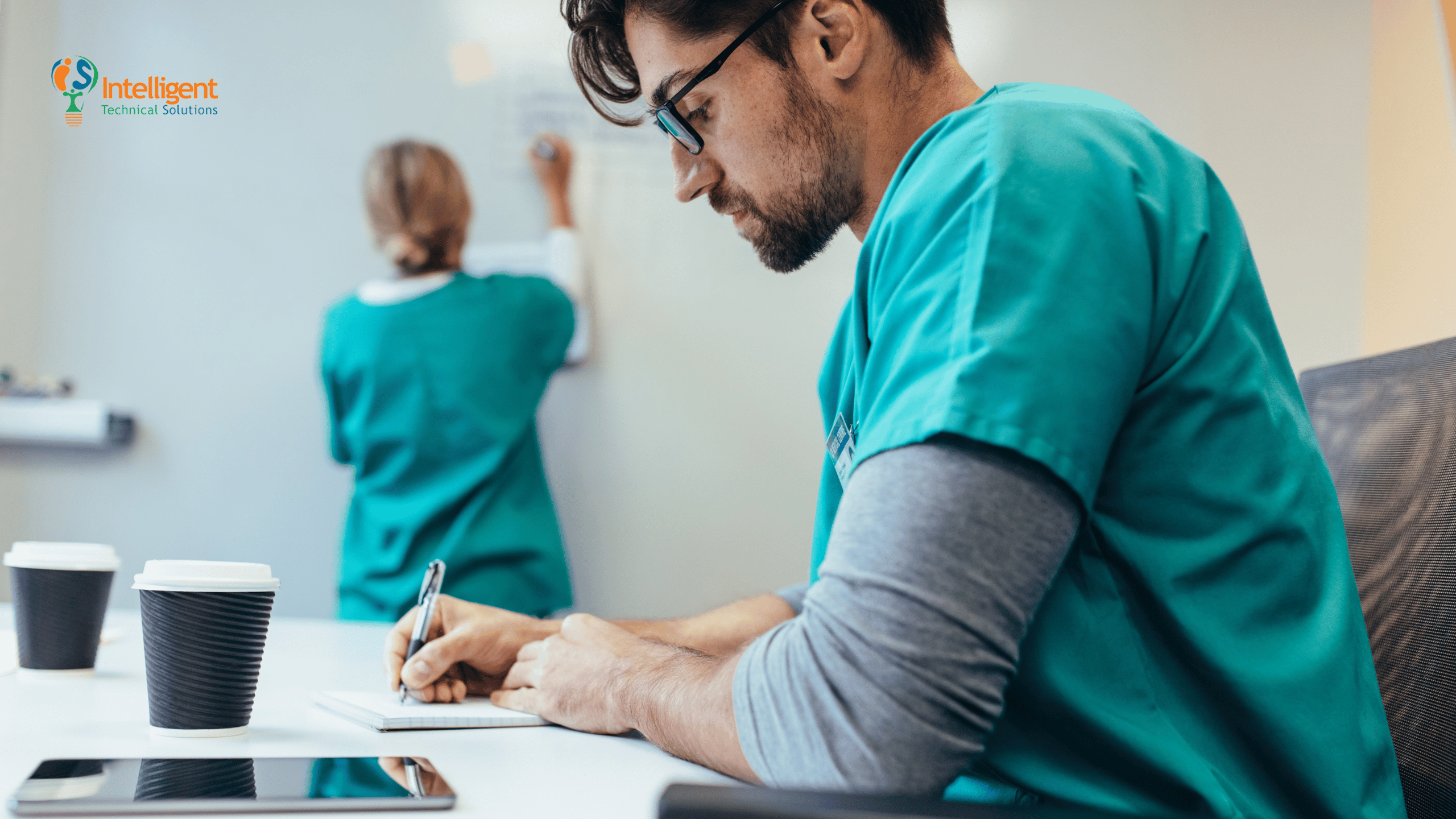 Being a healthcare provider is tasking enough already.
Having to deal with IT system issues attached to the protection and management of data only takes away from the time you could be spending treating your patients.
Fortunately, you can easily outsource your IT services using the recommendations from Intelligent Technical Solutions' new guide!
The guide features in-depth information on a variety of healthcare managed IT services, as well as cybersecurity, communications, data analytics, managed wireless networks, and mobile computing.
ITS' guide introduces MSPs as the ideal solution for healthcare providers interested in outsourcing their IT to experts. It offers guidance on key factors to remember when considering outsourcing options that best fit your organization's administrative and security requirements.
For more details, visit https://www.itsasap.com/ultimate-guide-managed-it-healthcare.
According to the National Library of Medicine, over 3,000 medical data breach incidents occurred between 2010 and 2020, resulting in the loss, theft, and unauthorized disclosure of over 250 million healthcare records.
Intelligent Technical Solutions' guide offers details on how to select reliable MSPs that will manage and secure your data; the best MSPs do so using intrusion detection, antiviral functions, VPN, and managed firewalls, among others
MSPs help to prevent future security attacks by scanning for threats and recommending solutions that will strengthen the entire cybersecurity of your organization and create a more efficient IT infrastructure for you.
Apart from strengthened cybersecurity, the guide lists various other benefits of working with MSPs. These include improved patient care, seamless efficiency, and lower operational costs. The company adds that the IT support provided by MSPs will allow you to focus more on improving the quality of care given to patients instead of the technicalities associated with IT-related systems.
Intelligent Technical Solutions' guide discusses how healthcare MSPs lower costs and save resources by using innovative technology to streamline your business processes and improve turnaround time, thereby creating a more cost-effective operational system.
About the Company
Intelligent Technical Solutions (ITS) is a team of expert IT technicians who offer third-party IT services to organizations in the automotive, biotechnology, construction, and healthcare industries. Its services are focused on creating efficient and streamlined operational procedures for business owners and organizations across the US.
Your organization doesn't have to struggle with IT security alone anymore. Call Intelligent Technical Solutions at 888-969-3636 for your expert guide to IT MSPs today!
Go to https://www.itsasap.com/ultimate-guide-managed-it-healthcare to find out more!