What's His Real Height: 8 Pictures Of Bollywood Actor Salman Khan Looking Ridiculously Tall
Salman Khan can take off his shirts anytime, anywhere he wants but there is one thing he can't probably do – 'taking off his shoes'.
How tall is King Salman Khan? Is he among the tallest actors in Bollywood? What would be his real height without shoes, we can only guess. Did he have a height surgery?
According to one biography, he is 5 feet 7.1 inches high (internet says Salman Khan's height in feet is 5′ 8½"). When in a digital format his height gets an increase, as well as his bicep? Maybe the secret to being so tall lies in his favorite food -salmon -as some close friends are joking?
Whatever his real height is, it really fits his profile of a Bollywood star.
Salman is little bit taller than Bollywood's shortest lead actor Aamir Khan but with the help of his magic shoes, technology, and a little bit of camera tricks, he can actually look much taller than the rest of us.
Here are eight photos of Salman Khan transforming him from a short man to a tall man.
1. No matter how tall the actress is, Salman has to be always taller than her. Here is Bollywood's tallest actress Sushmita Sen – 2 inches shorter than Salman.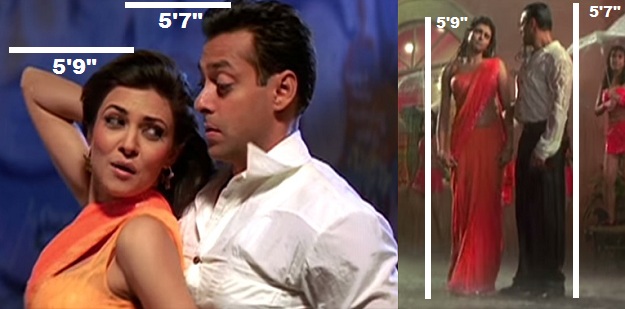 2.  This is only possible when you wear a pair of freaking awesome high shoes.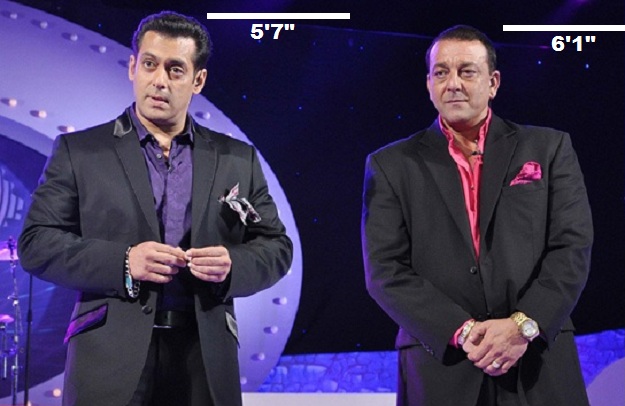 3. So tall because that day Ajay Devgan forgot to wear his shoes.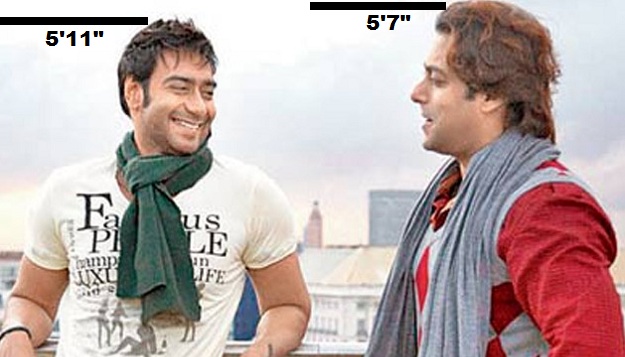 4. Well done cameraman, but this is too much!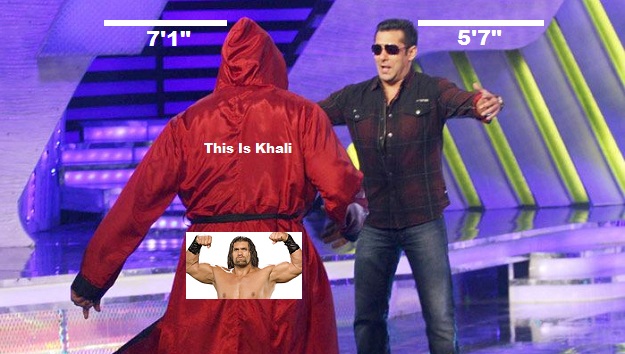 5. Posing with tall actresses might be Salman's biggest fear.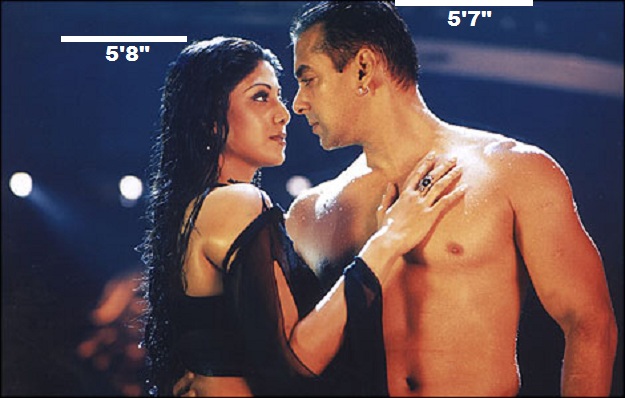 6. Salman Khan with Anil Kapoor and Fardeen Khan in No Entry.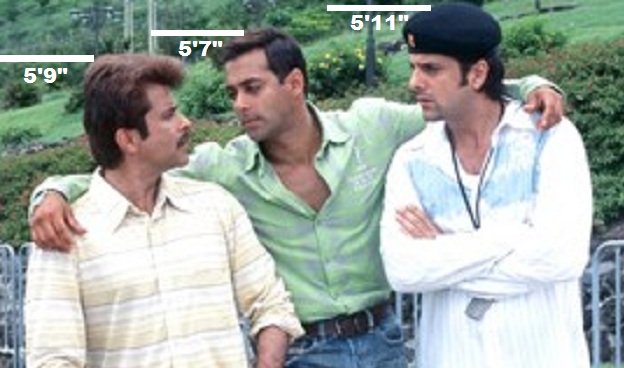 7. Being tall! Salman Khan always managed to appear taller than Katrina Kaif. His magic shoes came to the rescue.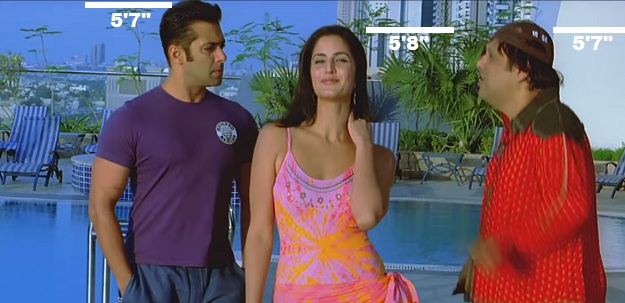 8. Sallu's favourite trick: While posing with tall people, he always moves forward and stands closer to the camera to look taller than them.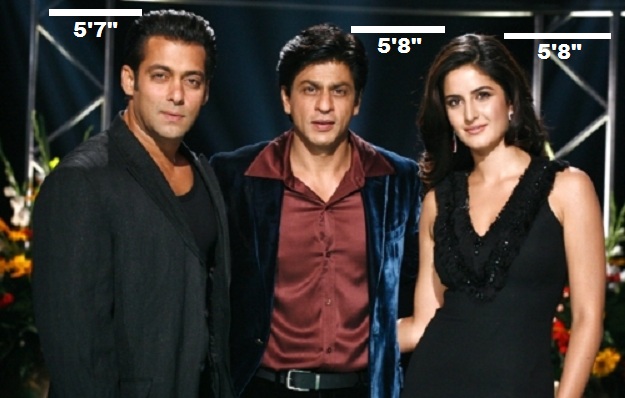 Bonus: Afterall, Salman Khan can't hide his real height.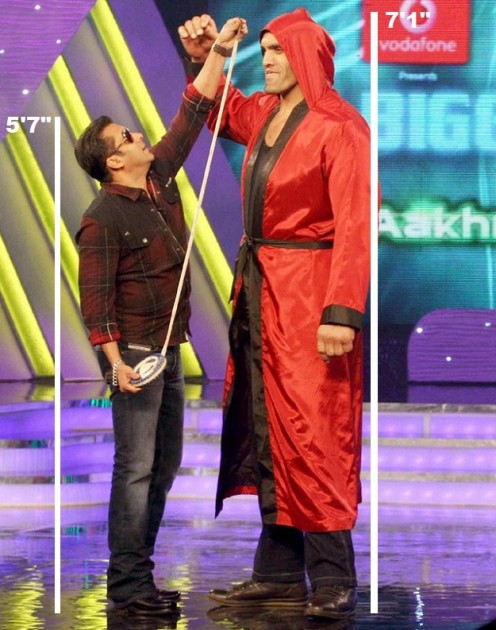 All that said, Salman Khan is one of the greatest actors in this entire planet. His talents can be seen in many of his movies.